Vintage set of copper Roulet pendants by Fog & Mørup, 60's (sold*)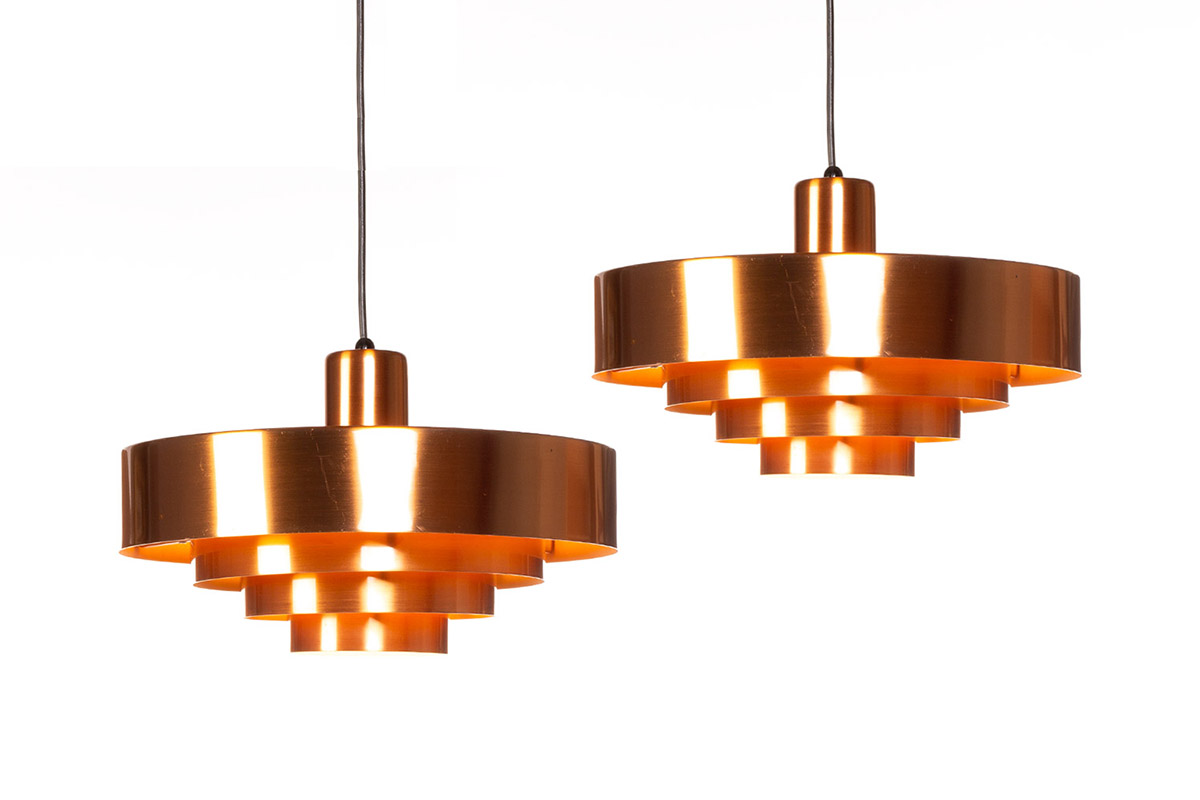 We hebben nu een mooie set Roulet hanglampen! De bekende Deense ontwerper Jo Hammerborg ontwierp deze karakteristieke Deense hanglamp in 1963 voor Fog & Mørup. De lamp is gemaakt van massief koper en heeft de bekende oranje 'Hammerborg' details aan de binnenkant van de lamp, die zorgen voor mooi warm licht. De gelaagde schalen geven de lamp een stijlvolle uitstraling en maken de lamp tot een echte eye catcher voor bijvoorbeeld boven de eettafel.
Deze set Roulet lampen is in goede vintage conditie, een van de lampen is heel netjes, de andere lamp heeft iets meer patina en sporen van gebruik met enkele vlekken in de lak, maar al met al is het gezien z'n leeftijd een erg mooie en stijlvolle set.
Afmetingen: diameter 35 cm en hoogte 22 cm.
Verkocht
This very handsome set of vintage pendant lamps was designed in 1963 by the well known Danish designer Jo Hammerborg for Fog & Mørup. The lamps are made of solid copper and have the familiar 'Hammerborg' orange details on the inside of the lamps, which ensure nice warm light. The layered shades give the lamps a stylish look and make the lamps a real eye catcher, for example, above the dining table.
This set of Roulet lamps is in good vintage condition, one of the lamps is very neat, the other lamp has a little more patina and traces of use with some spots in the lacquer, but all in all it, especially considering its age, it is a very beautiful and stylish set.
Dimensions: diameter 35 cm and height 22 cm.
Sold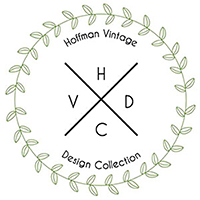 Heb je interesse in deze Fog & Mørup hanglamp vul dan onderstaand formulier in en we nemen contact met je op.
Are you interested in this Hammerborg lamp fill in the contact form below and we will get back to you.