Vintage Boulanger floor lamp by Sciolari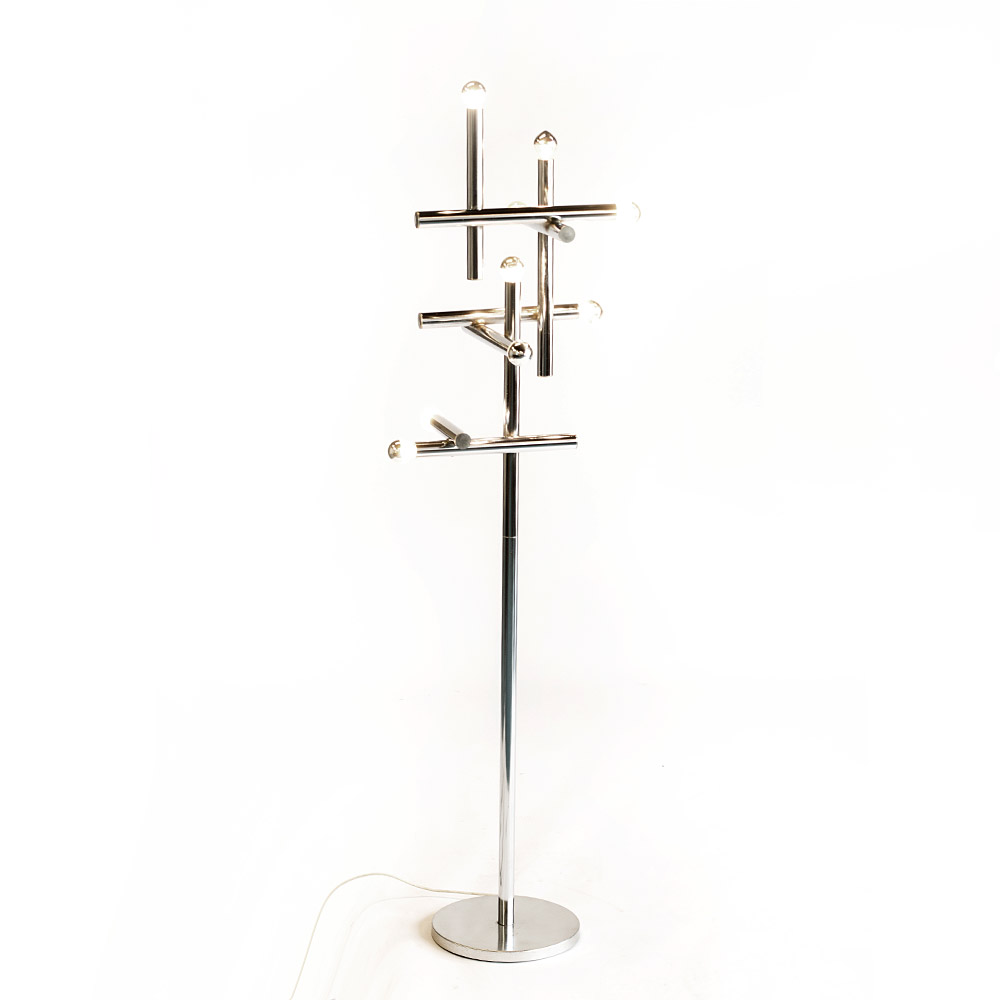 Fraaie vintage vloerlamp geproduceerd door Boulanger en ontworpen door Gaetano Sciolari.
De hanglampen van Sciolari zie je regelmatig voorbij komen maar deze vloerlamp is een zeldzaamheid om te zien.
Bijzonder design uit de jaren zeventig met zijn geometrische vormgeving en verschillende lengte lamphouders die aan elkaar bevestigd zijn. Geeft zeer sfeervol licht dankzij het gebruik van kopspiegellampen.
De lamp verkeert in een nette staat met lichte sporen van oxidatie op sommige plekjes waar de buizen bij elkaar komen, maar niets storend. Op de voet zitten wat krasjes maar ook niet heel storend.
Afmetingen: 160 cm hoog, 45 cm breed en 35 cm diep.
De prijs is 695 euro.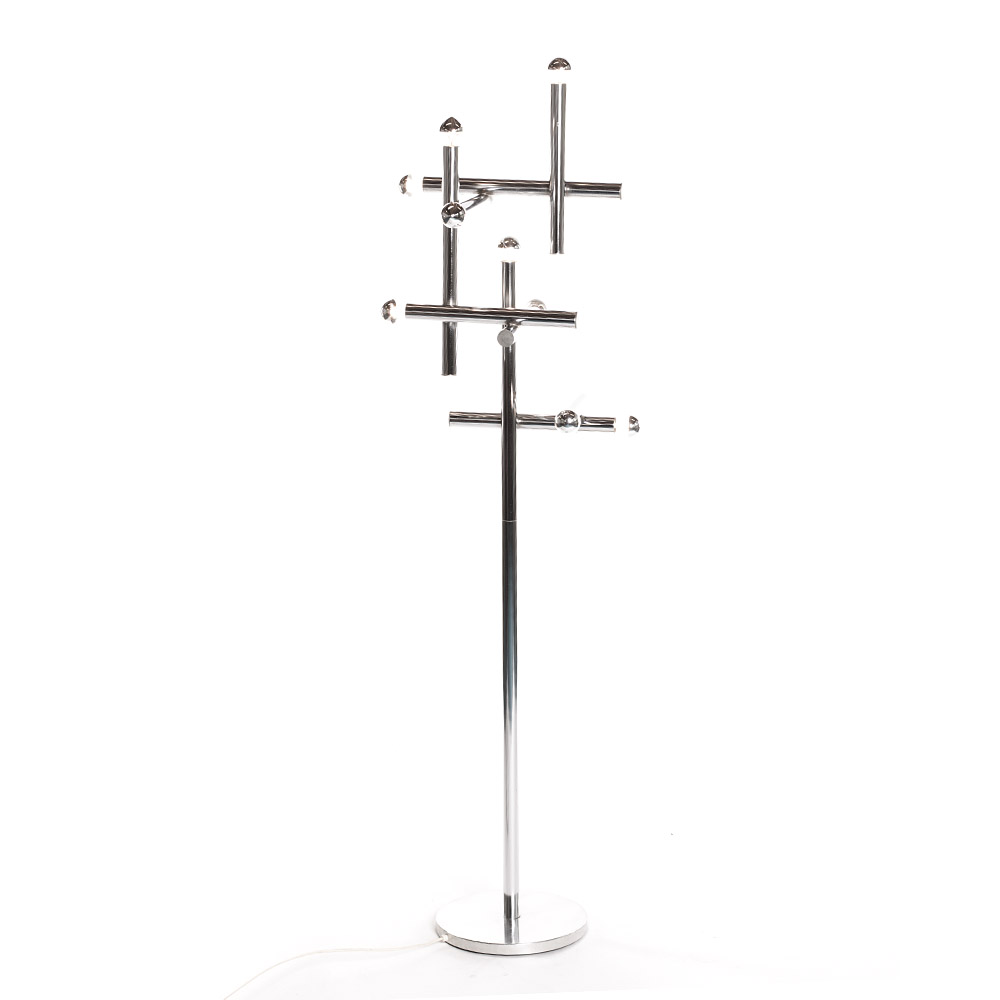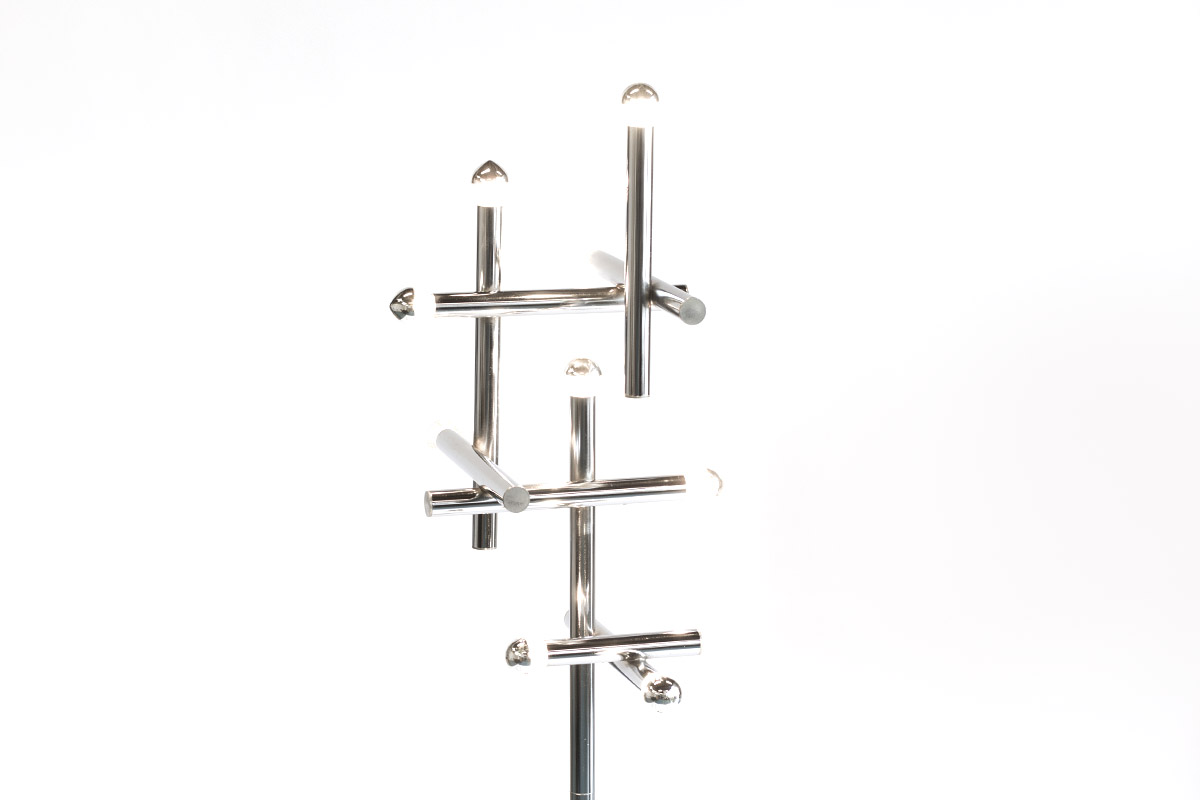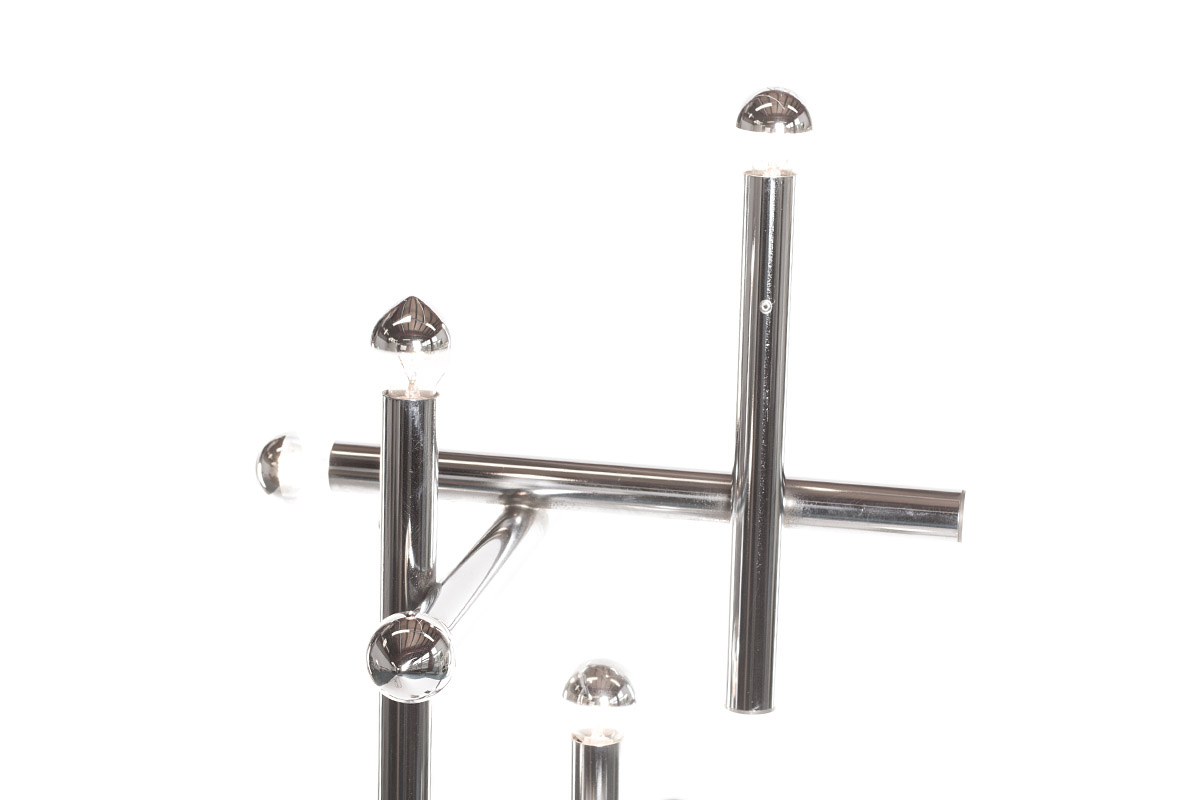 Interested? fill in the contact form below and we will get back to you.