Vintage white "ball in socket" floorlamp by Hala Zeist (* sold)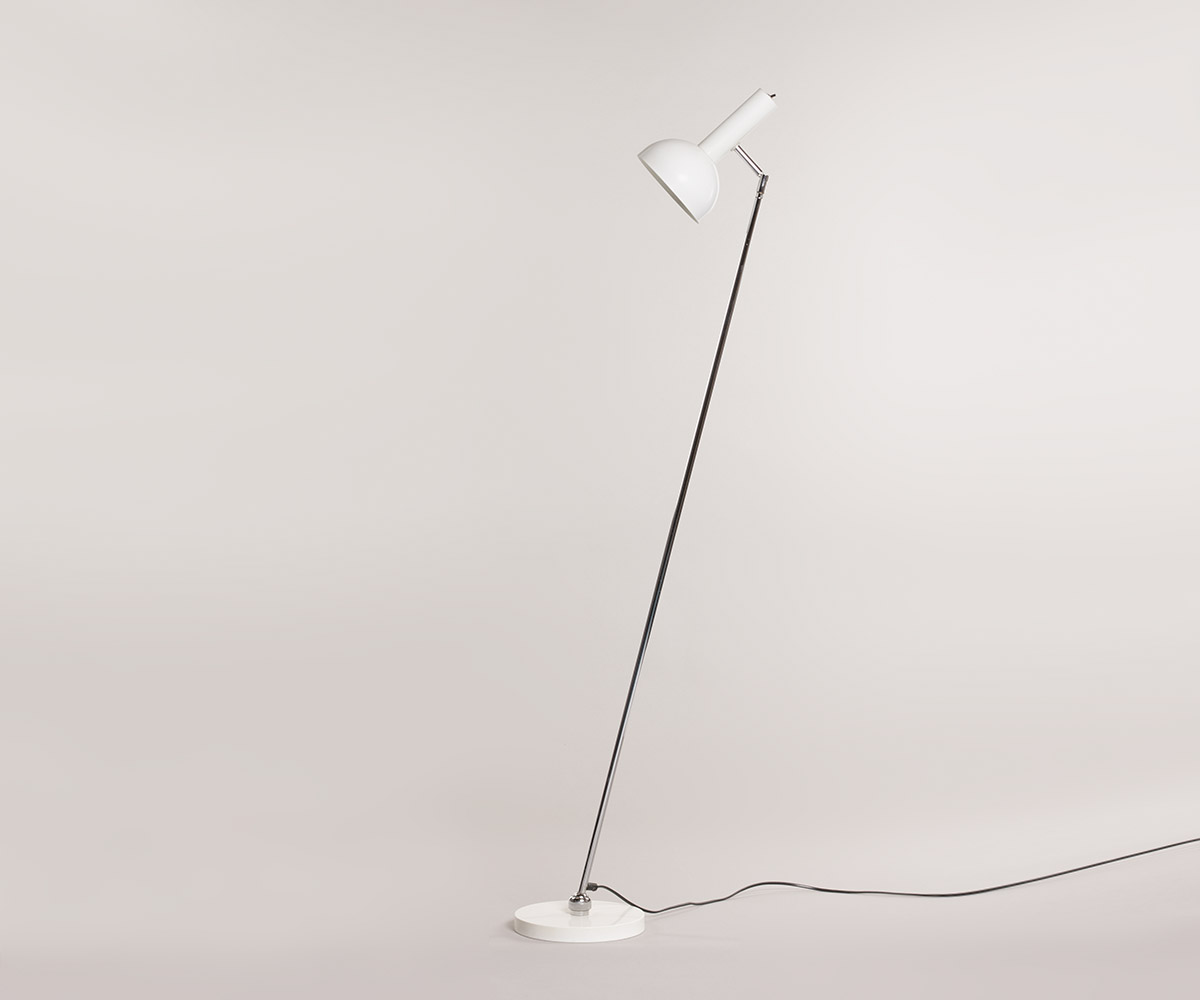 This white floorlamp designed by H. Busquet and produced by Hala Zeist is nicknamed the "ball in socket" floor lamp. It is an elegant adjustable lamp which can be positioned in several positions because the end of the stem is a ball which is mounted in a socket.
Very nice Dutch design by one of the major Dutch lamp producers. It is in a very good and clean condition without any dents or damages. The lacquer on one side of the bottom is a bit scratched up, must be due to a vacuumcleaner bumping in to that spot for several years.
Dimensions: 147 cm hoog, 25 cm diep, the shade is 16 cm in diameter.
Sold