Vintage Danish desk lamp by Per Iversen for Louis Poulsen (sold)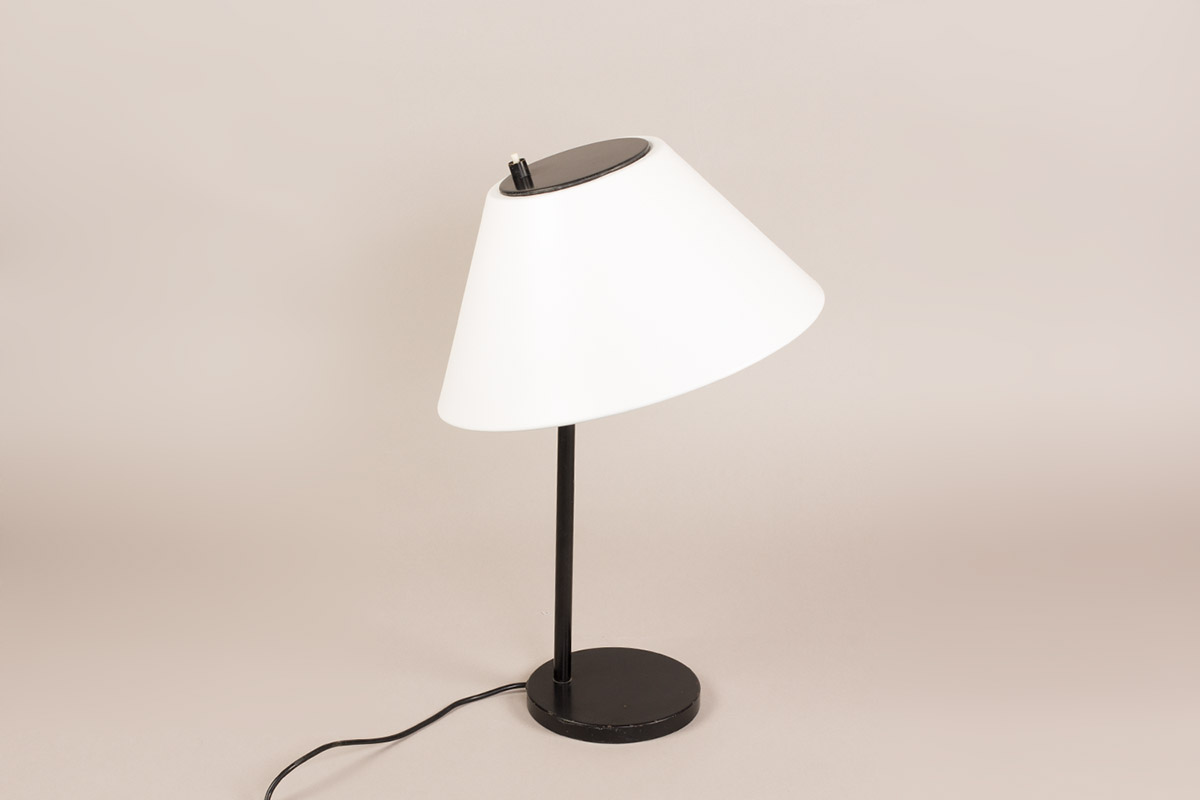 Beautiful black and white Danish desk lamp designed by Per Iversen for Louis Poulsen in the sixties. This desk or table lamp with its white shade in metal and black base is a very elegant piece. The shade is slightly tilted which gives the lamp a striking and a bit unusual appearance. This lamp was produced with a acrylic shade and this versions with a metal shade. Most of the acrylic shades are cracked due to age, no such problems with the metal version.
It is in a good and clean condition with small signs of use matching its age. The shade is lacquered matt white and is in a good condition too. There is a very small dent in the shade which doesn't show on photos, not disturbing.
Dimensions: 55 cm high, the diameter of the shade is 36 cm.
Sold

Interested? fill in the contact form below and we will get back to you.