Vintage Danish rosewood Cadovius wall unit (sold)
Fraai vintage Deens wandsysteem ontworpen door Poul Cadovius in de jaren zestig. Dit exemplaar is uitgevoerd in palissander wat je niet vaak meer tegenkomt en een exclusieve uitstraling heeft. Het systeem bestaat uit 4 planken van 20 cm diep, 7 planken van 24 cm diep, 2 planken van 30 cm diep en de zeldzame magazine shelf. De staanders zijn 200 cm hoog. De totale breedte van het wandsysteem is 240 cm (de planken zijn 80 cm breed). Het wandsysteem verkeert in een goede staat, geen beschadigingen of kringen. Minimale sporen van gebruikt passend bij de leeftijd.
Verkocht
Elegant Danish wall unit executed in rosewood and designed by Poul Cadovius for Royal System. The rosewood version is more exclusive then the more common teak wall units by Cadovius and combined with the rare magazine shelf this is a rather hard piece to find.
It is in a very good and clean condition without damages or stains, just minimal signs of use matching its age. There are 4 shelves of 20 cm deep, 7 shelves of 24 cm deep, 2 shelves of 30 cm deep and the rare magazine shelf. The uprights are 200 cm high.
Sold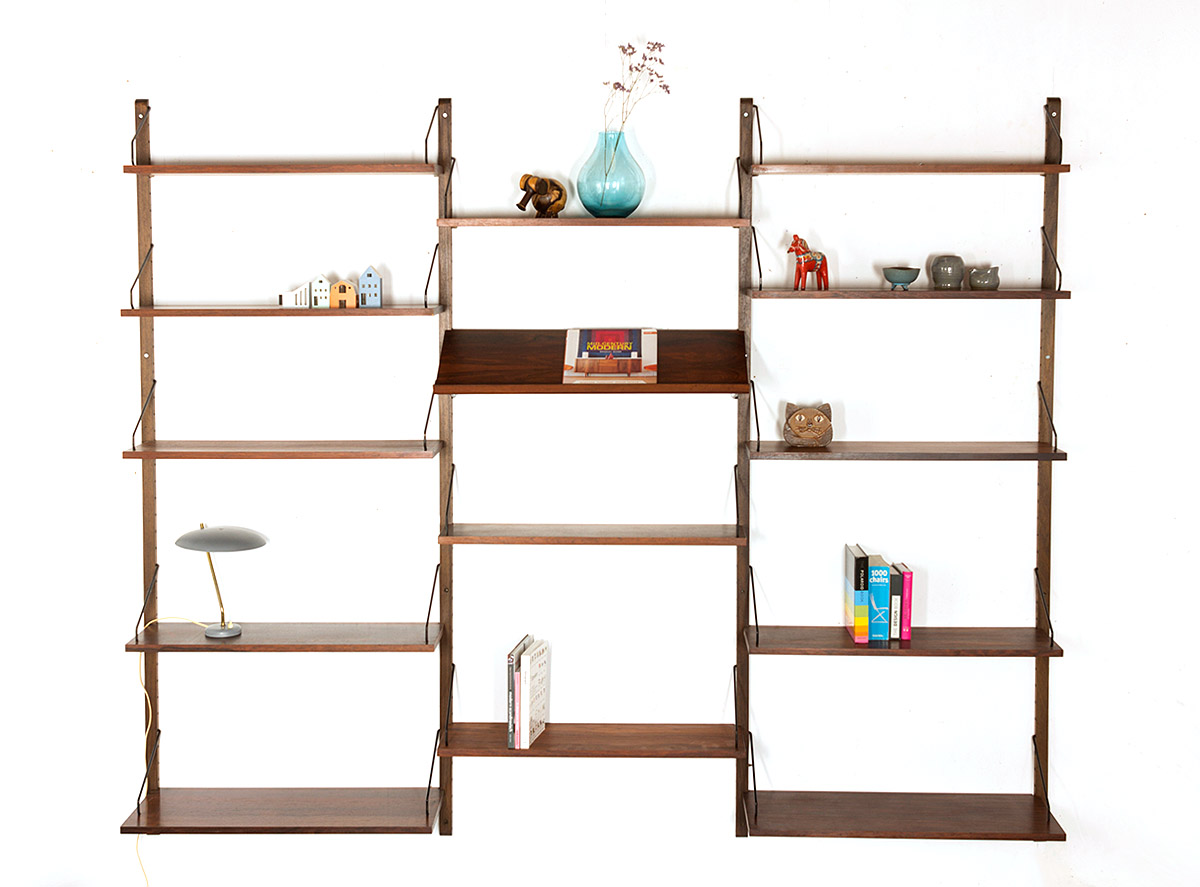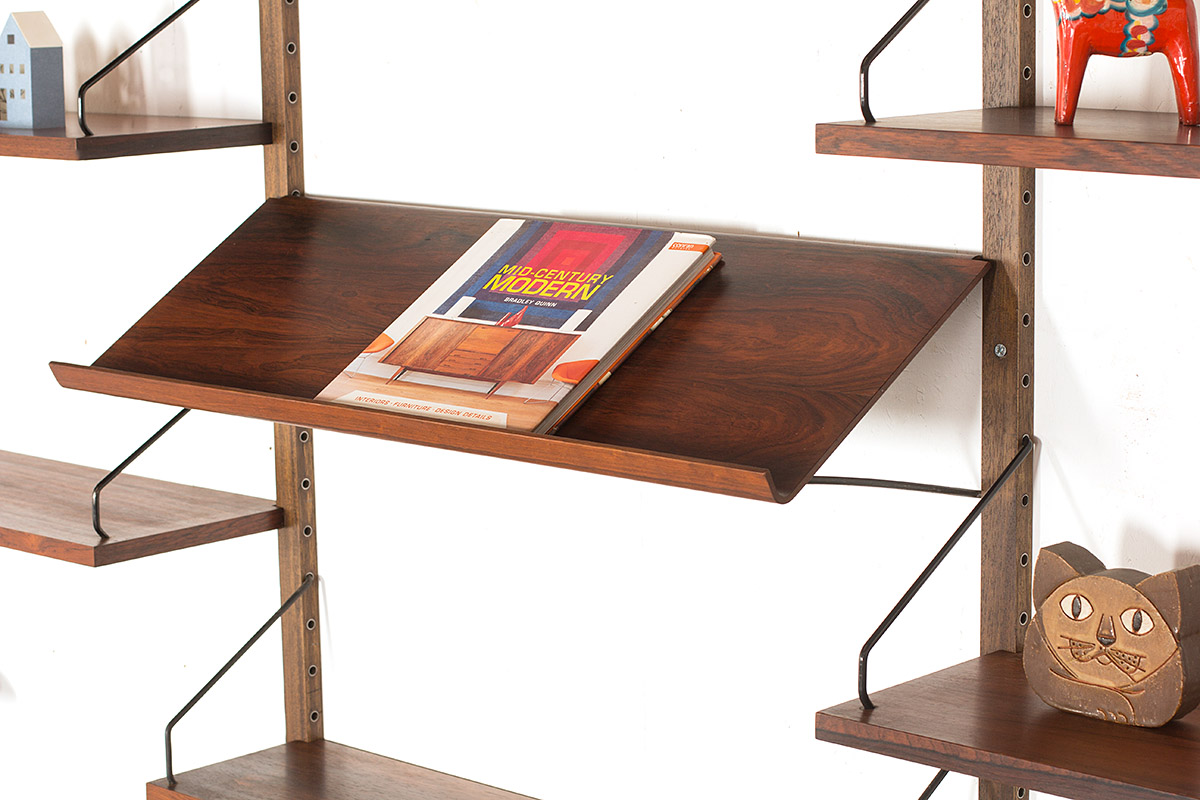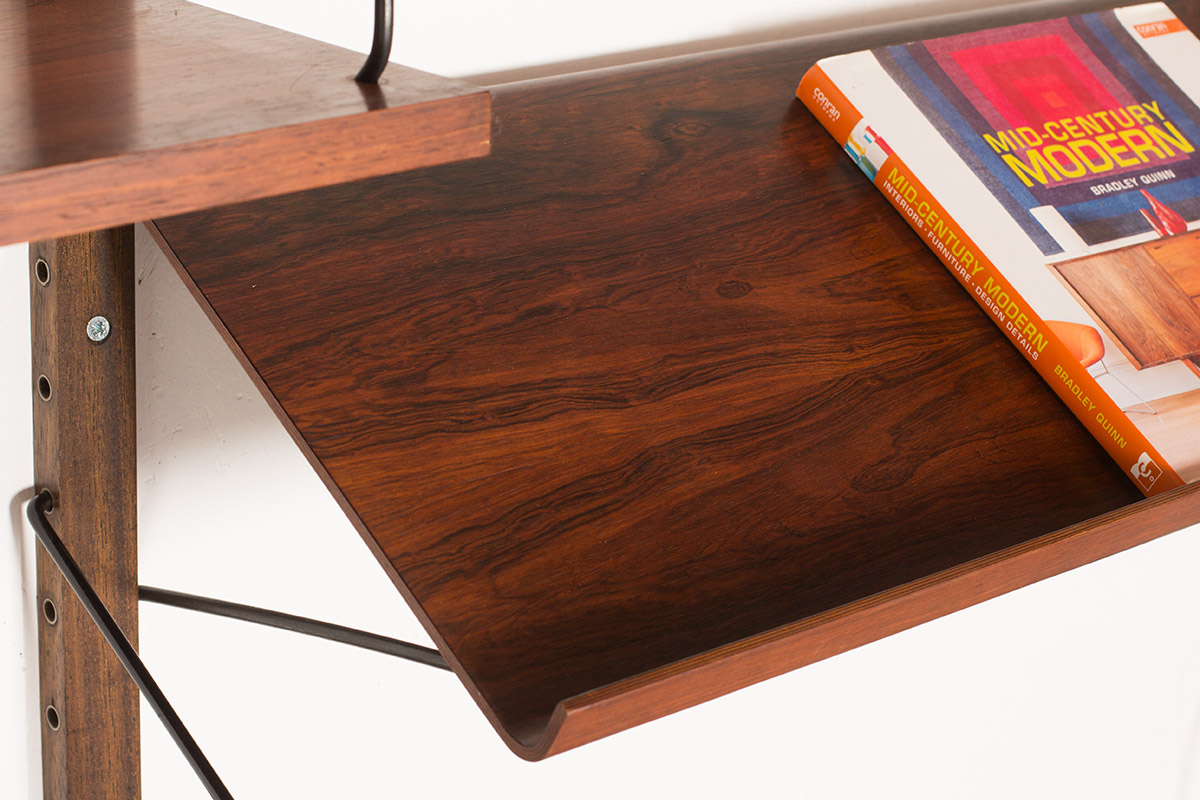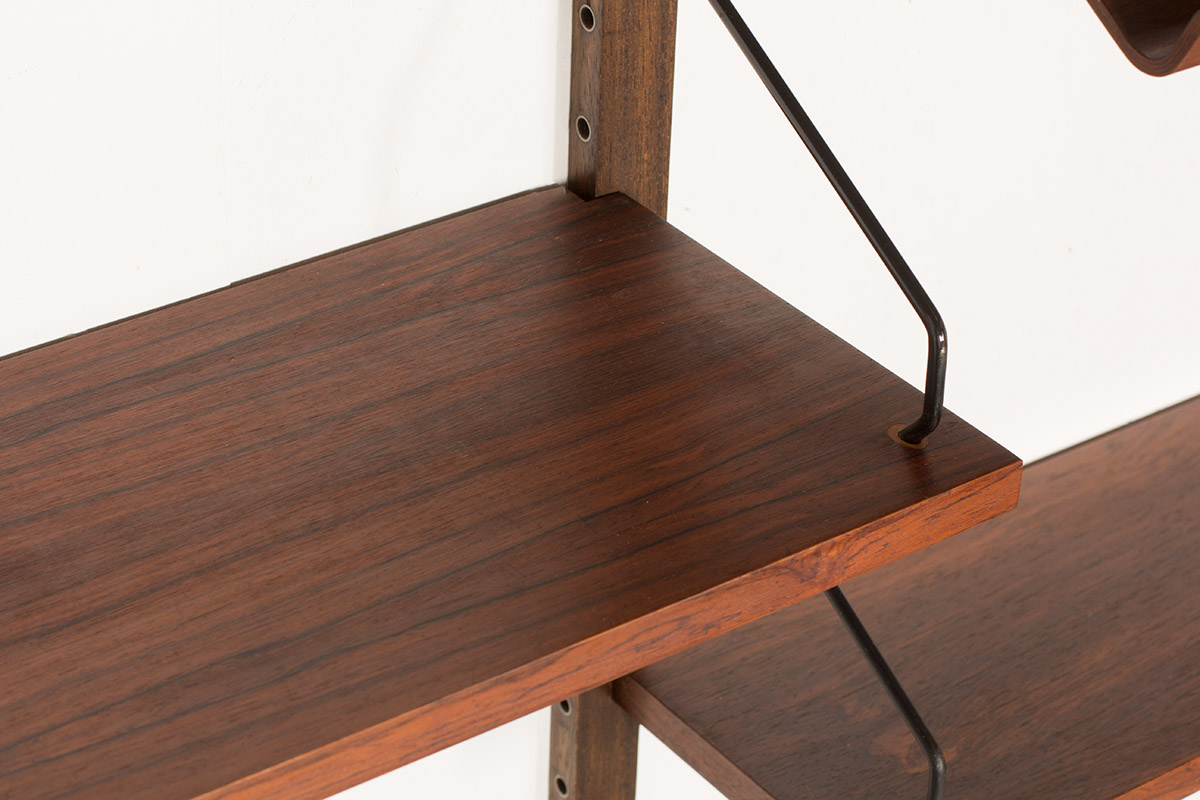 Interested? fill in the contact form below and we will get back to you.