Vintage floor standing wall unit by Poul Cadovius (sold)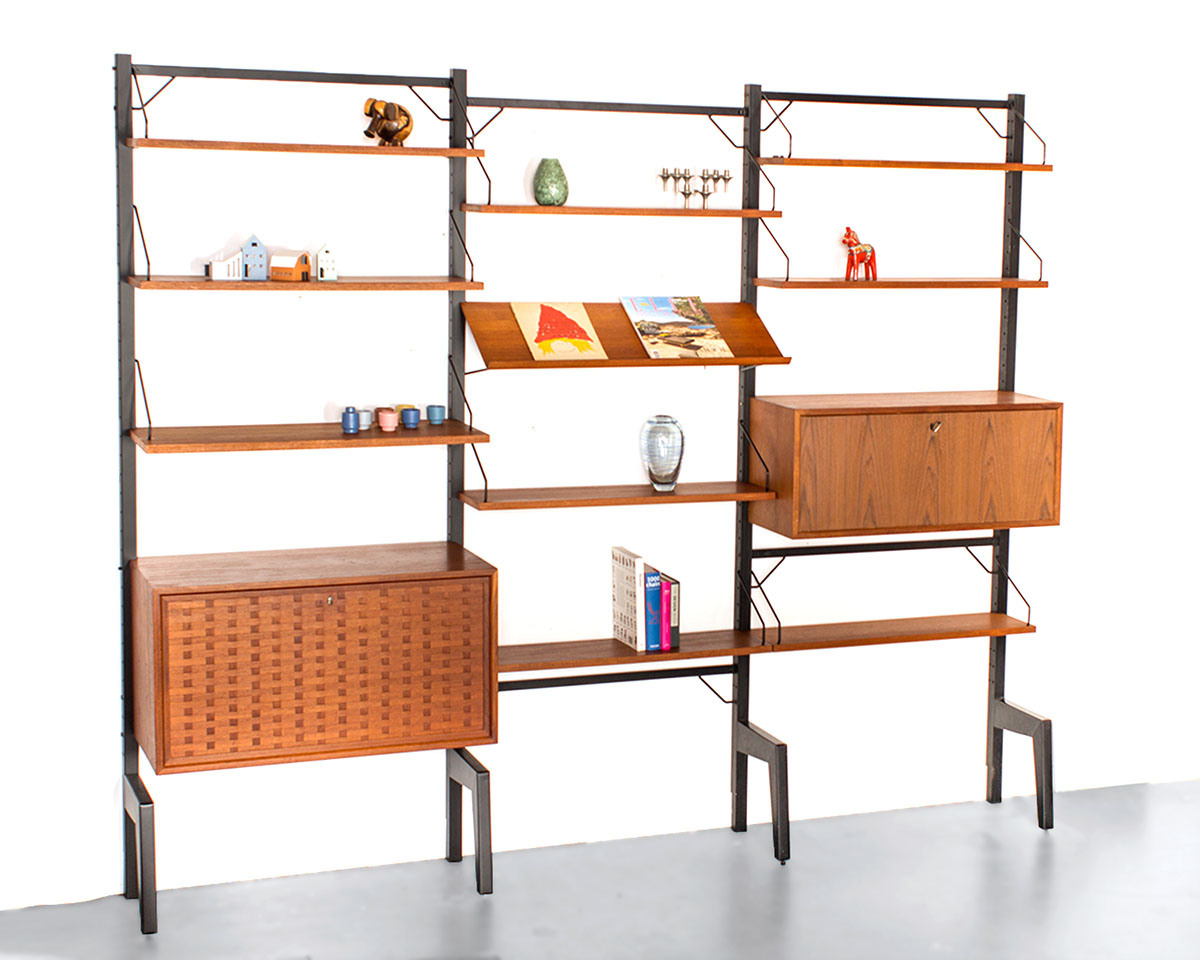 Beautiful Danish wallsystem / wall unit designed by Poul Cadovius for Royal System.
This one is quite rare with its black lacquered metal uprights and lots of storage space in the cabinets and on the shelves. The display shelf / magazine shelf is also pretty rare to find these days, it can be used to show your favorite books or magazines.
The system is made out of 2 cabinets, one large cabinet with the braided teak front and drawers inside and a smaller one. Then there is the magazine shelf, 7 shelves which are 20 cm deep and 3 shelves that are a bit deeper.
The wall system can be arranged in any way you like.
All is in a good condition with minimal signs of use. On the small cabinet the hinges have been replaced on the inside and there are a few holes in the wood that are filled and restored. It is visible but not disturbing (on the inside as well).
Dimensions:
240 cm wide, 200 cm high and approx 40 cm deep.
Sold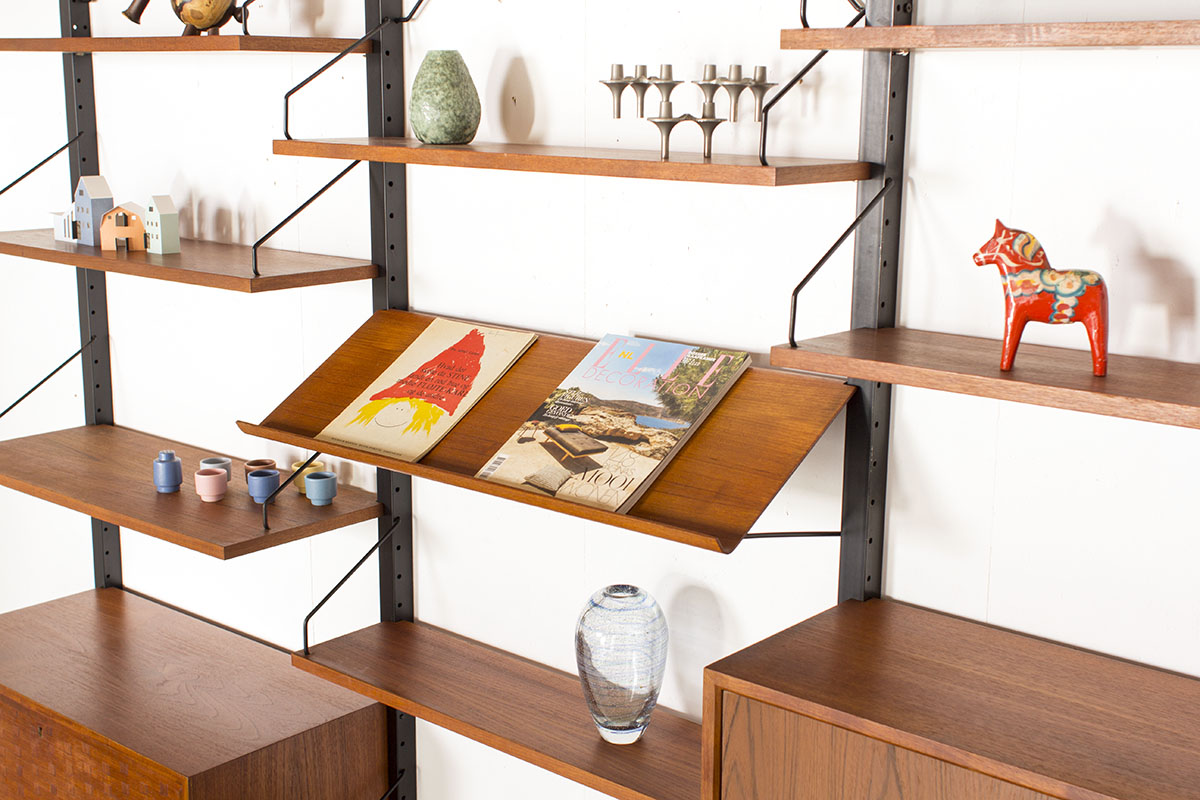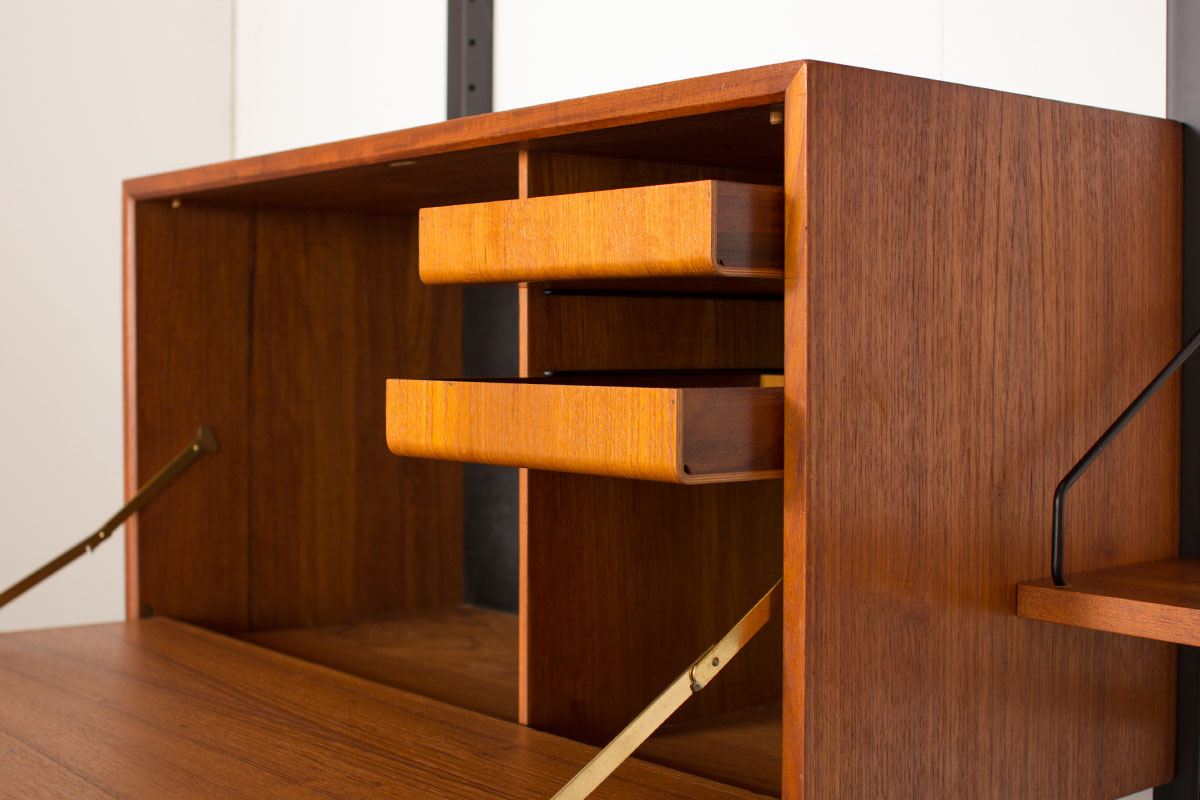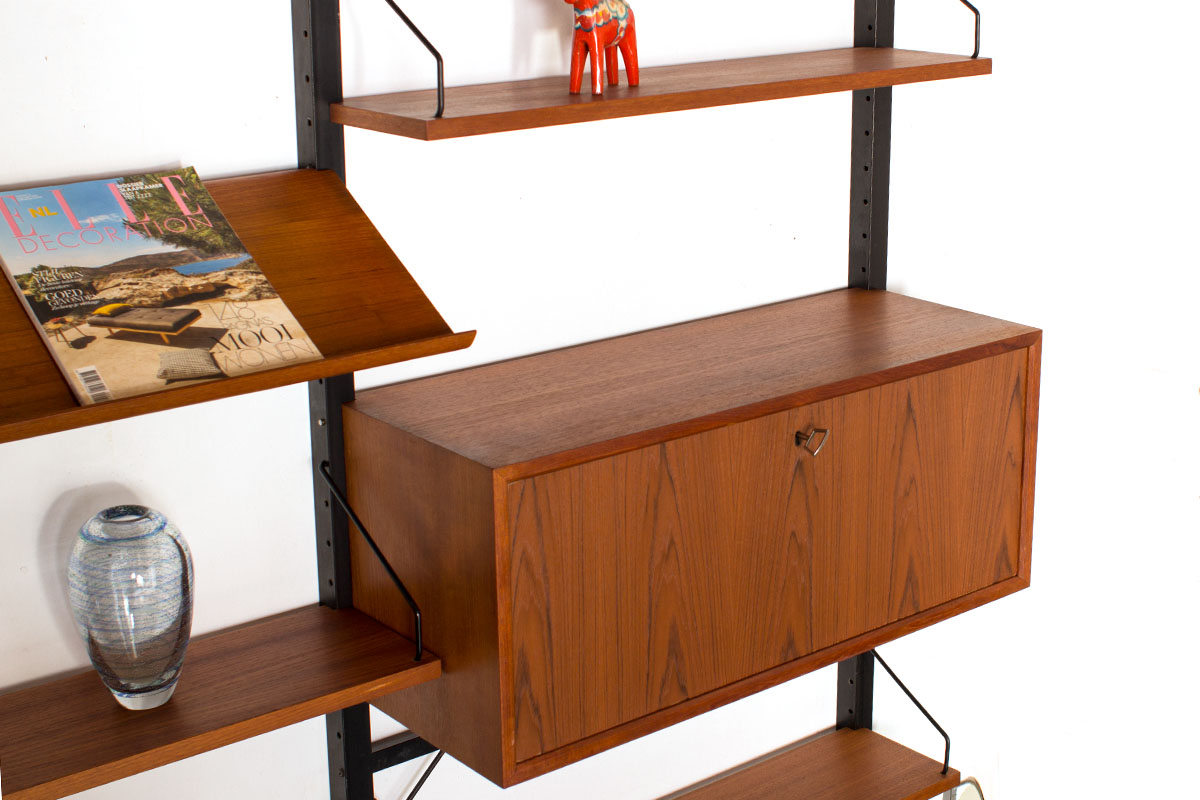 Interested? fill in the contact form below and we will get back to you.