Mid century Danish rosewood mirror (* sold)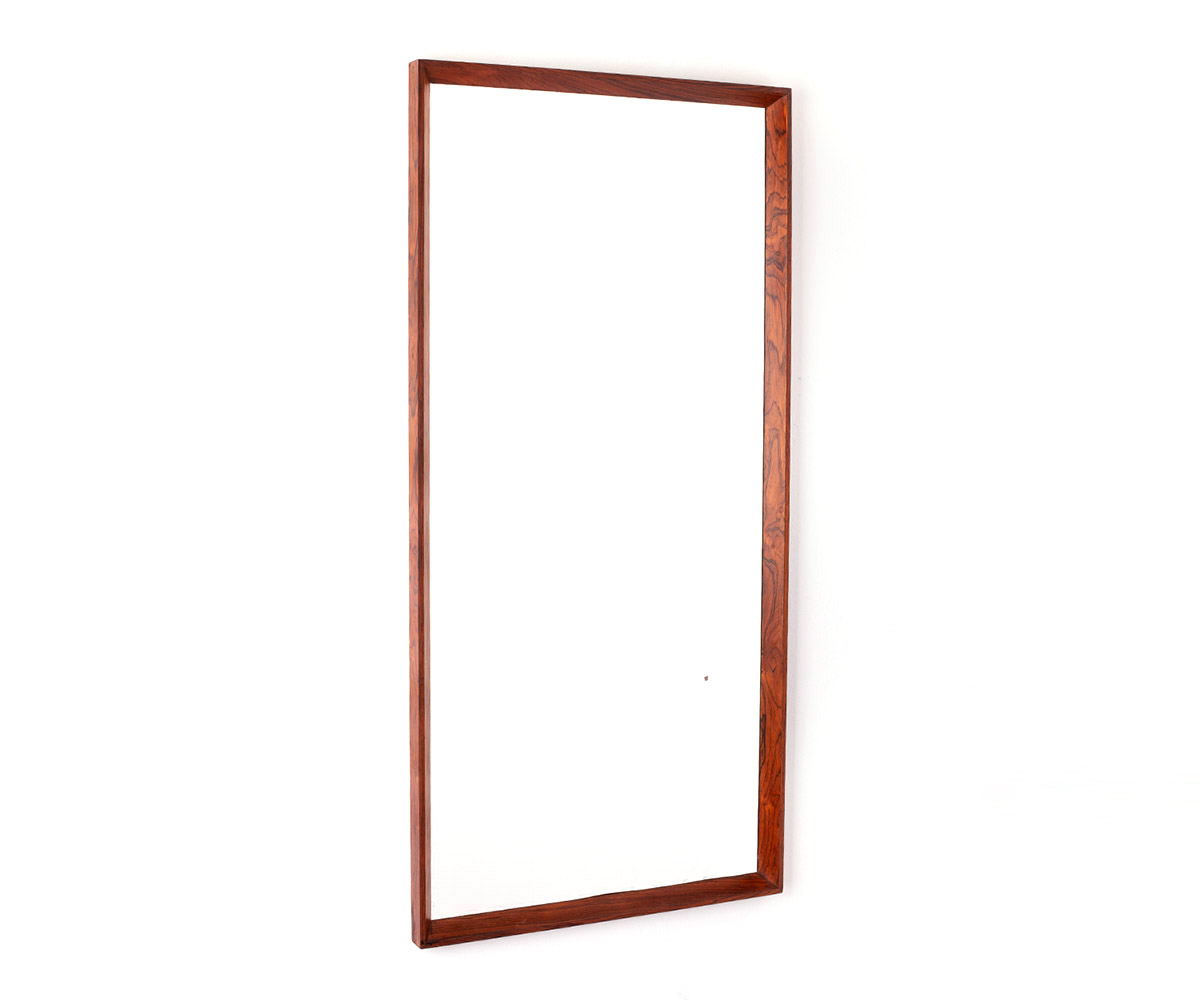 Stijlvolle vintage Deens design spiegel uitgevoerd in palissander. De spiegel heeft mooie strakke lijnen en een fraaie tekening in het palissander fineer. De spiegel zou na een kleine aanpassing eventueel ook over de lengte kunnen hangen, wat ook een mooi ruimtelijk effect geeft.
Deze Deense spiegel verkeert in goede vintage conditie, hier en daar zijn wat kleine reparaties gedaan aan het fineer en er zit een vlekje in het spiegelglas. Afmetingen: 1,03 meter hoog, 50 cm breed en 3,5 cm diep.
Verkocht
Stylish vintage Danish rosewood mirror designed in the sixties. The mirror has nice clean lines and a beautiful drawing in the rosewood veneer. After a small adjustment, the mirror could also hang over the length, which also gives a nice effect.
This Danish mirror is in good vintage condition, some minor repairs have been done to the veneer here and thereand there's a small spot in the glass. Dimensions: 80 cm high, 50 cm wide and 3,5 cm deep.
SOLD
Interested? Fill in the contact form below and we will get back to you.