Vintage Danish rosewood side table (* sold)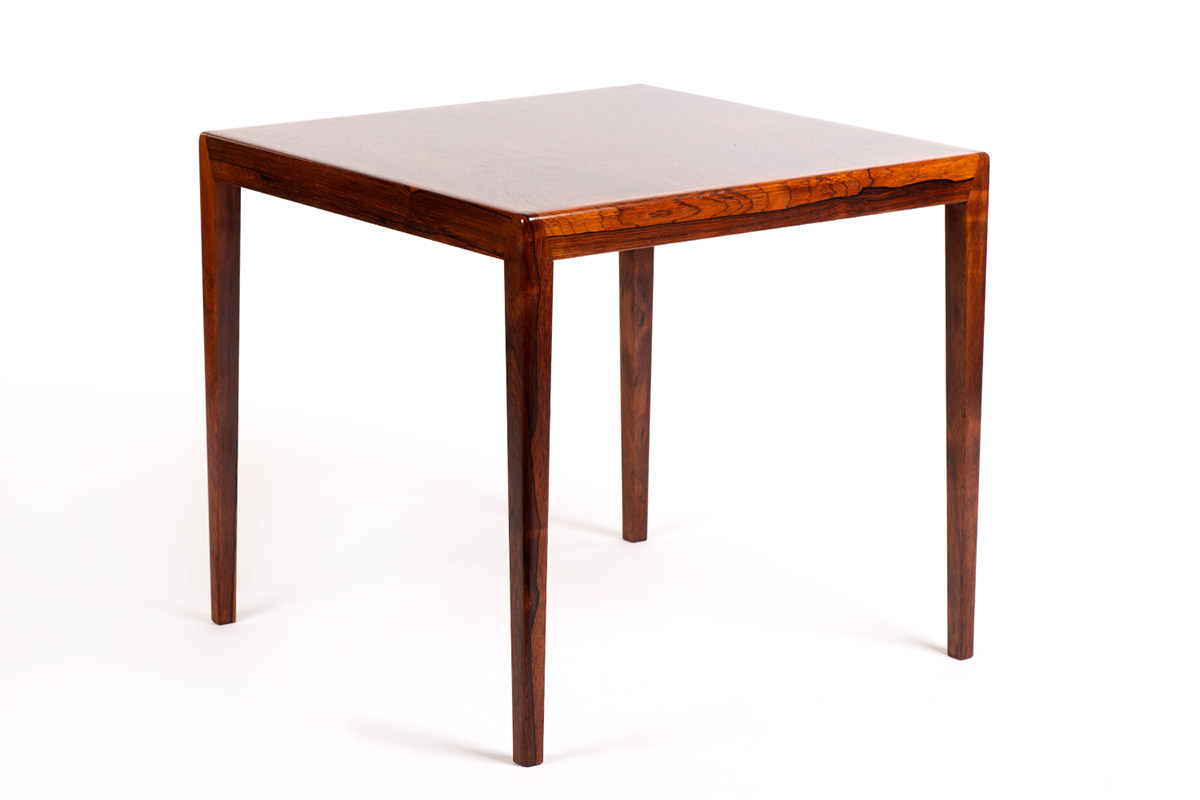 Strak vormgegeven Deens design palissander bijzettafel uit de jaren 60.
Deze bijzettafel is gemaakt van massief palissanderhouten poten en een blad met mooie patronen in het palissander fineer. Bijzonder zijn de schuine vormen waar de poten aan het blad zitten. Het tafeltje doet wel denken aan het ontwerp van Severin Hansen.
Het tafeltje verkeert in een nette vintage staat met minimale sporen van gebruik, er zit een lichte verdikking in het fineer van het blad, niet erg zichtbaar of storend. Afmetingen: 55 cm bij 55 cm in het vierkant en 50 cm hoog.
Verkocht
Sleekly designed Danish design rosewood side table from the 60s.
This side table is made of solid rosewood legs and a top with beautiful patterns in the rosewood veneer. Special are the oblique wood joints where the legs meet the top. The table is reminiscent of the design of Severin Hansen.
The side table is in a neat vintage condition with minimal traces of use, there is a slight thickening in the veneer of the top, not very visible or disturbing. Dimensions: 55 cm by 55 cm square and 50 cm high.
SOLD
Interested? fill in the contact form below and we will get back to you.