Vintage Danish teak mirror and floating cabinet (* sold)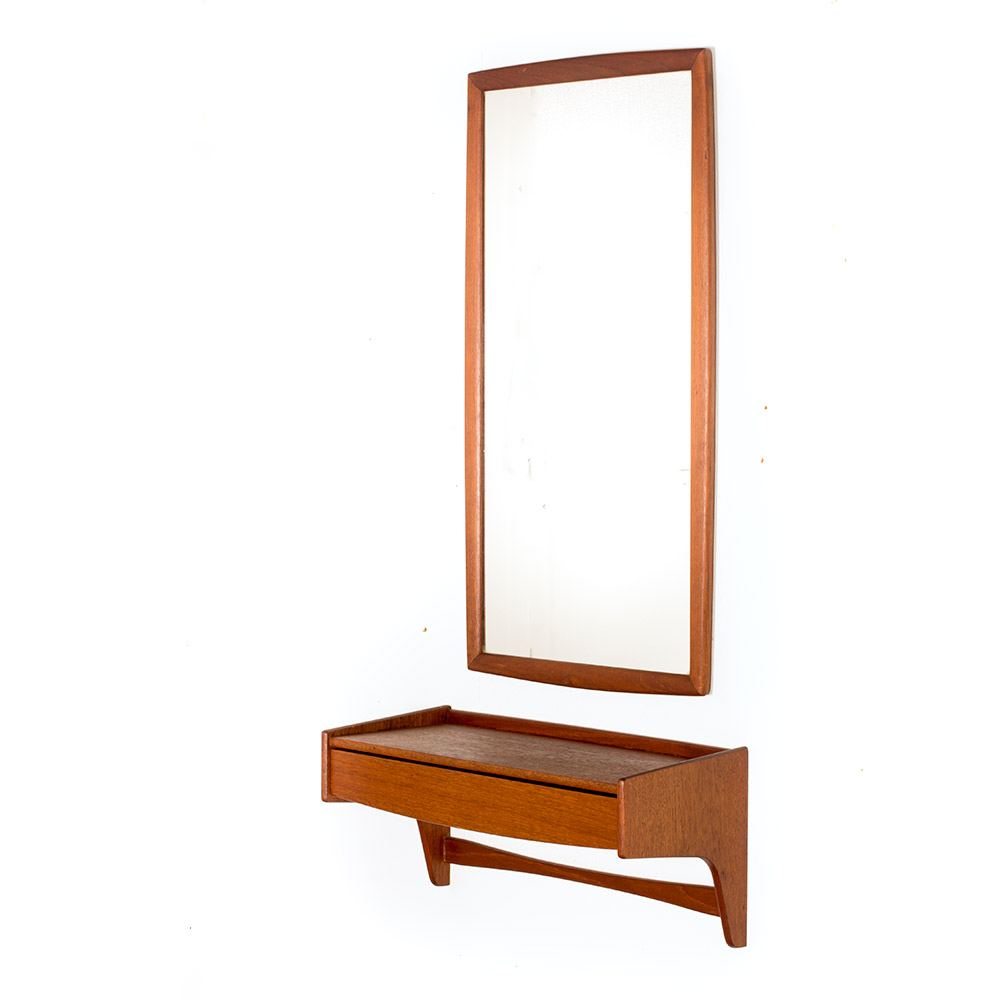 Vintage Deense set van een fraaie spiegel en een zwevend kastje beide in teak en in een nette staat. Deze set is handig voor in de gang of als make-up spiegel in de slaapkamer.
Het zwevende kastje hangt met twee schroeven aan de muur en heeft zwaluwstaartverbindingen in de lade en mooie ronde vormen.
De spiegel is 38 cm breed en 71 cm hoog, het kastje is 47 cm breed, 20 cm diep en 20 cm hoog.
SOLD
Lovely Danish hallway set in teak with a solid teak framed mirror and a nice wall mounted small drawer cabinet with curved shapes to store small items. Perfect for your hallway or to use as a vanity in your bedroom.
The mirror is 38 cm wide and 71 cm high, the drawer cabinet is 47 cm wide, 20 cm high and 20 cm deep.
SOLD