Gunni Omann floating nightstands / cabinets (*sold)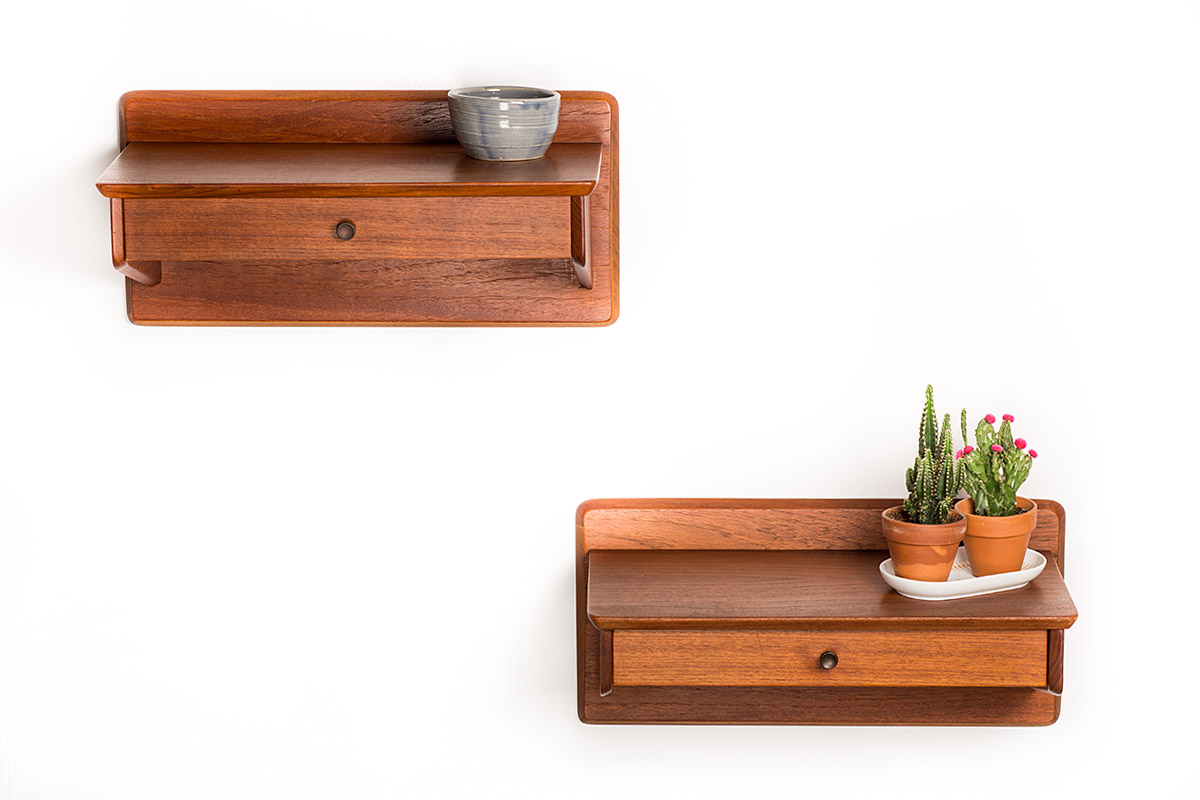 Zeer elegante set met twee zwevende Deense nachtkastjes waarschijnlijk ontworpen door Gunni Omann voor Omann Jun.
Deze kastjes verkeren in een zeer nette staat en zijn fraai afgewerkt met massieve houten randjes, teakfineer en leuke details zoals het kleine knopje en de zwaluwstaartverbindingen van de lades.
De kastjes hangen blind aan de muur.
Op de foto lijkt het rechtse kastje wat lichter maar dat komt door het fotograferen.
Een setje als dit zie je niet snel voorbijkomen.
Afmetingen:
43 cm breed, 21 cm hoog (de maten van de "achterplank) en 21 cm diep.
Het frontje van de lade is 5 cm hoog.
Elegant set of two floating teak Danish nightstands / cabinets probably probably designed by Gunni Omann for Omann Jun Denmark.
The cabinets are in an excellent condition with minimal signs of use and are well designed with solid teak trimming, nice teak veneer and fine detailing such as the little knop and the dovetail joints of the drawers.
The cabinets seem to be floating against the wall. The cabinet on the right hand side seems to appear a bit lighter then the other one but that isn't the case, they are similar in color (its due to the flash being closer to that cabinet).
A rare high quality set that doesn't show up often.
Dimensions:
43 cm wide, 21 cm high (the dimensions of the backpanel) and 21 cm deep.
The drawersfront is 5 cm high.