Vintage Fog & Mørup Fibonacci lamp, 1963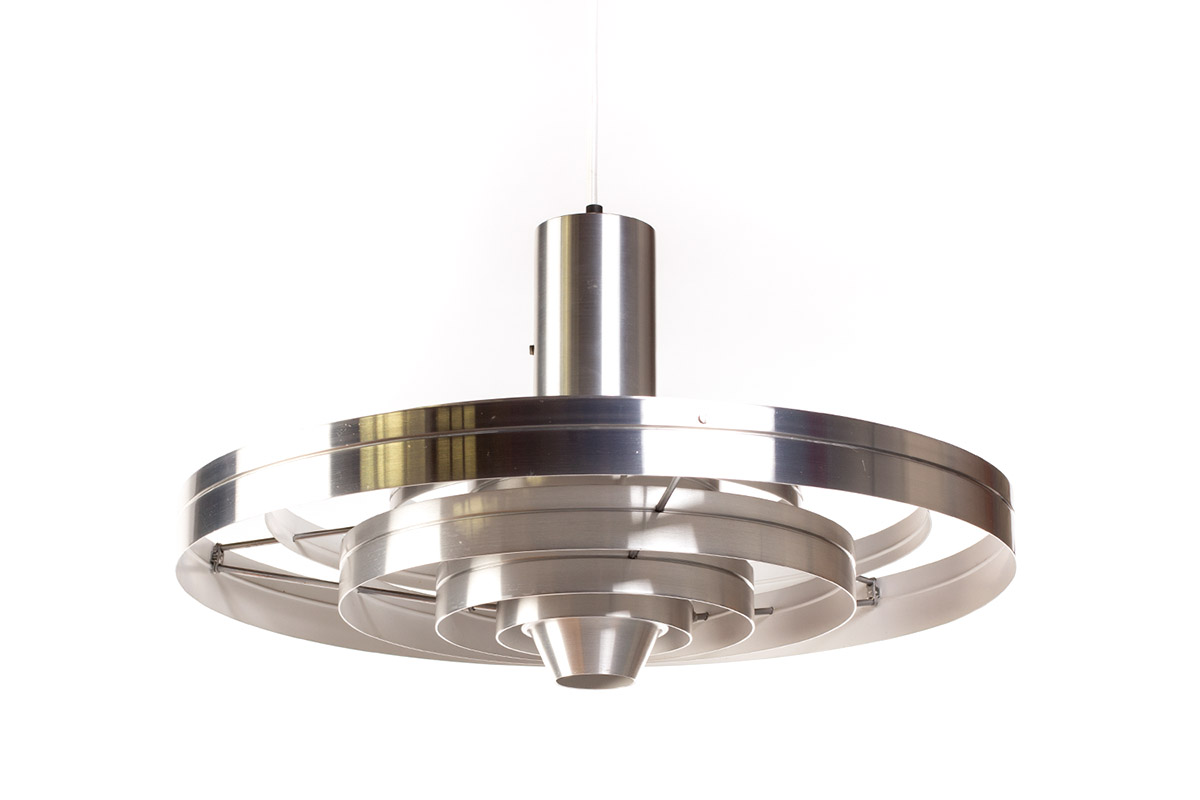 Deze moderne en strakke Fibonacci hanglamp is in 1963 ontworpen door de Deense ontwerper Sophus Frandsen voor Fog & Mørup. Sophus Frandsen doceerde licht ontwerp aan de Royal Danish Academy of Fine Arts in Kopenhagen en werkte onder andere samen met Arne Jacobsen. Frandsen heeft zich verdiept in de aard van licht en de praktische toepassing ervan. Dit heeft geresulteerd in deze futuristische lamp, die anti verblindend is en prettig licht creëert. De Fibonacci was een van de duurste lampen gemaakt door Fog & Mørup en kreeg de gouden medaille bij de Leipzig exhibition in 1967.
De lamp is gemaakt van zilver aluminium en in zeer nette staat. Afmetingen: hoogte 27 cm en diameter 46 cm.
De prijs is 575 euro
This modern and sleek Fibonacci pendant lamp was designed in 1963 by Danish designer Sophus Frandsen for Fog & Mørup. Sophus Frandsen taught light design at the Royal Danish Academy of Fine Arts in Copenhagen and collaborated with Arne Jacobsen, among others. Frandsen has studied the nature of light and its practical application. This has resulted in this futuristic lamp, which is anti-dazzling and creates pleasant light. The Fibonacci was one of the most expensive lamps made by Fog & Mørup and received the gold medal at the Leipzig exhibition in 1967.
The lamp is made of silver aluminum and in very good condition. Dimensions: height 27 cm and diameter 46 cm.
The price is 575 euro.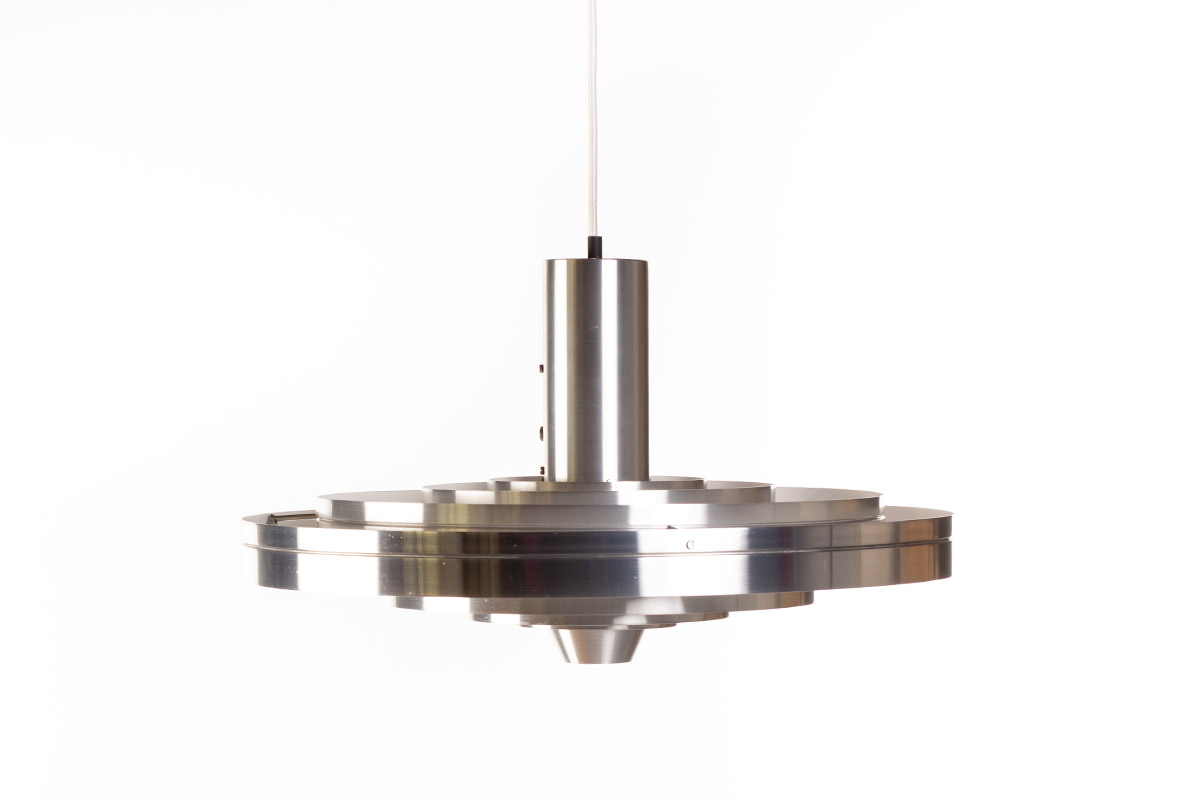 Heb je interesse in deze Fog & Mørup hanglamp vul dan onderstaand formulier in en we nemen contact met je op.
Are you interested in this Scandinavian pendant lamp fill in the contact form below and we will get back to you.