Vintage Italian Stilnovo wall lamp (sold)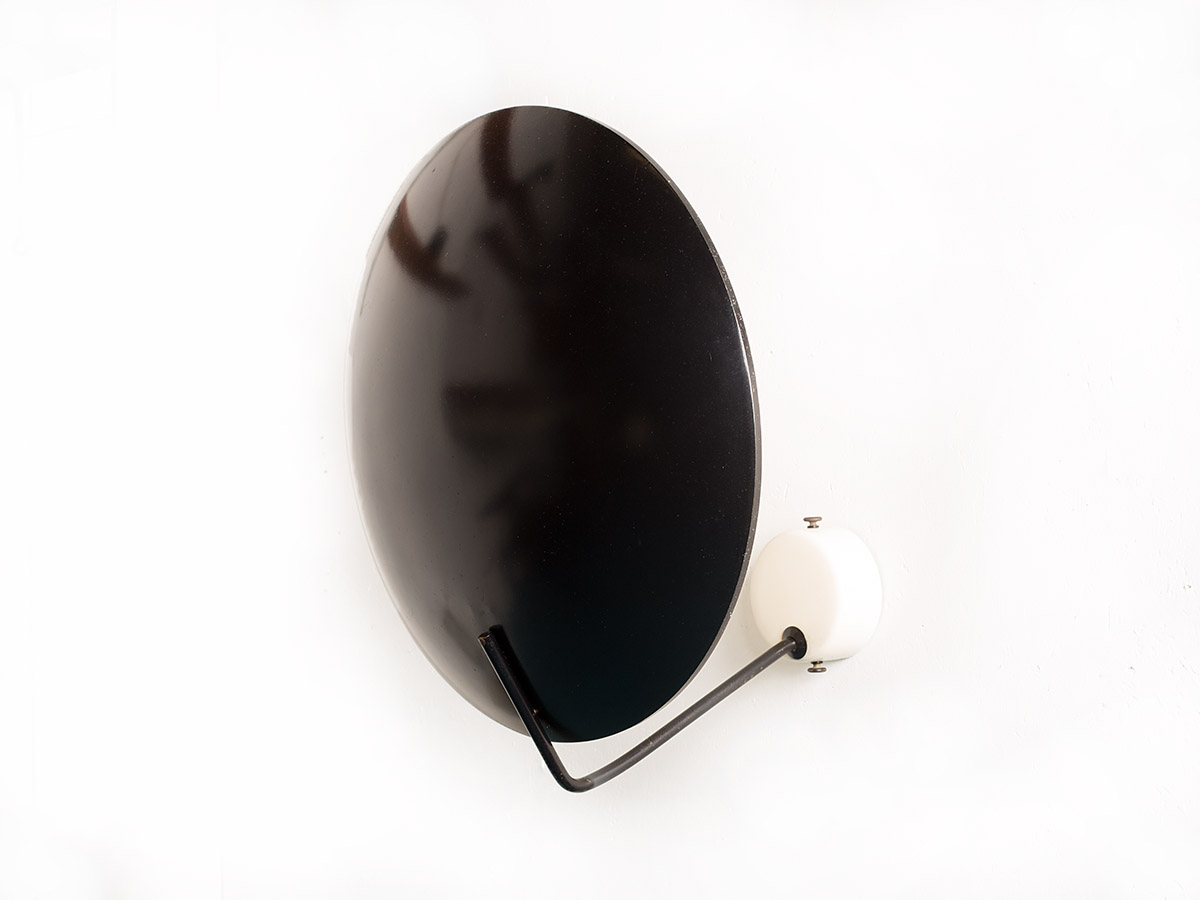 Deze mooie zeldzame vintage lamp werd in 1954 ontworpen door Bruno Gatta voor Stilnovo Italy. Hij is te gebruiken als plafond lamp of als wandlamp, met een aparte bevestiging wordt de lamp "blind" bevestigd. Het is een elegante zwart witte lamp die warm indirect licht geeft.
De lamp verkeert in een goede vintage staat met lichte sporen van gebruik maar zonder deuken of grote krassen. De binnenkant van die kap is wit en is schoongemaakt, heeft wel wat lichte lakschade binnenin, maar dat zie je niet als de lamp hangt. Aan de muurbevestiging is een klein openingetje gemaakt om een stroomdraad door te leiden, dat is niet origineel maar valt nauwelijks op als de lamp is gemonteerd.
Afmetingen (als wandlamp):
46 cm hoog, 41 cm doorsnede, 36 cm diepte.
Sold
Beautiful and rare Stilnovo lamp designed by Bruno Gatta in 1954.
It can be used as a ceiling lamp or as a wall lamp.
The black and white color setting is very modern and the lamp produces a very nice subtle indirect light.
The lamp is in a good condition with some small user marks accordingly to its age, without dents or big scratches. There is a small opening in the wall fixture for the wire but that is barely noticeable when the lamp is mounted to the wall or ceiling.
Dimensions (used as wall lamp):
46 cm high, 41 cm wide, 36 cm depth.
Sold