Vintage Jean Prouvé Jib wall lights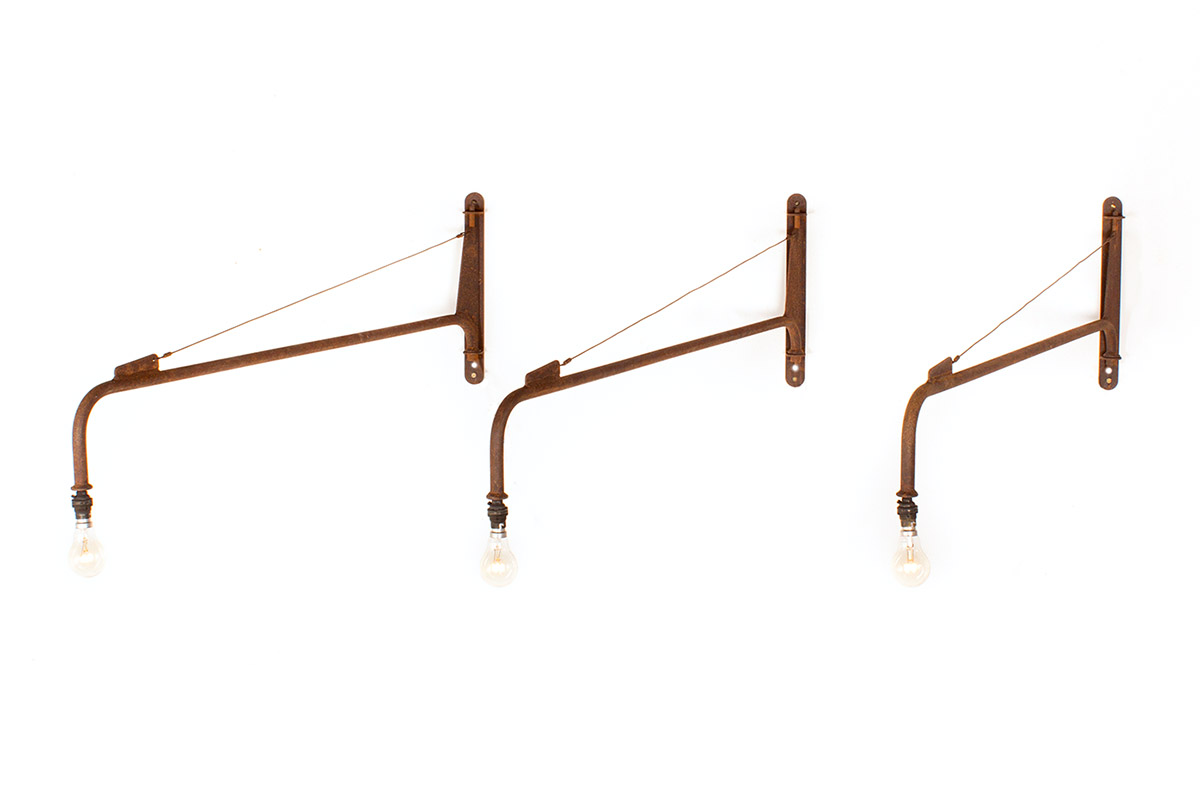 These iconic 'Jib' wall lights were designed in 1942 by the French architect Jean Prouvé. The name Jib refers to the jib of a sail, the arm can swing horizontally left and right. As with other Prouvé designs, the light bulb is clearly part of the design. These robust design classics are a beautiful and stylish appearance to add atmosphere to any interior, which for example can be used in a cafe or restaurant.
It is a set of three vintage Jib wall lamps, which are in a used but characteristic condition. Despite the oxidation, the lamps are in a good and working condition, the wiring and fittings have been renewed.
We cannot say for sure whether they are original Jean Prouvé lamps.
Dimensions: depth (swing arm) 115 cm, height 40 cm, width 4 cm.
Verkocht
Deze iconische 'Jib' wandlampen zijn in 1942 ontworpen door de Franse architect Jean Prouvé. De naam Jib verwijst naar de giek van een zeil, de arm kan horizontaal naar links en rechts zwaaien. Net als bij andere ontwerpen van Prouvé, maakt de gloeilamp duidelijk onderdeel uit van het ontwerp.
Deze robuuste designklassiekers zijn een stijlvolle verschijning die veel sfeer aan het interieur toevoegen en kunnen ook goed gebruikt worden in een café of restaurant.
Het is een set van drie vintage Jib wandlampen, welke in gebruikte, maar karakteristieke staat verkeert. Ondanks de oxidatie, zijn de lampen in goede en werkende conditie, de bedrading en fittingen zijn vernieuwd.
We kunnen niet met zekerheid zeggen of het originele Jean Prouvé lampen zijn.
Afmetingen: lengte (arm) 115 cm, hoogte 40 cm, diepte (wandplaat) 4 cm.
Sold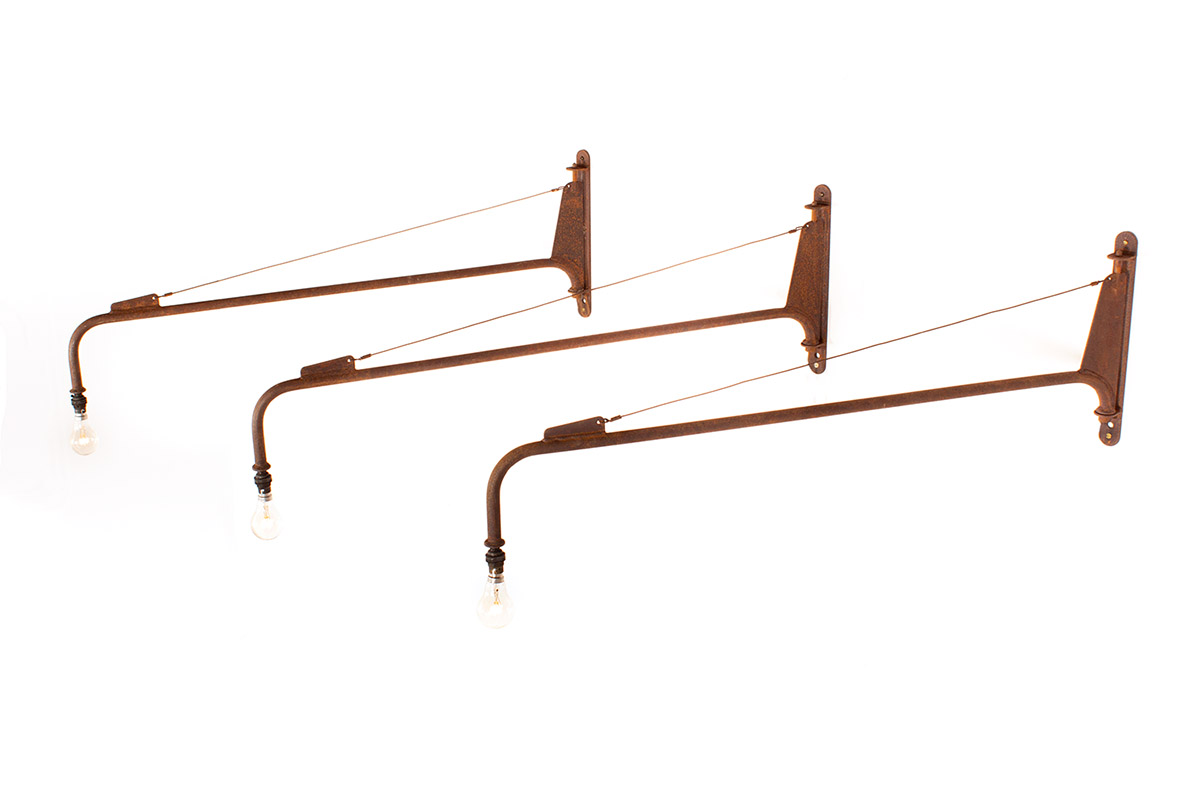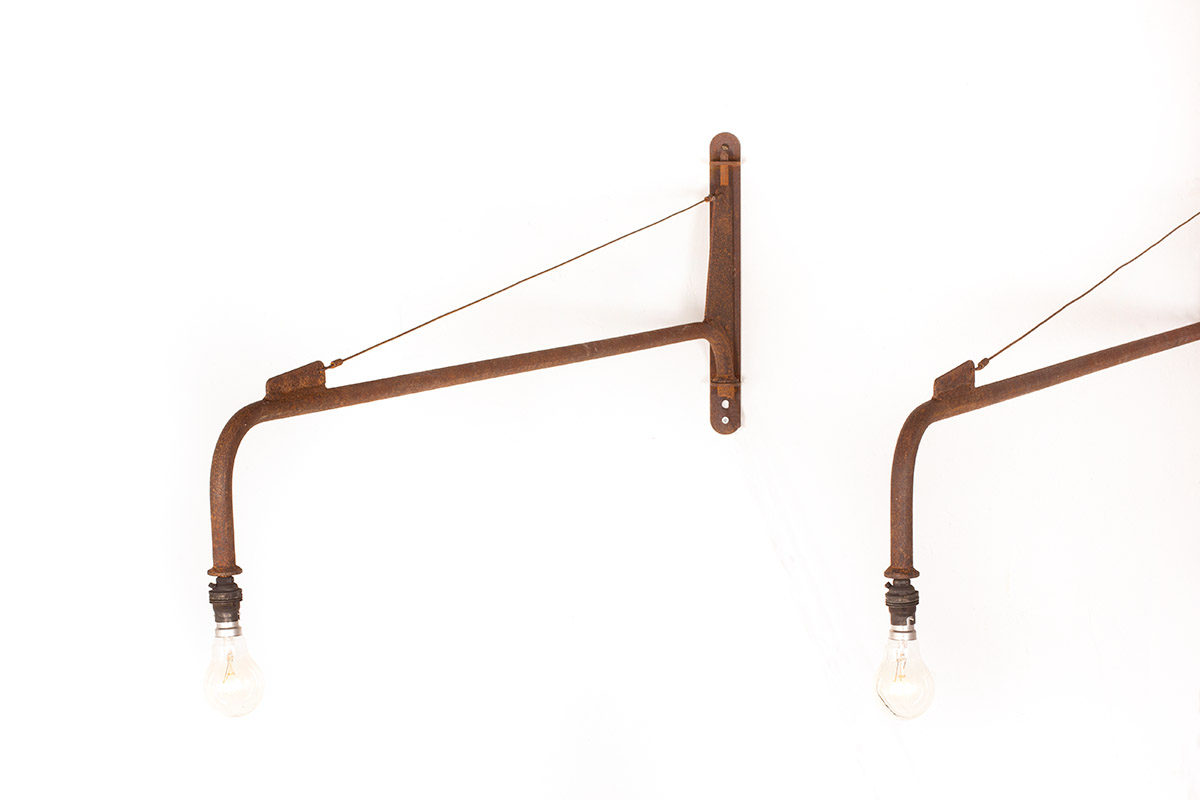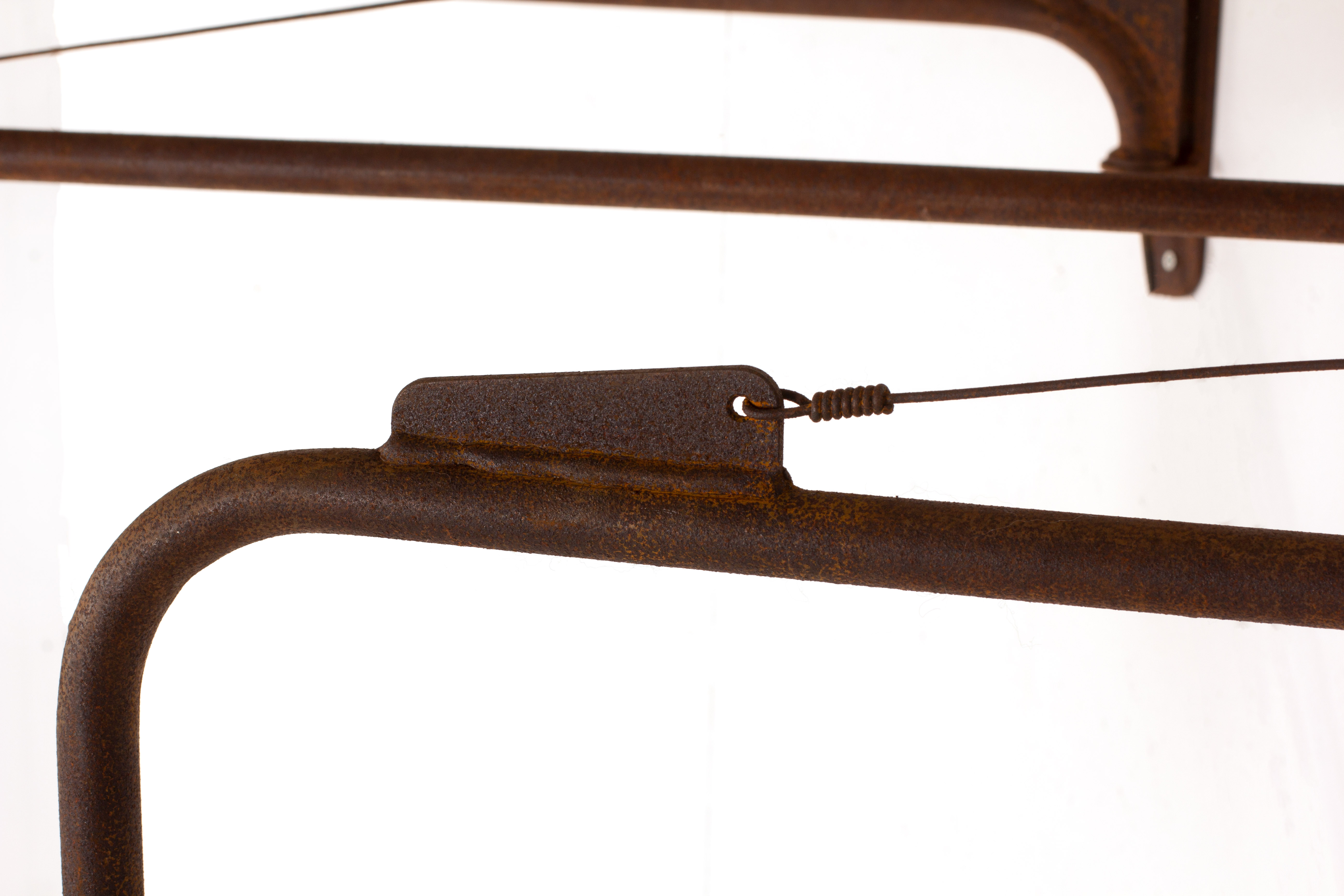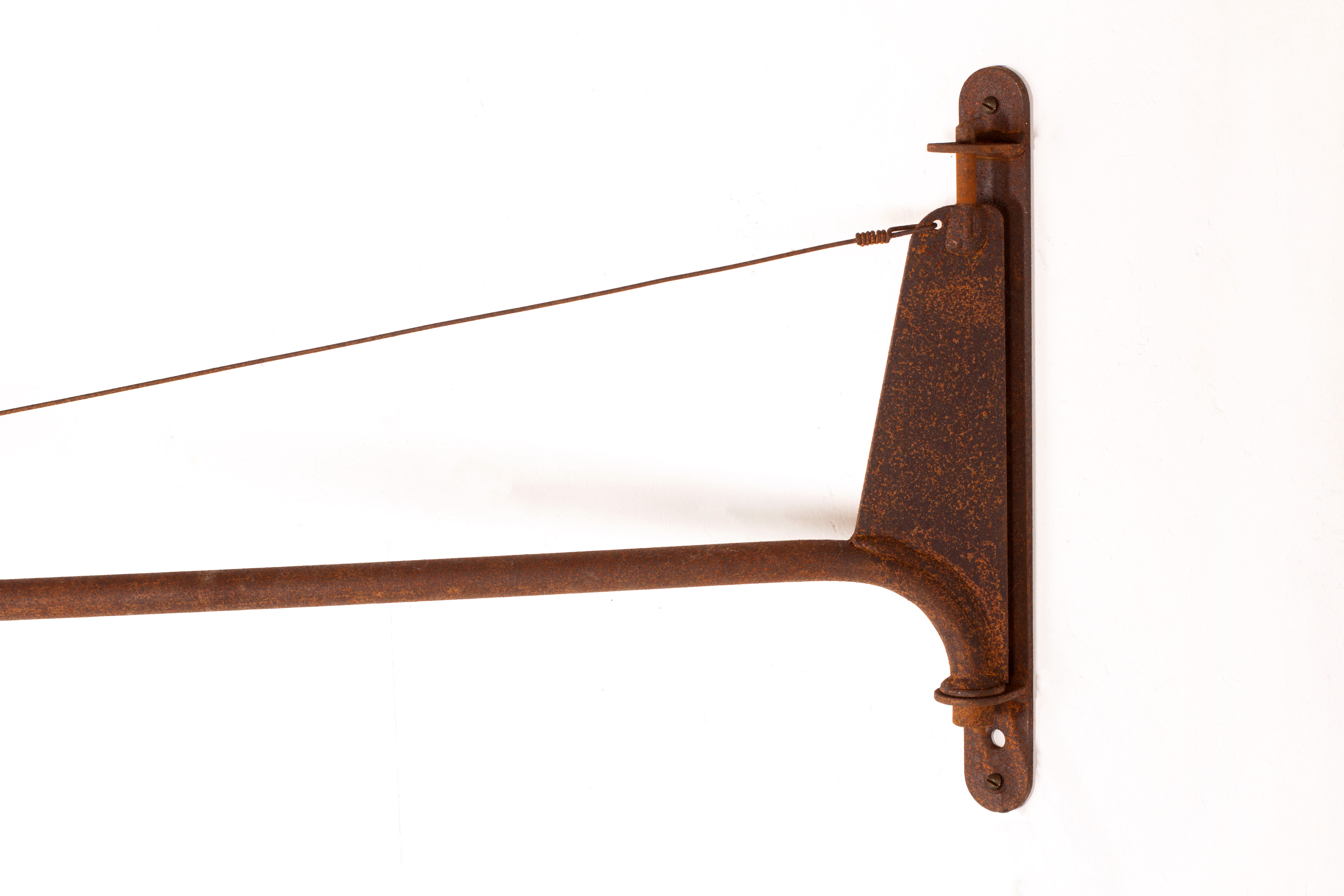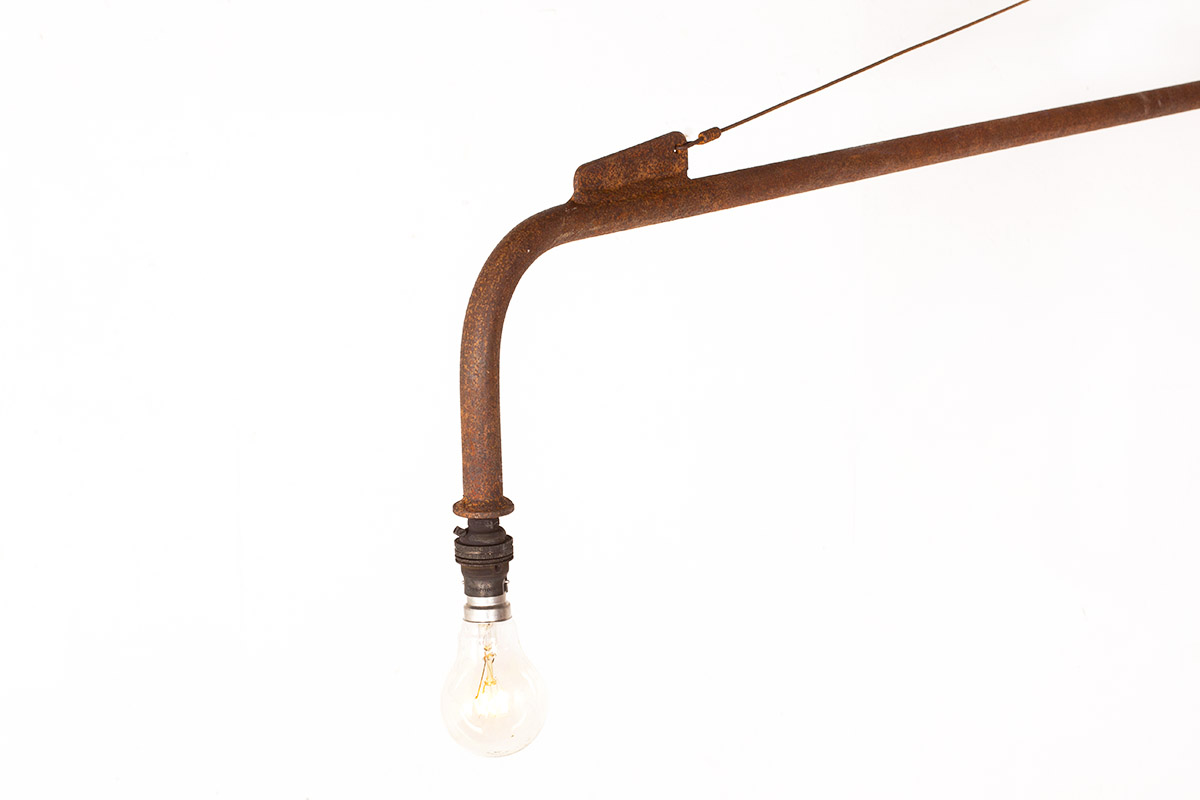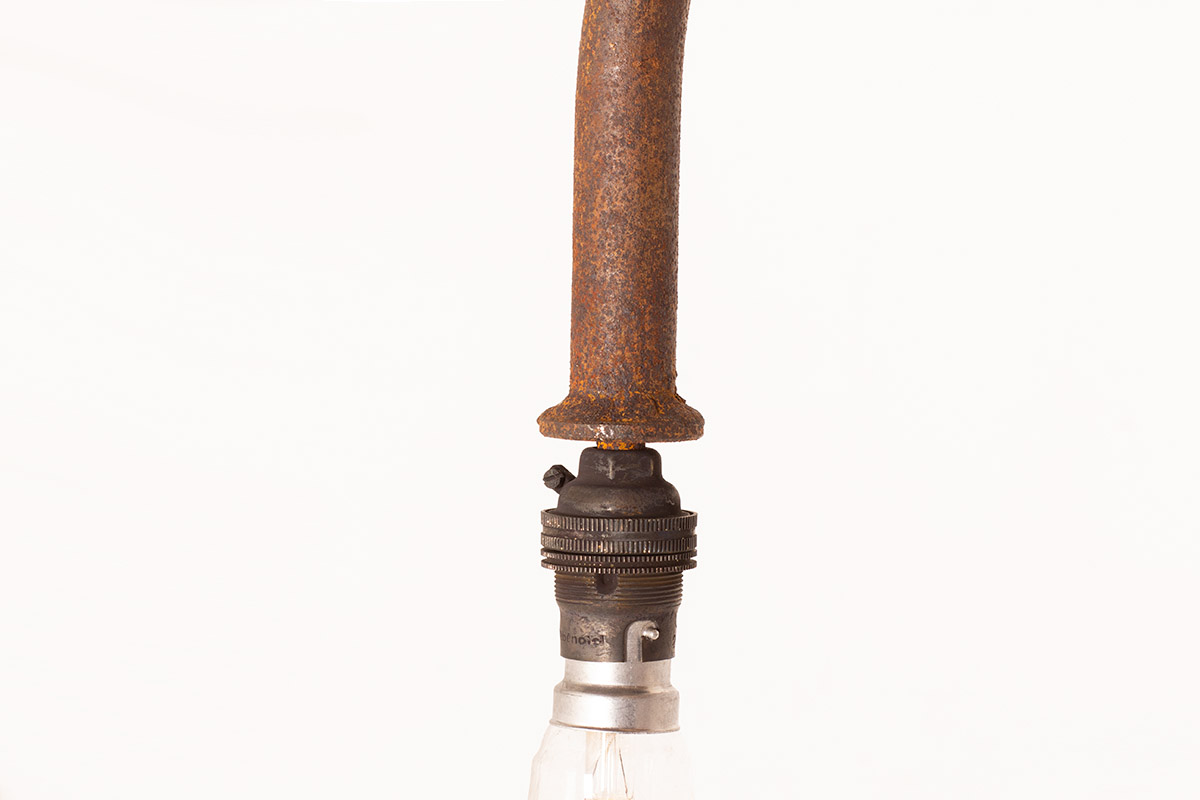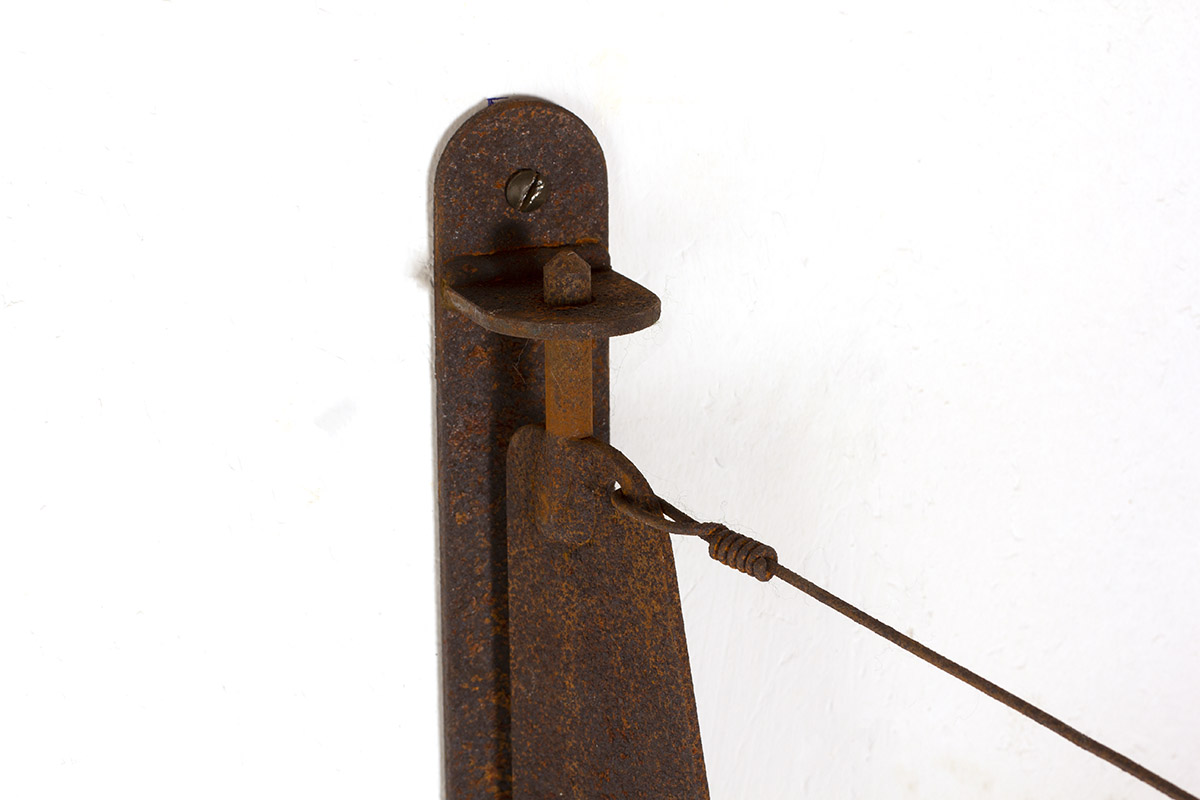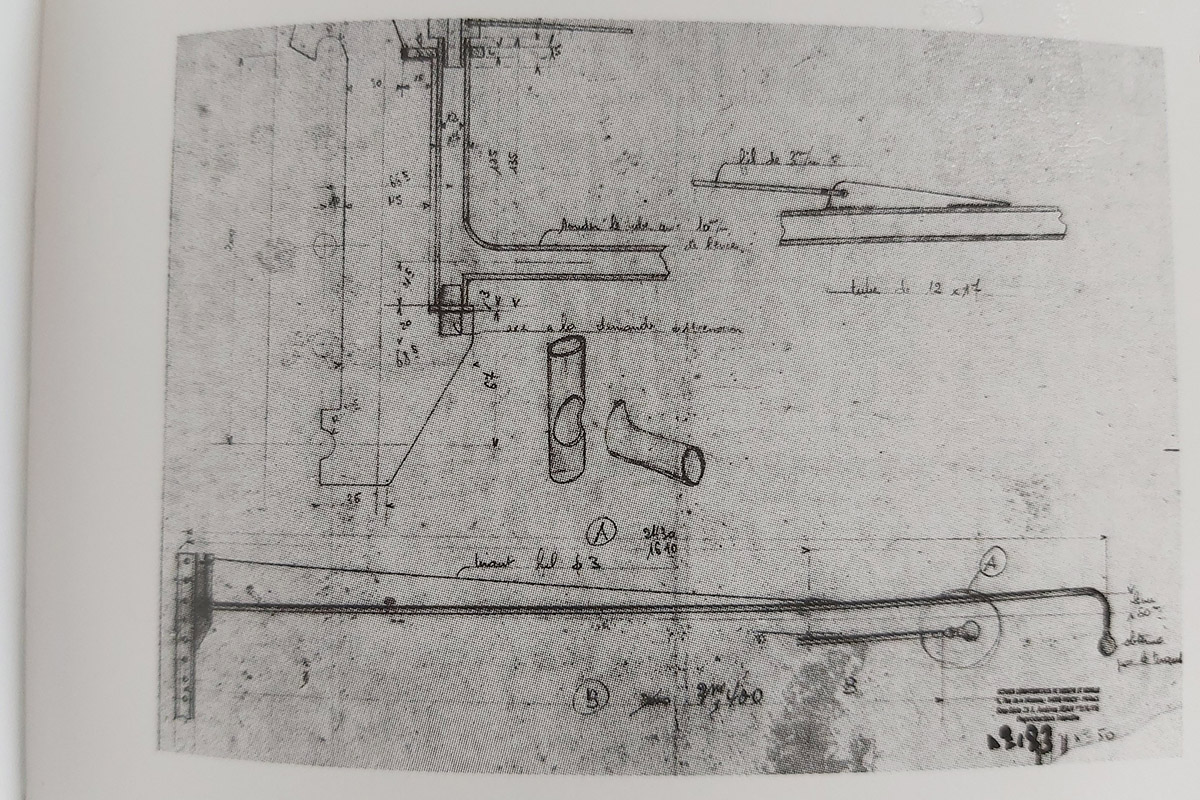 Source: 1000 Lights, Charlotte & Peter Fiell
Deze set Prouve Jib Wall lights is een samenwerking tussen Vintage Furniture Base en Hoffman Vintage Design Collection. 
Interested? fill in the contact form below and we will get back to you.