Vintage minimalist side table by Wim Rietveld for Auping (sold)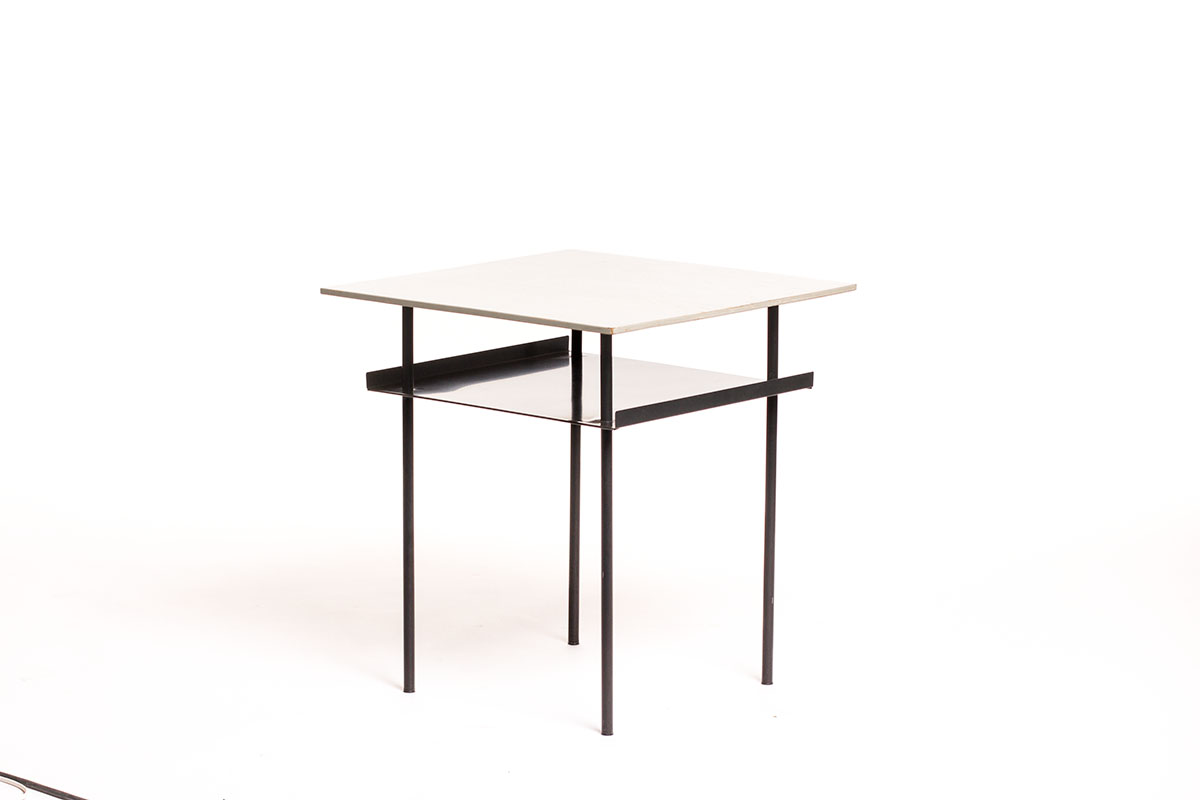 Fraai minimalistisch vormgegeven side table ontworpen door Wim Rietveld en Andre Cordemeijer voor Auping in de jaren vijftig. Dit strakke tafeltje met een zwart metalen onderstel en een lichtgrijs gelakt houten blad misstaat zeker niet in een hedendaags interieur. Onder het blad zit een metalen blad met opstaande randjes, ideaal voor het opbergen van je magazines.
Het verkeert in een originele staat, de lak is origineel en heeft wat craquelé en ontbrekende stukjes lak aan de randen, verder wel gewoon schoon en netjes. Moet zeggen dat het niet misstaat, overlakken vinden we zonde. Het frame is supernetjes en vrij van roest.
De afmeting van het tafeltje is 56 cm hoog, 52 cm breed en 52 cm diep.
Sold
Lovely vintage minimalistic side table designed by Wim Rietveld and Andre Cordemeijer for Auping. This contemporary sidetable with a black metal frame and lightgrey wooden top suits your modern interior very well. It is convenient with its metal tray right beneath the table top, to store your magazines.
This table is in a good condition with signs of use, the original paint  of the lightgray top shows its age, some craquelé and little pieces of paint missing on the edges. Personally we like the originality of this elegant table.
Dimensions:
56 cm high, 52 cm wide and 52 cm deep.
Sold