Vintage white Lyskaer pendant lamp (*sold)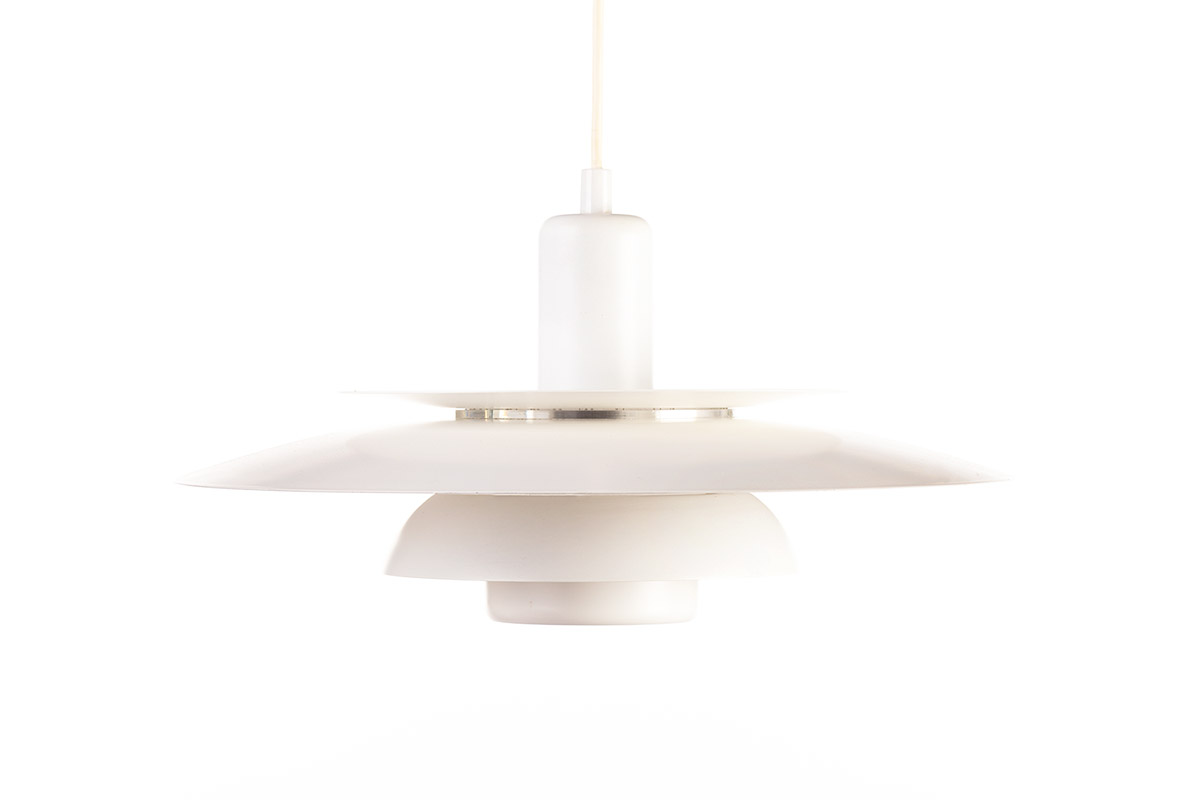 Deze stijlvolle vintage witte Deense schalen hanglamp met de karakteristieke Deense schalen werd in de 70'er of 80'er jaren geproduceerd door de Deense lampenfabrikant Lyskaer. De lamp (type 40 756) is fris wit, van degelijke kwaliteit en doet wel wat denken aan de PH 4/3 van Louis Poulsen.
De lamp is in nette staat. Afmetingen: 20 cm hoog en 40 cm diameter.
Verkocht
This characteristic vintage white Danish hanging lamp was produced in the 70s or 80's by the Danish lamp manufacturer Lyskaer. The lamp (model 52610) is very stylish, fresh white and of good (heavy) quality.
The lamp is in good and clean condition. Dimensions: 20 cm high and 40 cm diameter.
SOLD
Heb je interesse in deze Lyskaer hanglamp vul dan onderstaand formulier in en we nemen contact met je op.
Are you interested in this Scandinavian pendant lamp fill in the contact form below and we will get back to you.