Vintage set of 2 Thonet bistro chairs, 1920's (Sold)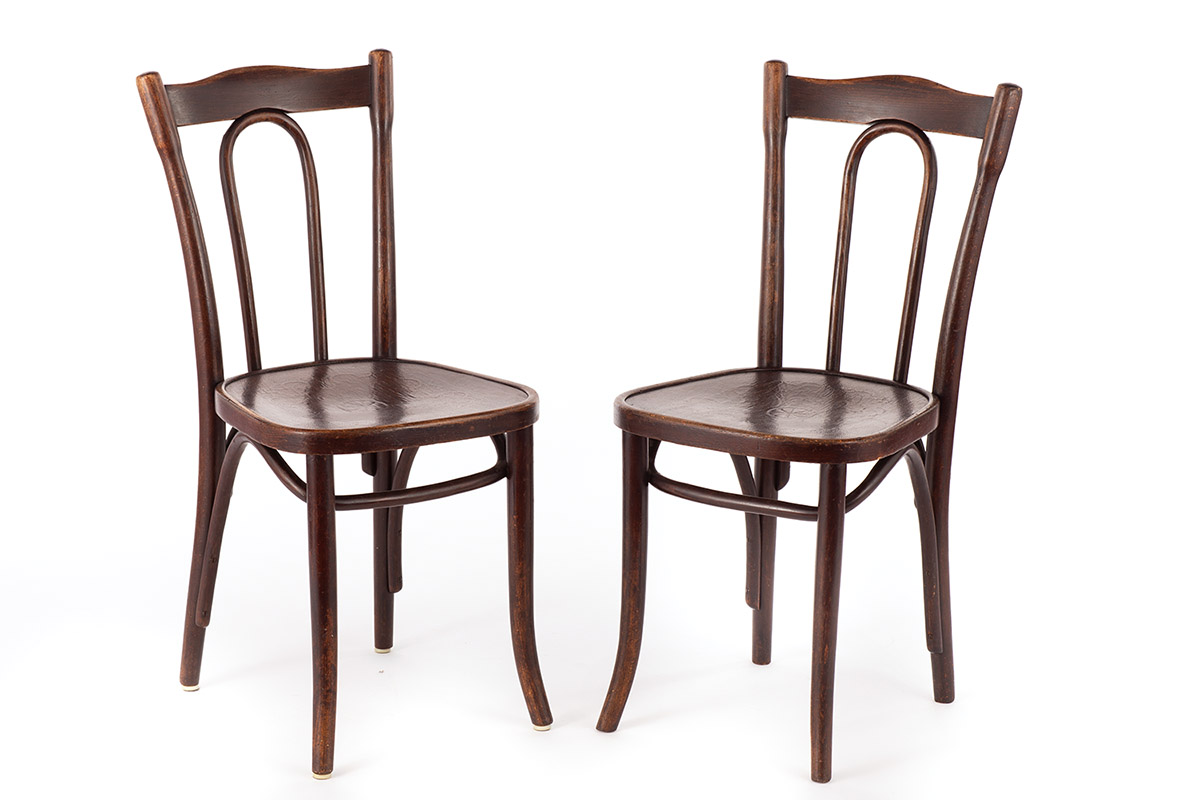 Deze set van 2 leuke vintage Thonet bistro stoelen hebben een sierlijk relief in de zitting van de stoel en lijken behoorlijk oud te zijn, waarschijnlijk uit de jaren 20 van de vorige eeuw. De stoelen zijn door Thonet gelabeld.
De stoelen hebben de bekende sierlijke Thonet vormen en zitten comfortabel. Ook gewoon leuke stoeltjes om ergens decoratief neer te zetten. Deze set verkeert in nette vintage staat met sporen van gebruik, maar zijn nog wel goed stevig. We hebben een kleine reparatie gedaan aan een van de stoelen.
Afmetingen: hoogte 88 cm, breedte 40 cm, diepte 45 cm.
Set of two nice vintage Thonet bistro chairs with a decorative relief in the seat. The chairs seem to be quite old, most likely from the 1920s. They are officially labeled by Thonet.
The chairs do have the well-known elegant Thonet shapes. Also just nice chairs to decorate the interior. This set is in good vintage condition with traces of use, but is still solid. We have done a small repair on one of the seats.
Dimensions: height 88 cm, width 40 cm, depth 45 cm.
SOLD
Heb je interesse in deze set Thonet stoelen vul dan onderstaand formulier in en we nemen contact met je op.
Are you interested in this Thonet chairs fill in the contact form below and we will get back to you.