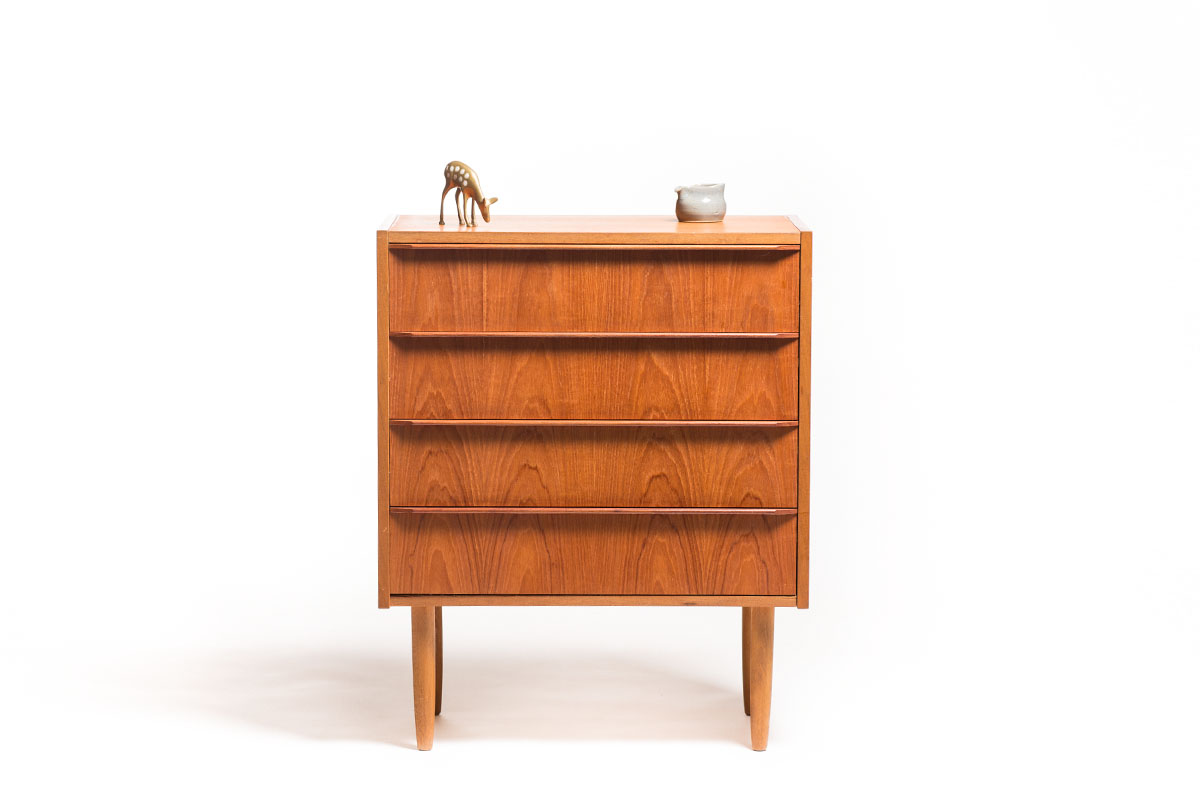 Dit sympathieke Deens design ladenkastje heeft vier lades en is een leuke opberger, er past veel in de lades en er kunnen planten en accessoires op gezet worden voor meer sfeer in huis. Het teakfineer heeft een prachtige nerf, die mooi doorloopt en de greepjes zijn van massief teak. Het kastje staat op sierlijke, hoge conische pootjes.
De kast ziet er erg netjes uit.
Afmetingen:
62 cm breed, 35 cm diep en 76,5 cm hoog.
Lovely Danish teak chest of drawers in a very good condition.
Dimensions:
62 cm wide, 35 cm deep and 76,5 cm high.