Trava pendant van Carl Thore (*sold)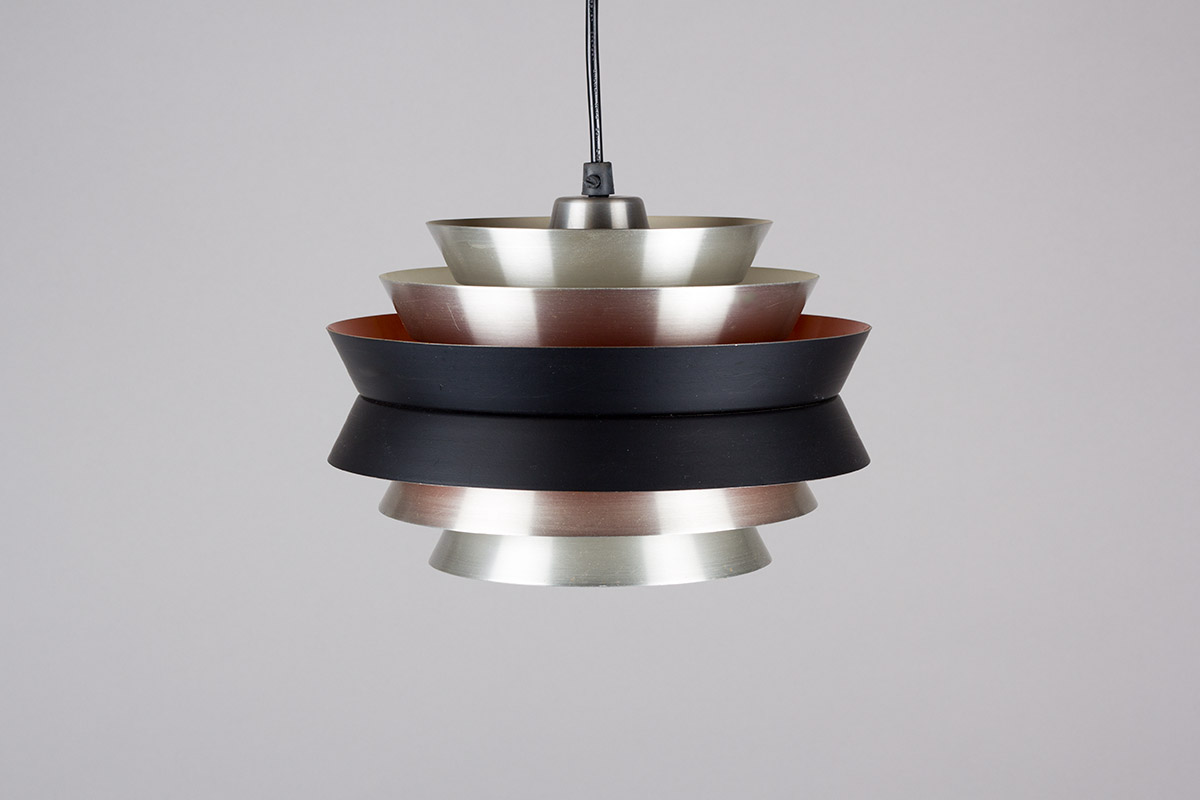 We haalden deze mooie Trava hanglamp uit Denemarken, maar het is een Zweedse lamp, ontworpen door Carl Thore (eigenlijk heette hij Sigurd Lindkvist) in de zestiger jaren en geproduceerd in Zweden door Granhaga.
Deze Scandinavische lamp met lamellen van aluminium geeft mooi warm licht, door de donker oranje binnenkant krijgen de lamellen als de lamp aan staat een warme messing gloed.
Deze Trava verkeert in nette vintage staat.
De lamp is 20 cm hoog en 25 cm breed.
Sold
We found this beautiful Trava pendant in Denmark, but actually it is a Swedish lamp, designed by Carl Thore (alias Sigurd Lindkvist) in the sixties and produced in Sweden by Granhaga.
This beautiful Scandinavian lamp with aluminum shades gives beautiful warm light, a warm brass glow shines from the red/orange inside on the shades when the light is turned on.
The pendant is in a good and clean condition with minor signs of wear, no big scratches or any dents.
The lamp is 20 cm high and 25 cm wide.
Sold