Vintage Sven Middelboe "Verona" pendant (sold)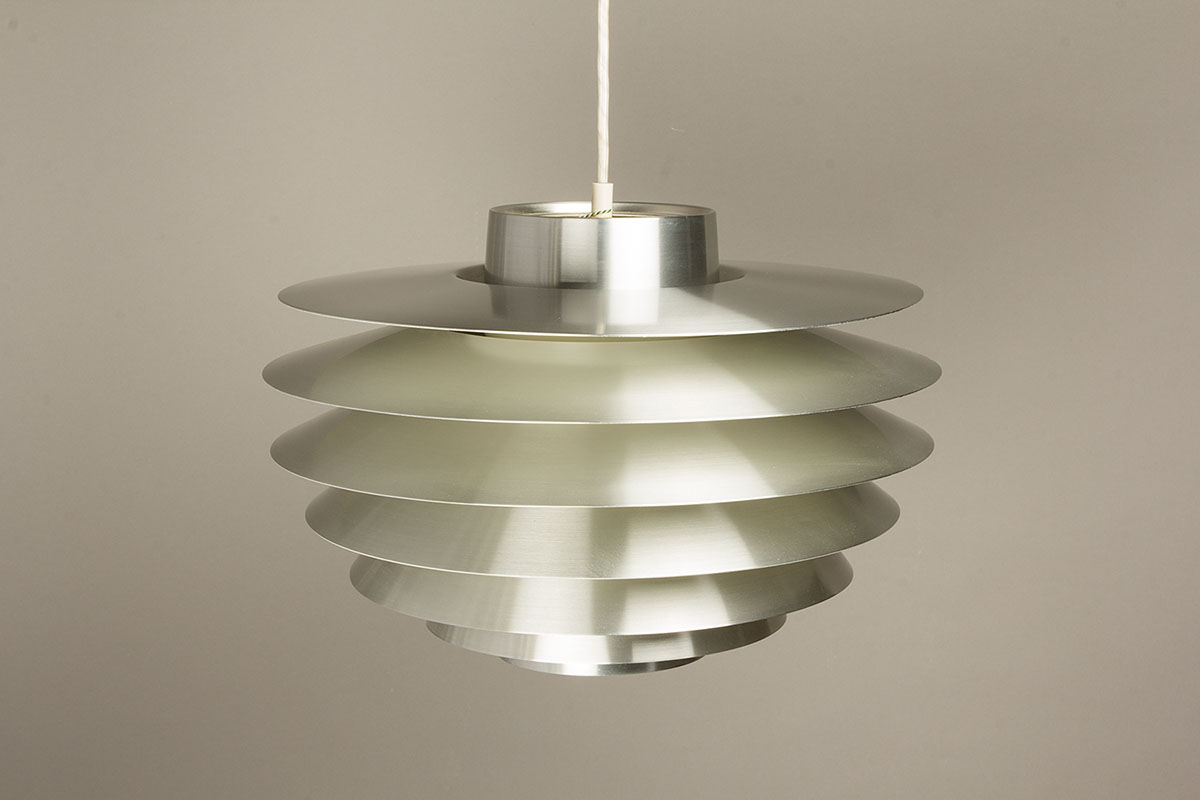 Mooie grote versie van de "Verona" hanglamp ontworpen door Sven Middelboe voor Nordisk Solar.
Dit is een groot exemplaar van zilverkleurig aluminium met 7 schalen.
De lamp geeft door de lamellen en de witte binnenkant een mooi diffuus licht.
Deze lamp is een oud exemplaar en verkeert nog in een zeer nette staat met minimale sporen van gebruik.
Afmetingen:
40 cm in diameter en 30 cm hoog.
De prijs van dit mooie exemplaar wat zelden wordt aangeboden in deze kleur is 525 euro.
Very nice Sven Middelboe "Verona" pendant for Nordisk Solar in a rare silver color.
This piece is made out of 7 shades which are silver on the outside and white lacquered on the inside which creates a very nice subtle light.
The pendant is in a very good and clean condition with minimal user marks matching its age.
Dimensions:
40 cm in diameter, 30 cm high.
The price of this nice mid century modern lamp is 525 euro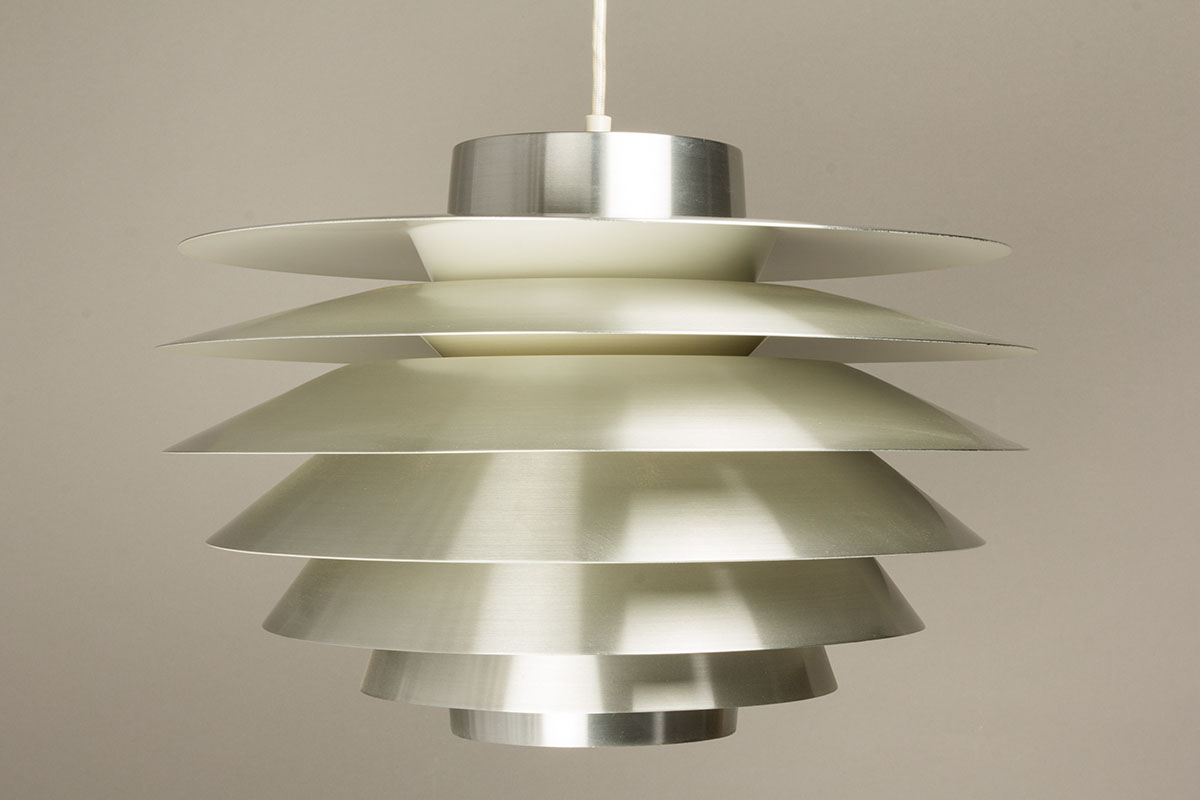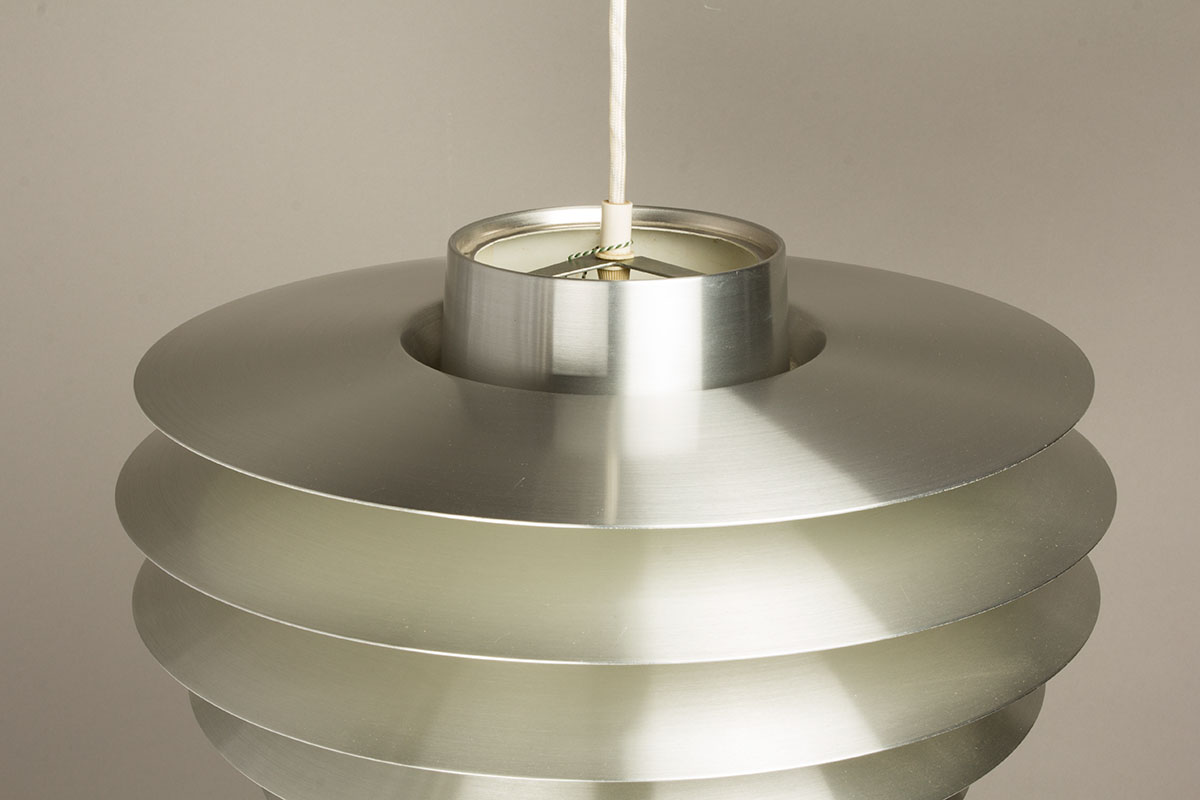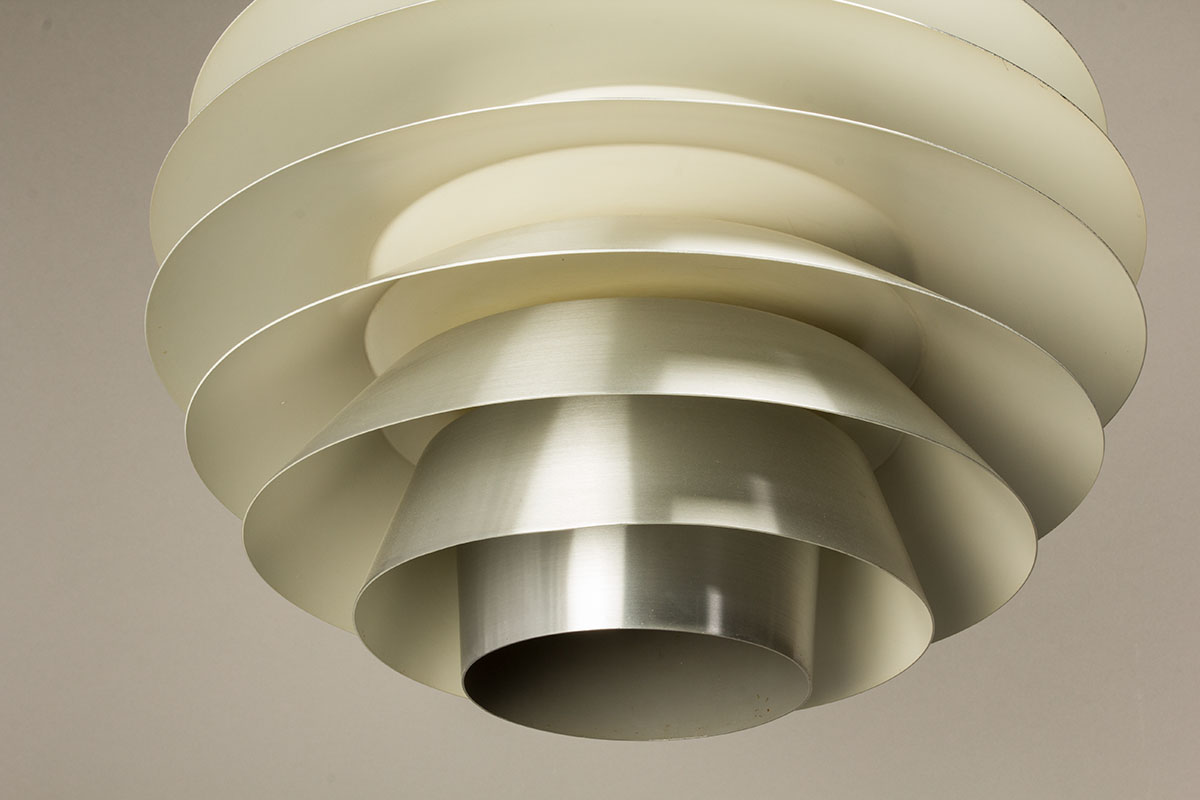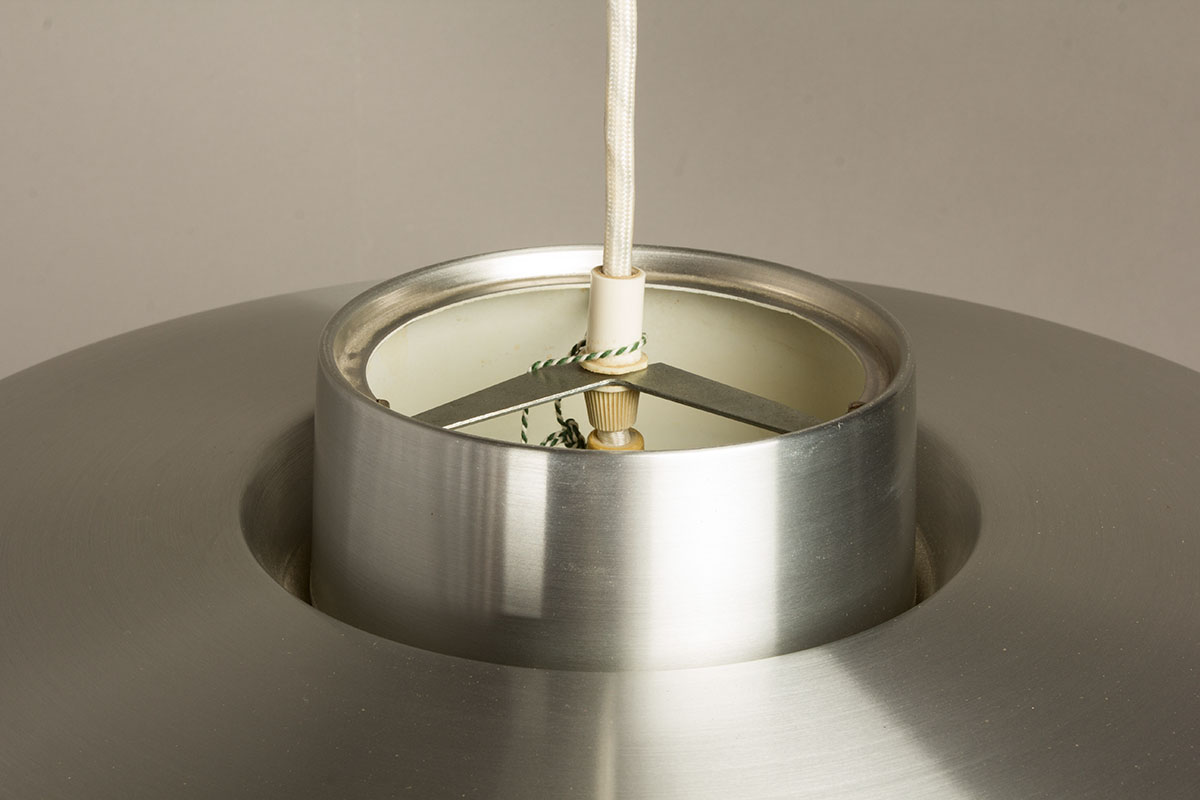 Heb je interesse in deze Sven Middelboe Verona lamp, vul het onderstaande contactformulier even in en dan nemen we contact met je op.
Are you interested in this Verona pendant by Sven Middelboe, fill in the contact form below and we will get back to you.