Carl Thore messing Trava hanglamp (* sold)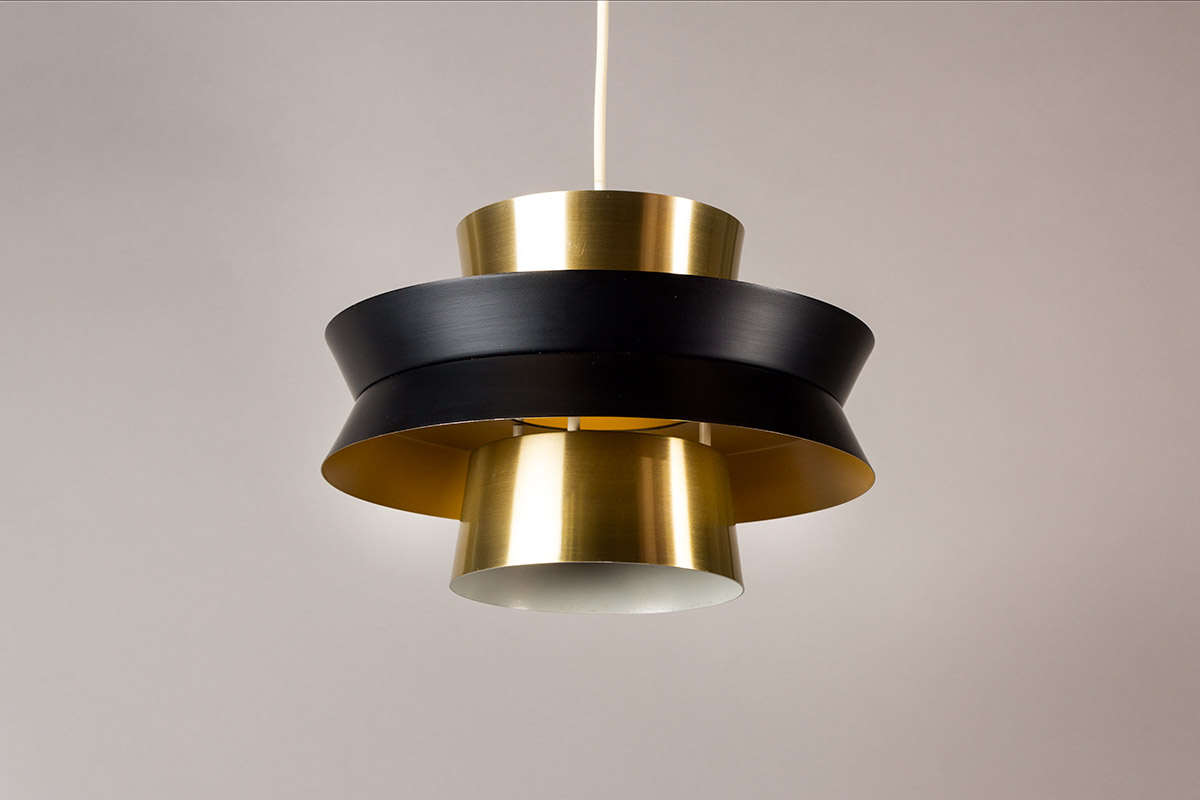 De Zweedse Carl Thore (alias Sigurd Lindkvist) ontwierp in de zestiger jaren diverse hanglampen voor Granhaga, allemaal net iets anders, toch heet de hele serie Trava. Deze variant is erg chic met z'n combinatie van messing, zwart en een okergele binnenkant en doet qua ontwerp wel wat denken aan de lampen van Jo Hammerborg. De lamp geeft door al het messing en geel mooi warm licht en is een echte eyecatcher voor bijvoorbeeld boven de eettafel.
De lamp is om door een ringetje te halen, in goede staat dus.
Afmetingen: hoogte 20 centimeter en doorsnede 30 centimeter.
De prijs van deze messing Carl Thore pendel is 350 euro.
The Swedish Carl Thore (aka Sigurd Lindkvist) designed in the sixties several pendants for Granhaga, all slightly different, however, the whole serie is called Trava. This variant is quite chic with its combination of brass, black and an ochreous interior, kind a look a like of the Jo Hammerborg lamps. A real eye-catcher for example above the dining table.
The lamp is in a very good condition, no scratches or any dents.
Dimensions: height 20 cm  and diameter 30 centimeters.
The price of this brass Carl Thore pendant is 350 euros