Vintage Cadovius wall system with sideboard (*sold)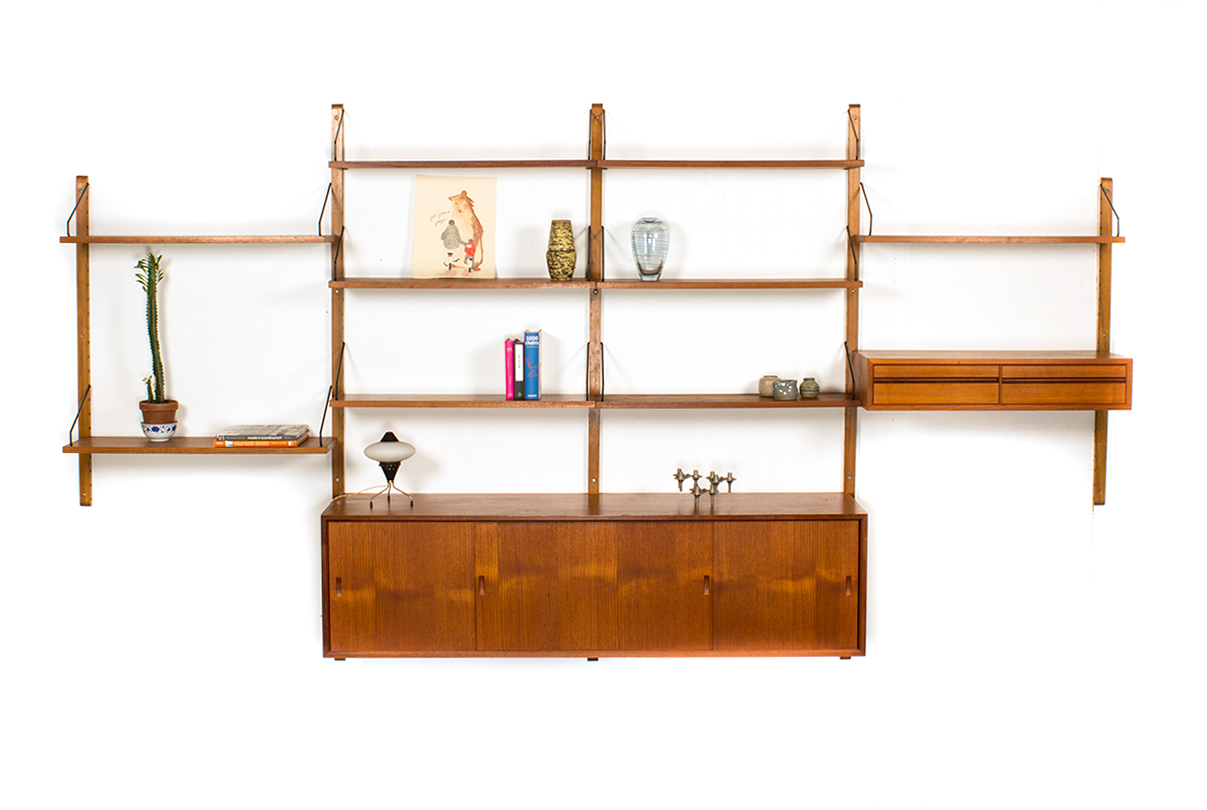 We acquired a gorgeous vintage teak Cadovius wall system from the sixties with a rare floating sideboard. In addition it has nine shelves, the system also features a characteristic little Cadovius chest of drawers for some extra inside storage. The system has been restored and looks great again.
It is in a very good and clean condition with very small signs of use (see bottom photo's).
The dimensions are: uprights: 1.05 high and 1.75 cm high; shelves: 80 cm wide, 7 shelves 20 cm deep and 2 shelves 24 deep; sideboard: 1.60 width, 38 deep and 43 high, chest of drawers: 30 deep, 16 high and 80 cm wide. The total width of the system is 320 cm.
The price of this Cadovius system is 1850 euros. To complete the Danish look we also have a rare Cadovius Flowerlamp in copper.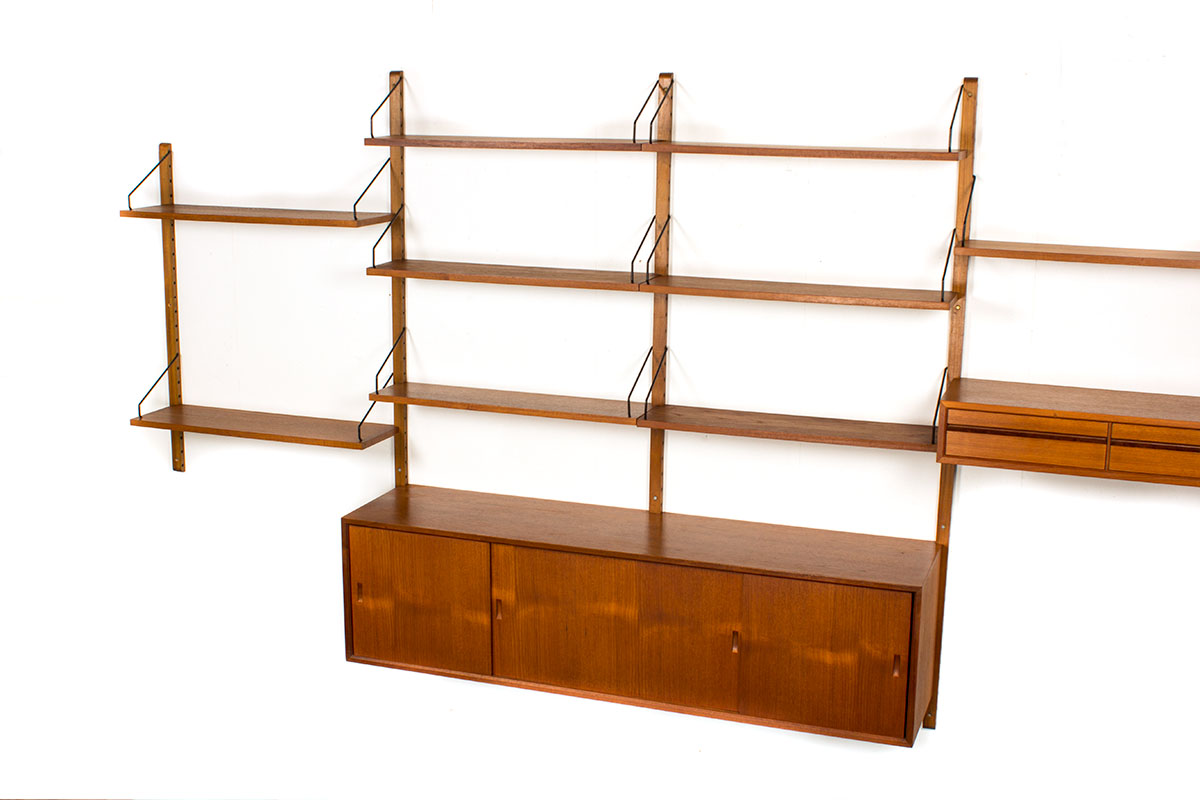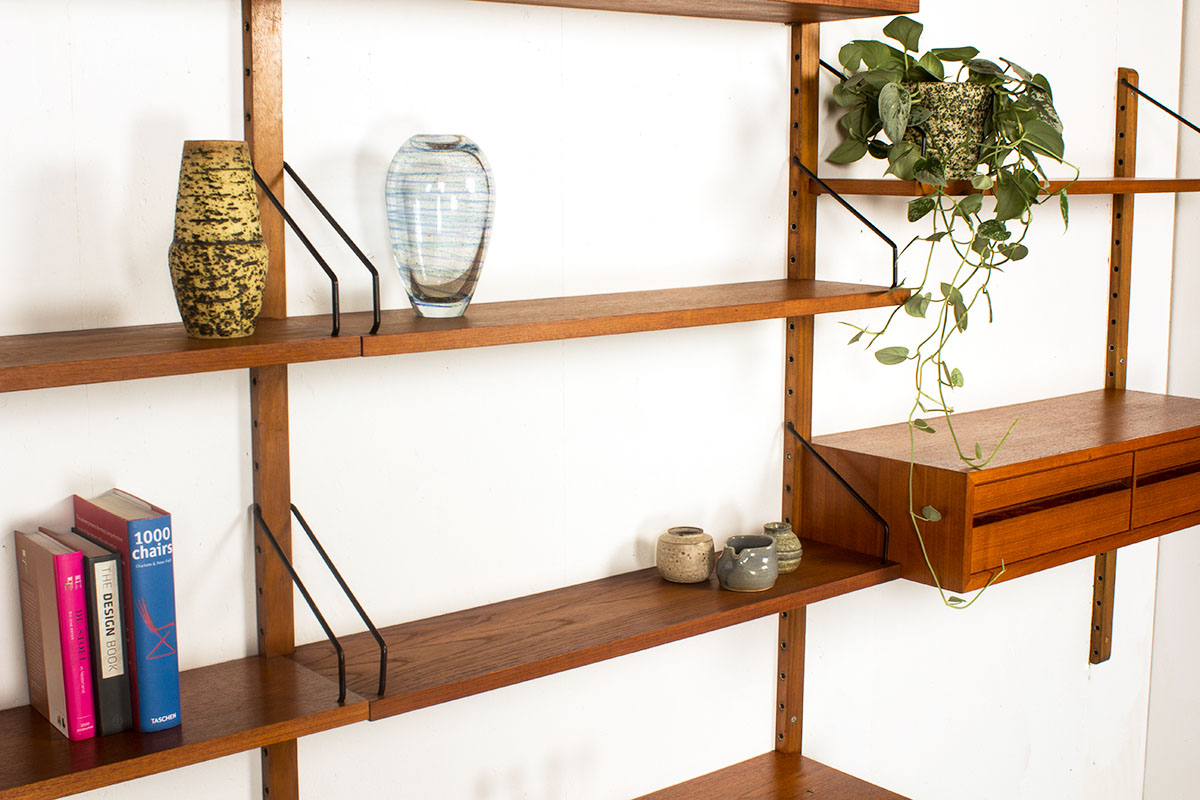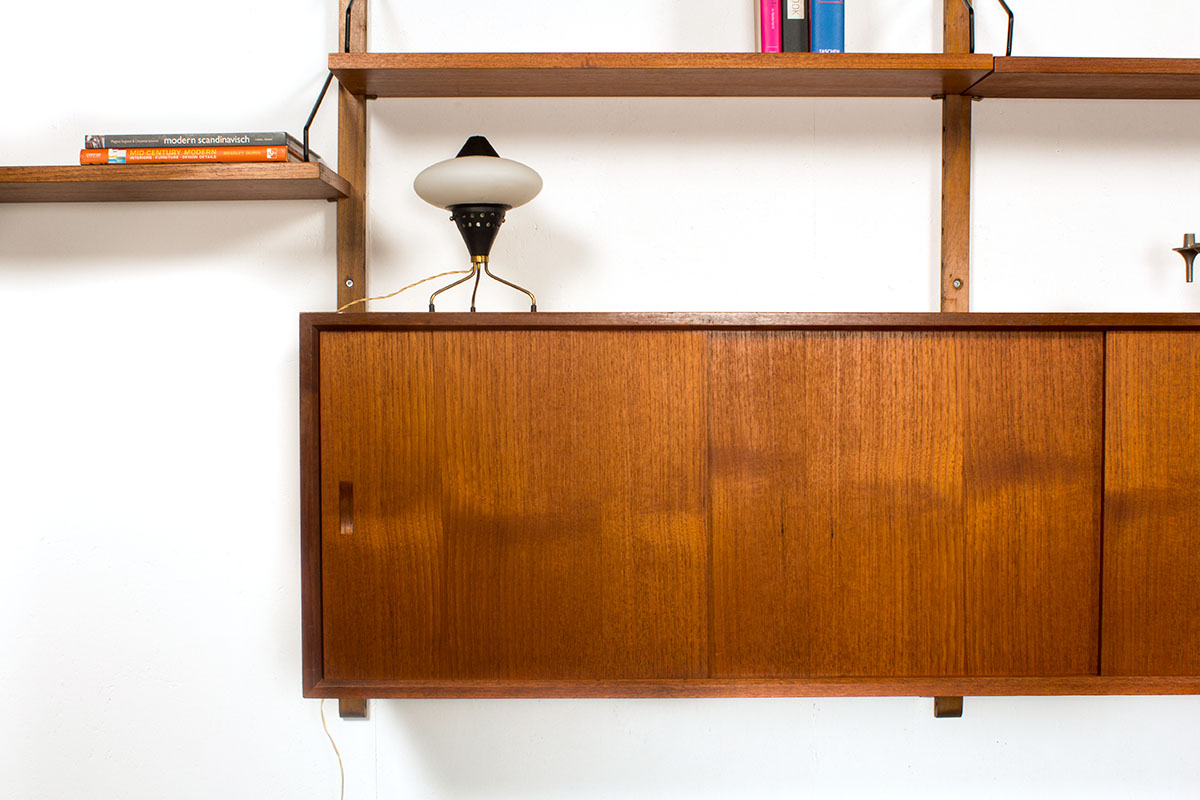 This Danish wallsystem by Poul Cadovius is brought to you by Vintage Furniture Base and Hoffman Vintage Design Collection.
Are you interested in this wallsystem fill in the contact form below and we will get back to you.