Mars pendant lamp by Max Sauze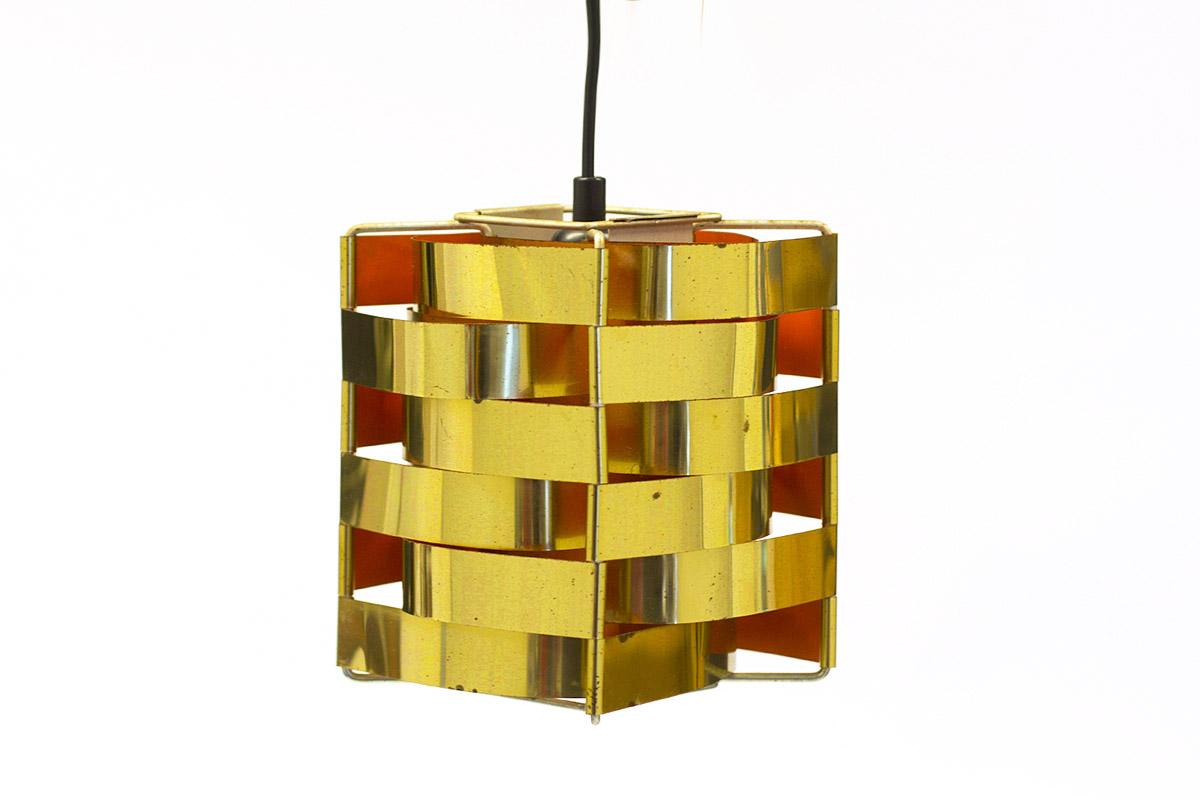 Dit is de Mars hanglamp, ontworpen in de jaren 60 of 70 door de Franse ontwerper Max Sauze. Deze vintage lamp met fraaie gevouwen vormen is uitgevoerd in messing met een oranje binnenkant wat zorgt voor een warme uitstraling. Max Sauze liet zich bij zijn ontwerpen inspireren door natuurlijke processen en structuren zoals de celverdeling van DNA.
De lamp is in goede vintage staat met hier en daar wat oxidatie. Afmetingen: hoogte 20 cm, diagonaal/diepte 20 cm.
De prijs van deze Max Sauze lamp is 245 euro.
This is the Mars pendant lamp, designed in the 60s or 70s by the French designer Max Sauze. This lamp with beautiful folded shapes is made of brass with an orange interior which ensures a warm appearance. In his designs, Max Sauze was inspired by natural processes and structures such as the cell division of DNA.
The lamp is in good vintage condition with some oxidation here and there. Dimensions: height 20 cm, diagonal / depth 20 cm.
The price of this vintage Max Sauze lamp is 245 euro.