Vintage 'ball in socket' floor lamp by Hala Zeist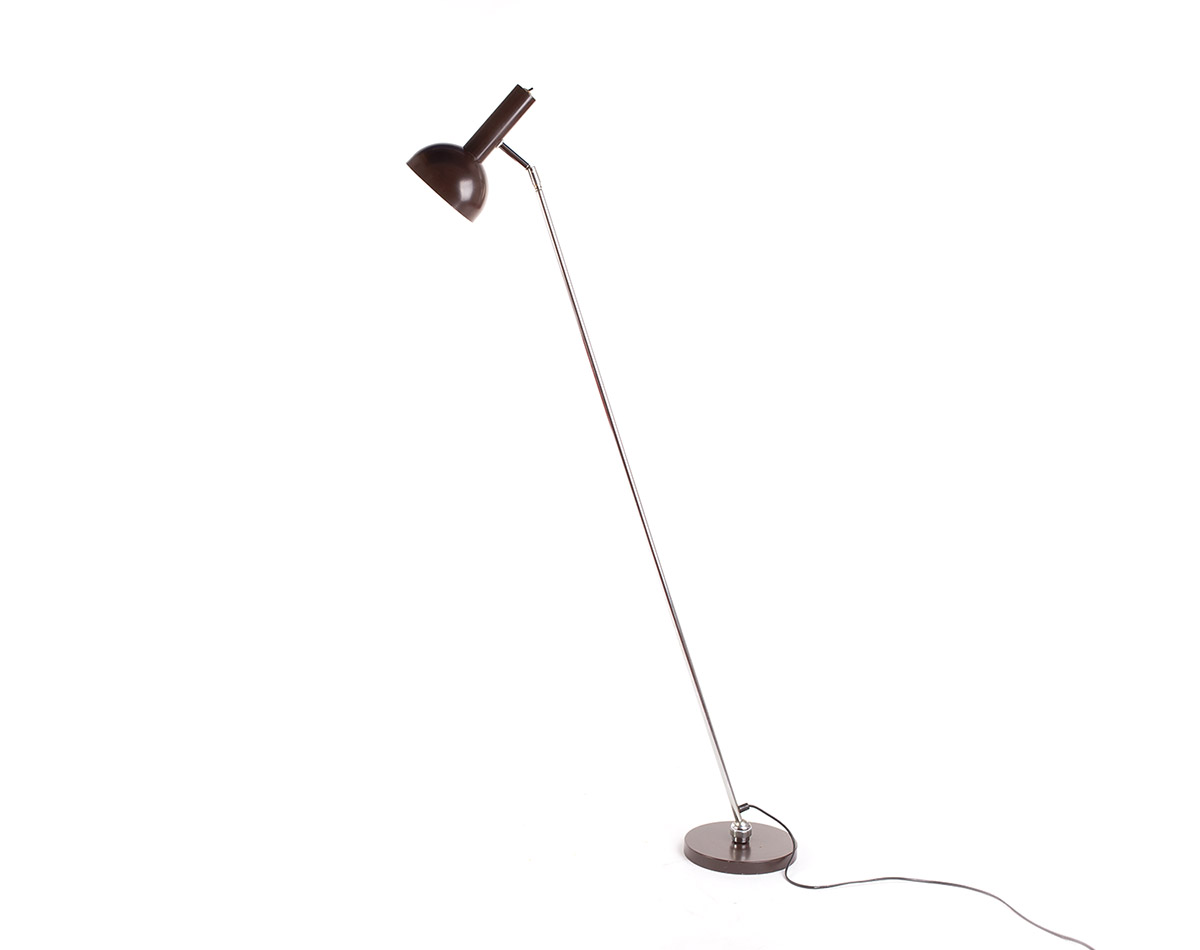 Deze stijlvolle vintage vloerlamp is ontworpen door H. Busquet en geproduceerd door Hala Zeist. Door het kogelgewricht in de voet is de lamp in vele standen naar links en rechts te bewegen voor de gewenste richting van het licht. Ook de kap is verstelbaar. De lamp heeft nog de originele donkerbruine lak. Erg leuk speels en elegant Nederlands design uit de jaren 60.
De lamp is in goede conditie met lichte sporen van gebruik, zoals een een lichte beschadiging aan lak op de kap. Afmetingen: 147 cm hoog, 25 cm diep en diameter 16 cm.
De prijs van deze Hala vloerlamp is 225 euro.
This floor lamp designed by H. Busquet and produced by Hala Zeist is nicknamed the "ball in socket" floor lamp. It is an elegant adjustable lamp which can be positioned in several positions because the end of the stem is a ball which is mounted in a socket. It has the original dark brown lacquer.
Very nice Dutch design by one of the major Dutch lamp producers. It is in a good and clean condition with minimal signs of wear, there's only one little scratch at the shade. 
Dimensions: 147 cm hoog, 25 cm diep, the shade is 16 cm in diameter. 
The price of this Hala floor lamp is 225 euro.
Are you interested in this item, fill in the contact form below and we will get back to you.