Vintage Danish Aksel Kjersgaard planter in oak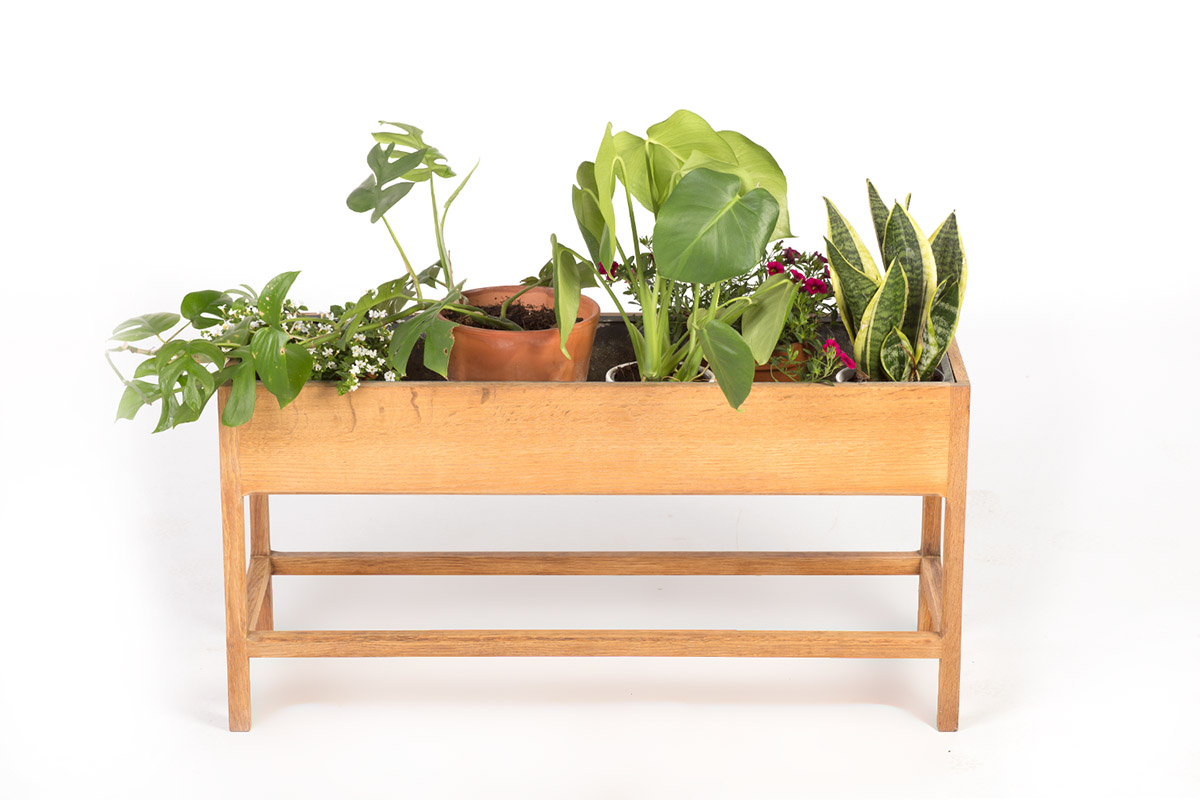 Deze charmante Deense plantenbak door Aksel Kjersgaard misstaat niet in een hedendaags interieur. Het lichte eikenhouten frame met de afgeronde randen zijn kenmerkend voor de ontwerpen van Kjersgaard. De plantenbak heeft nog de originele zinken bak waar de planten in staan. Deze is geoxideerd in de loop der tijd maar is niet lek of kapot. Het eikenhouten frame verkeert in een nette staat zonder beschadigingen of krassen een paar verkleuringen in het hout maar niets storend.
Afmetingen: 89 cm breed, 45 cm hoog en 30 cm diep.
De prijs is 395 euro.
Very charming Danish planter produced by Aksel Kjersgaard executed in light oak. This plantstand with its rounded edged and sharp lines, characteristic for the Kjersgaard designs, make it an elegant planter which can be perfectly used in a modern day interior.
The original zinc insert is still there and is oxidized over the years but in a good and watertight condition. The light oak frame is in a good and clean condition without stains or damages, some small discolorations as can be seen on the photos, but nothing disturbing.
Dimensions: 89 cm wide, 45 cm high and 30 cm deep.
The price is 395 euro.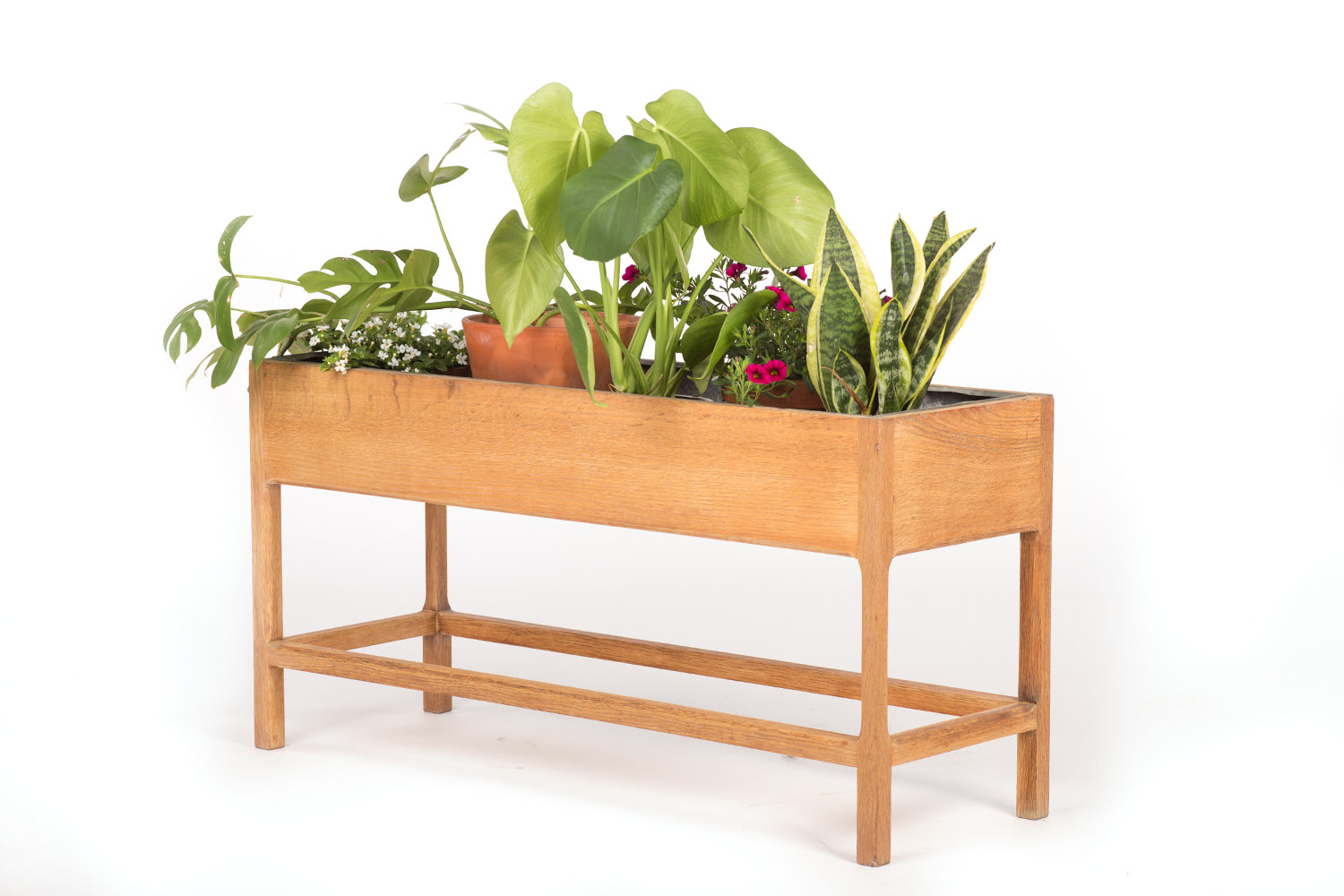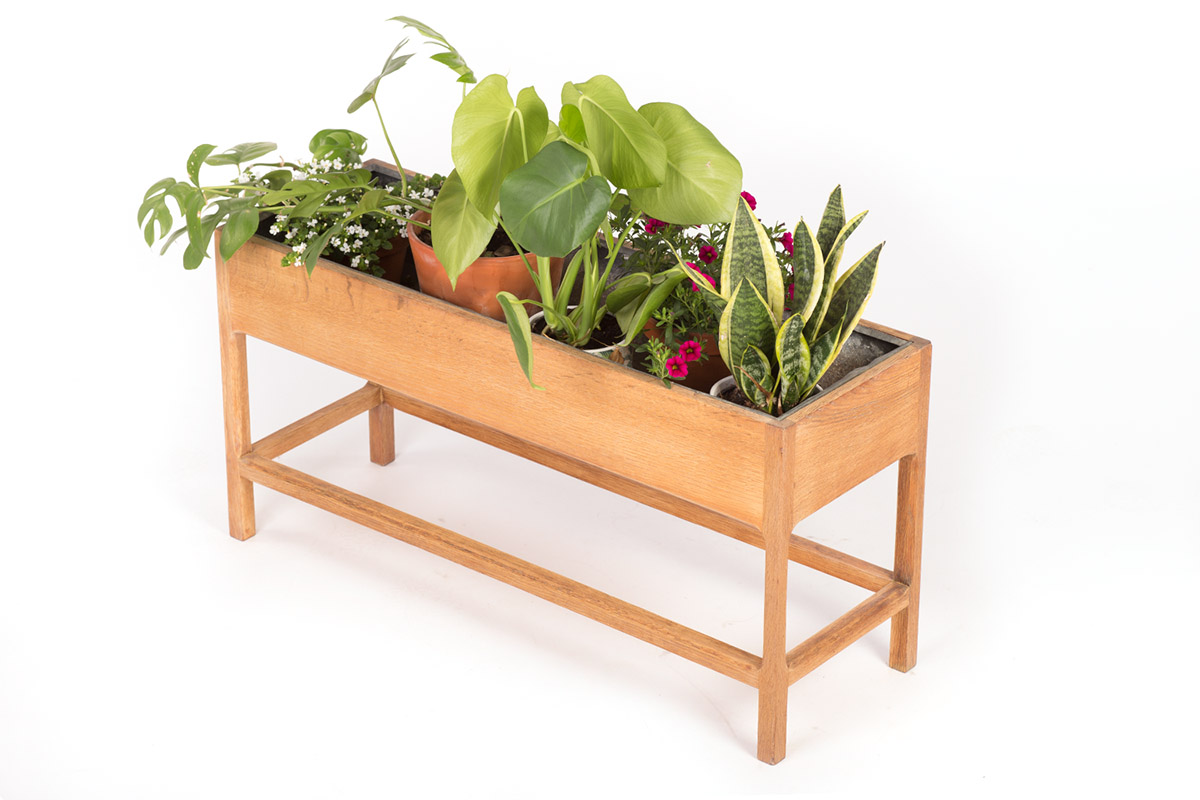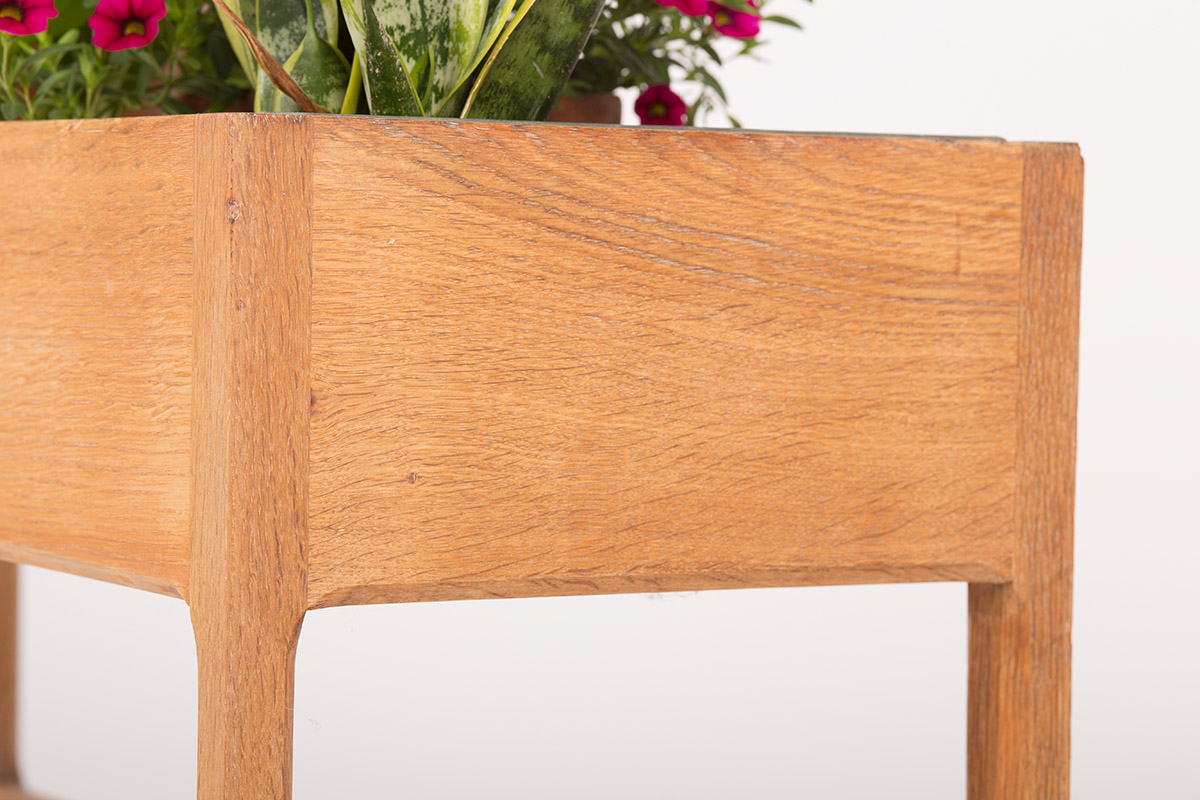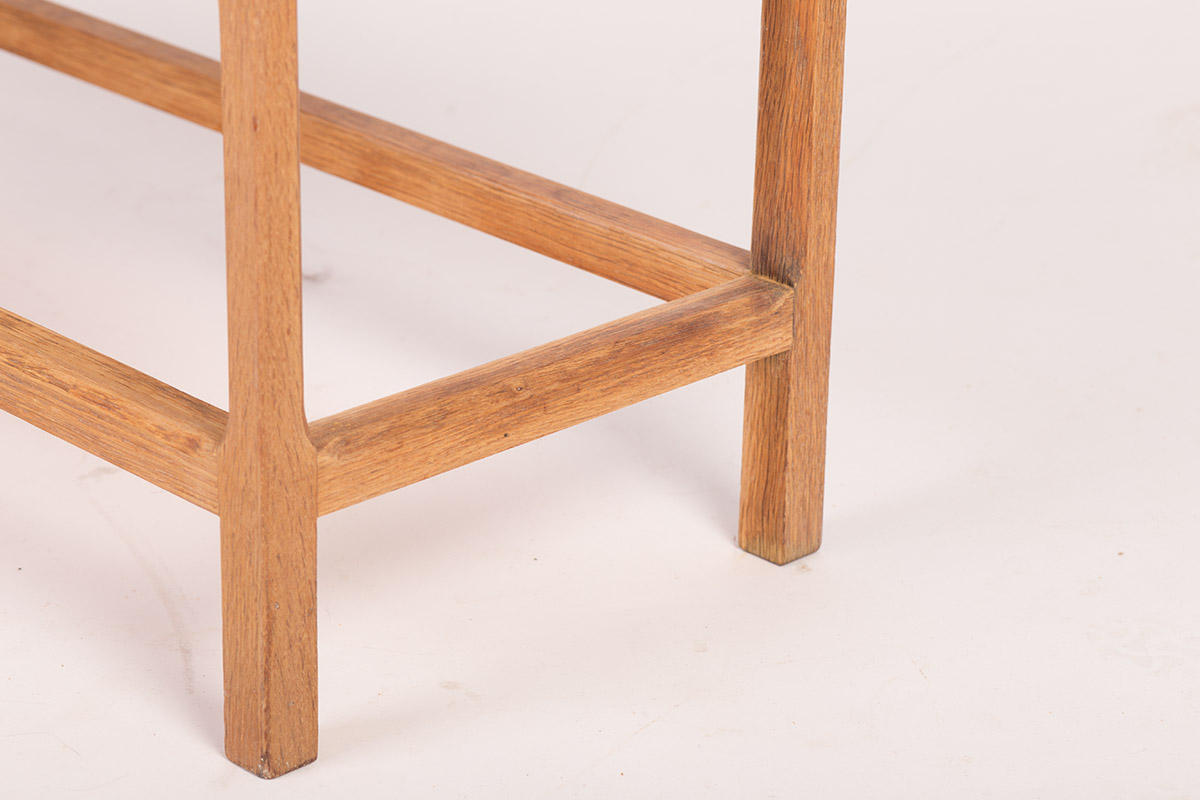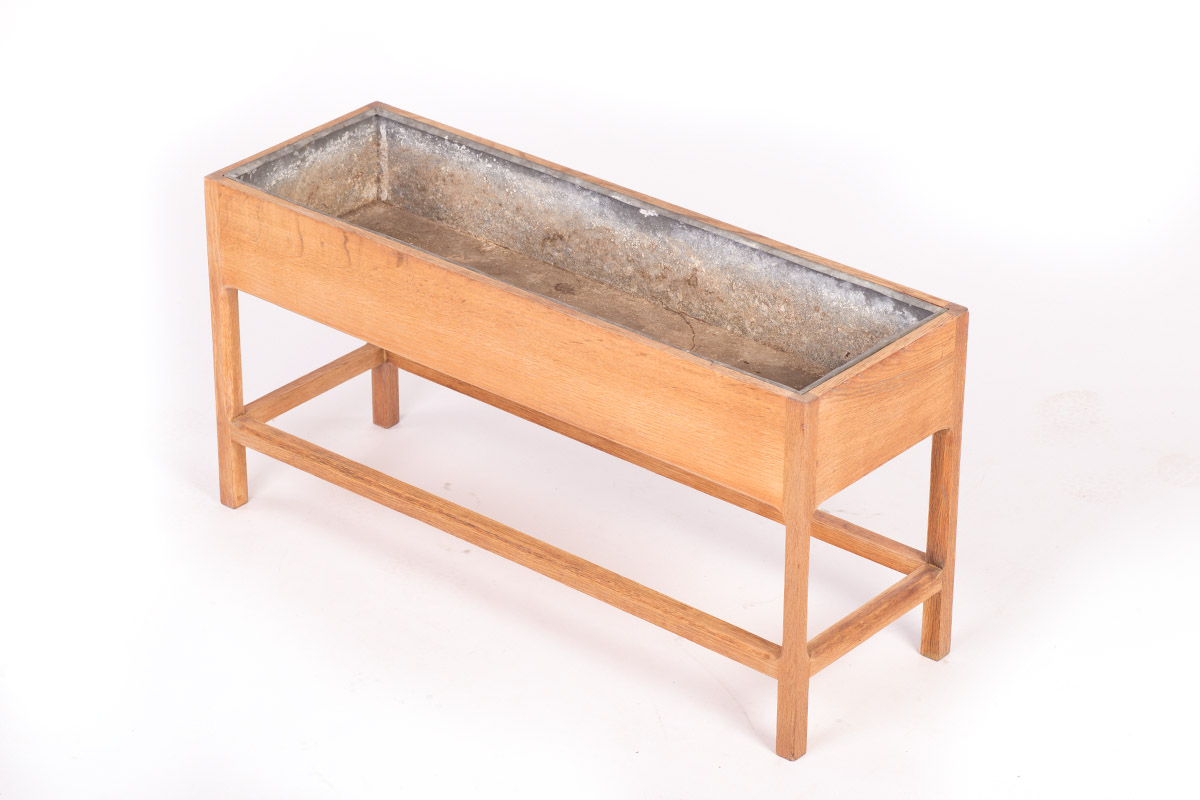 Are you interested in this item fill in the contact form below and we will get back to you.