Vintage Danish leather sofa by Georg Thams (* sold)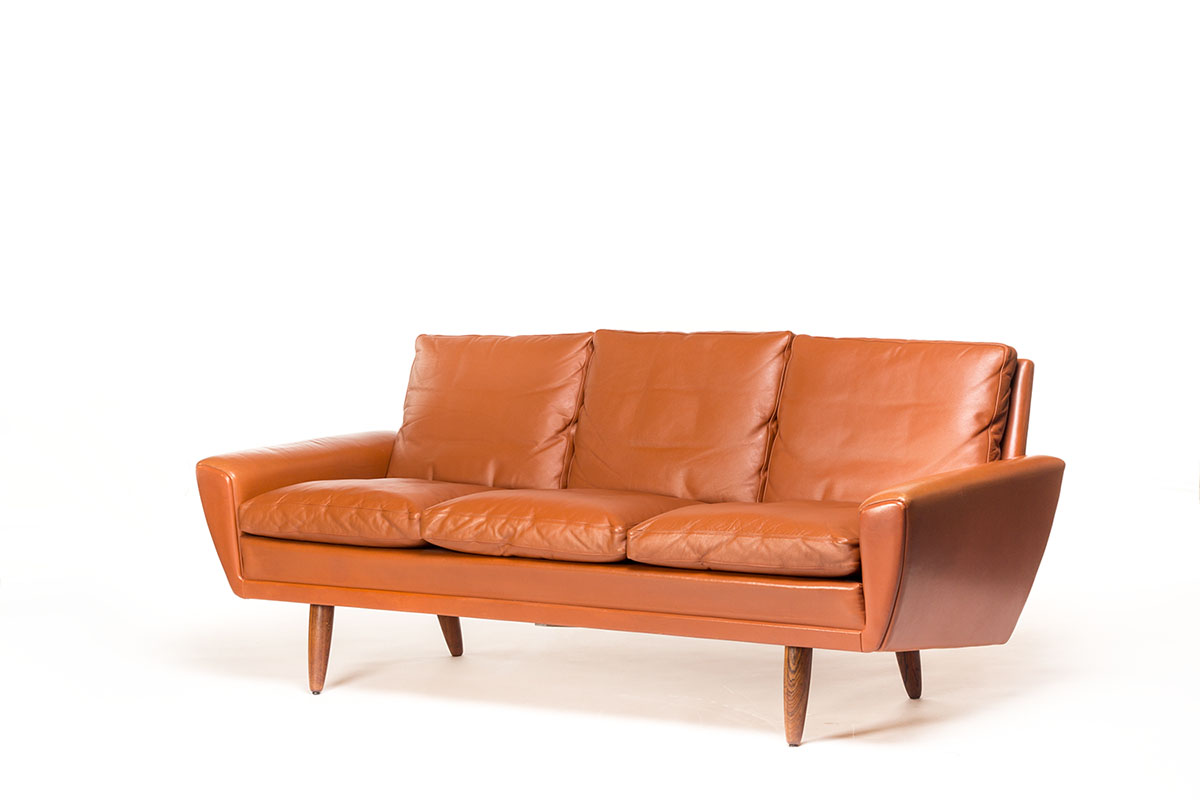 Prachtige vintage Deense "model 64" sofa ontworpen door Georg Thams voor Vejen Pølstermøbelfabrik. Deze sofa is ontworpen in 1964 (vandaar de modelnaam).
De kussens zijn gevuld met eendendons en zijn bijgevuld zodat de bank weer comfortabel zit.
Het dikke leer verkeert nog in een nette staat zonder scheurtjes of beschadigingen. De kussens zijn professioneel in originele staat hersteld, waarbij het vintage karakter van de bank goed bewaard is gebleven. De bank staat op elegant taps toelopende pootjes.
Deze driezitter in een fraaie cognac kleur kom je niet vaak tegen.
Afmetingen:
182 cm lang, 72 cm hoog en 78 cm diep.
De zithoogte is 44 cm.
Beautiful Danish "model 64" sofa designed by Georg Thams for Vejen Pølstermøbelfabrik.
The cushions are filled with duckfeather, we re-filled them for a nice comfy sitting comfort. The thick leather is in a good condition without tears or holes. The cushions where professionally restored, while the vintage character of the sofa was maintained.
The sofa sits on nice tapered wooden legs.
You don't see sofas like this often, in a nice cognac tan colored leather.
Dimensions:
182 cm long, 72 cm high en 78 cm deep.
The seat height is 44 cm.