Vintage Danish patinated copper exterior lamp (*sold)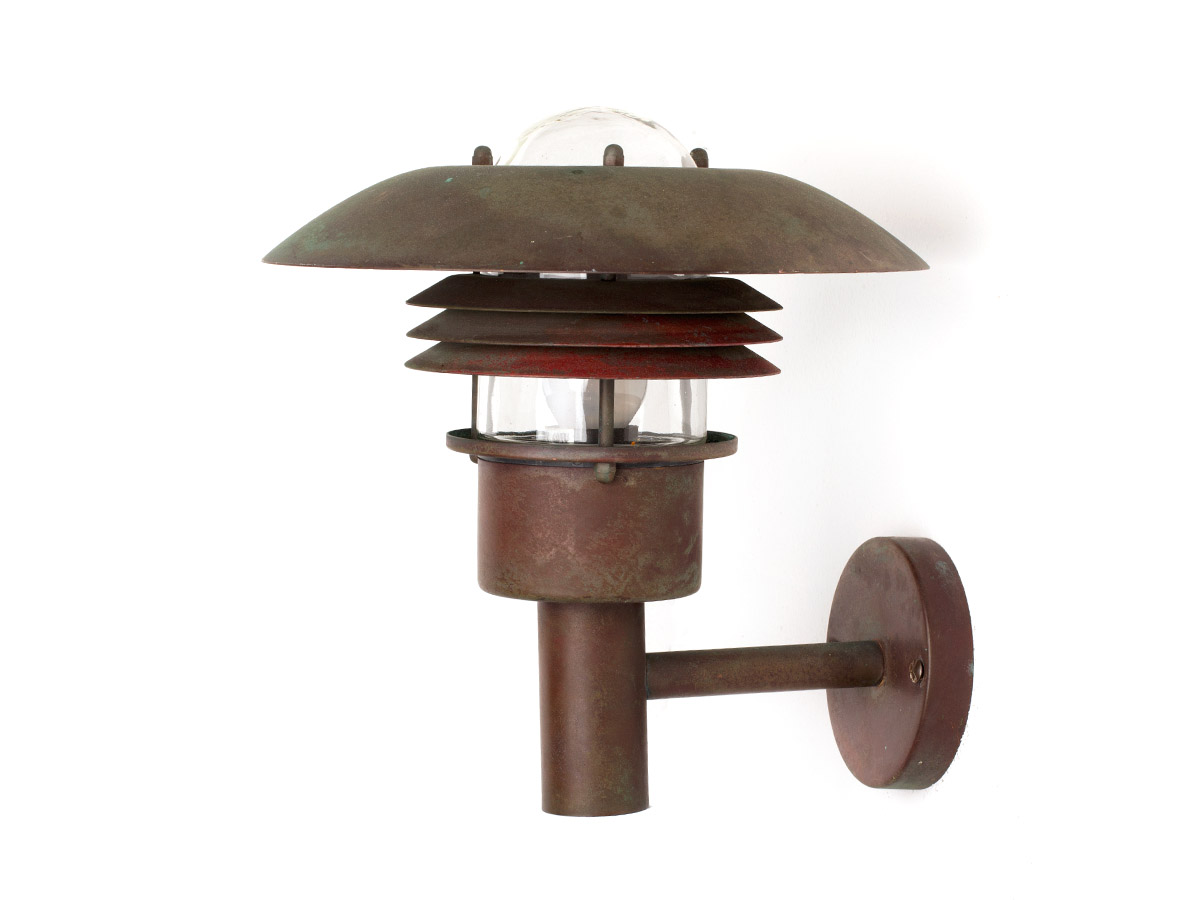 Beautiful Danish exterior wall lamp with solid copper patinated shades and a glass dome to protect the lightbulb against the elements. The design of this lamp was clearly inspired by the PH 4 5/3 lamp designed by Poul Henningsen.
The lamp is in a good and working condition, the copper has been nicely patinated over the years and the glass has been cleaned and is free of cracks or damages. A pear lamp with a motion sensor can optionally be screwed in, so that the lamp switches on when there is movement.
Dimensions: 28 cm in diameter, 35 cm high, 30 cm deep.
SOLD
Fraaie Deense buitenlamp uitgevoerd met massief koperen schalen die in de loop van de jaren een mooi patina hebben gekregen. Deze lamp is duidelijk geïnspireerd op de PH 4 5/3 lamp ontworpen door Poul Henningsen. 
De lamp is in goede werkende staat, het koper is door de jaren heen mooi gepatineerd. Het glas waar het peertje onder huist is schoongemaakt en zonder barsten of beschadigingen. Er kan eventueel een peer lamp met bewegingssensor ingedraaid worden, zodat de lamp aanspringt bij beweging.
Afmetingen: 28 cm diameter, 35 cm hoog, 30 cm diep.
VERKOCHT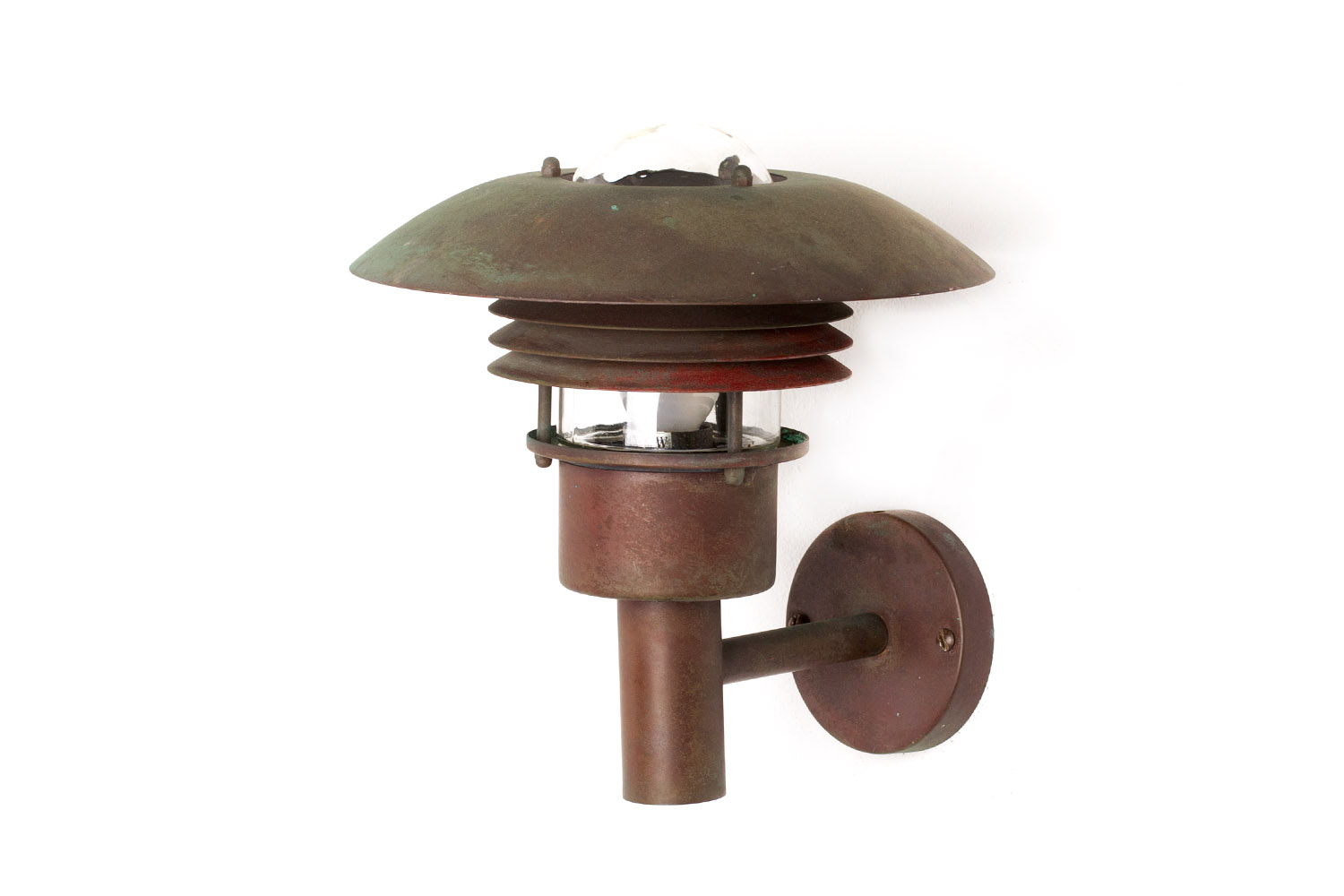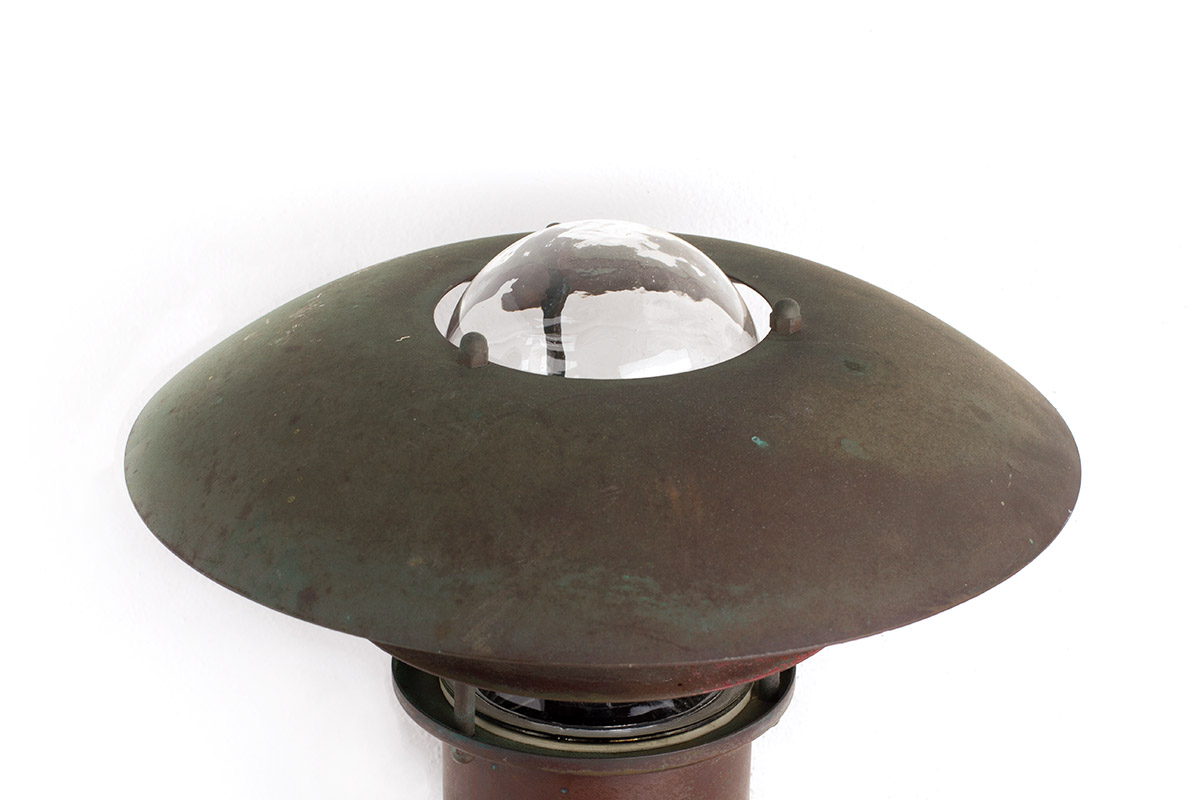 Interested? fill in the contact form below and we will get back to you.