Vintage Danish Form-Light patinated copper exterior lamp (*sold)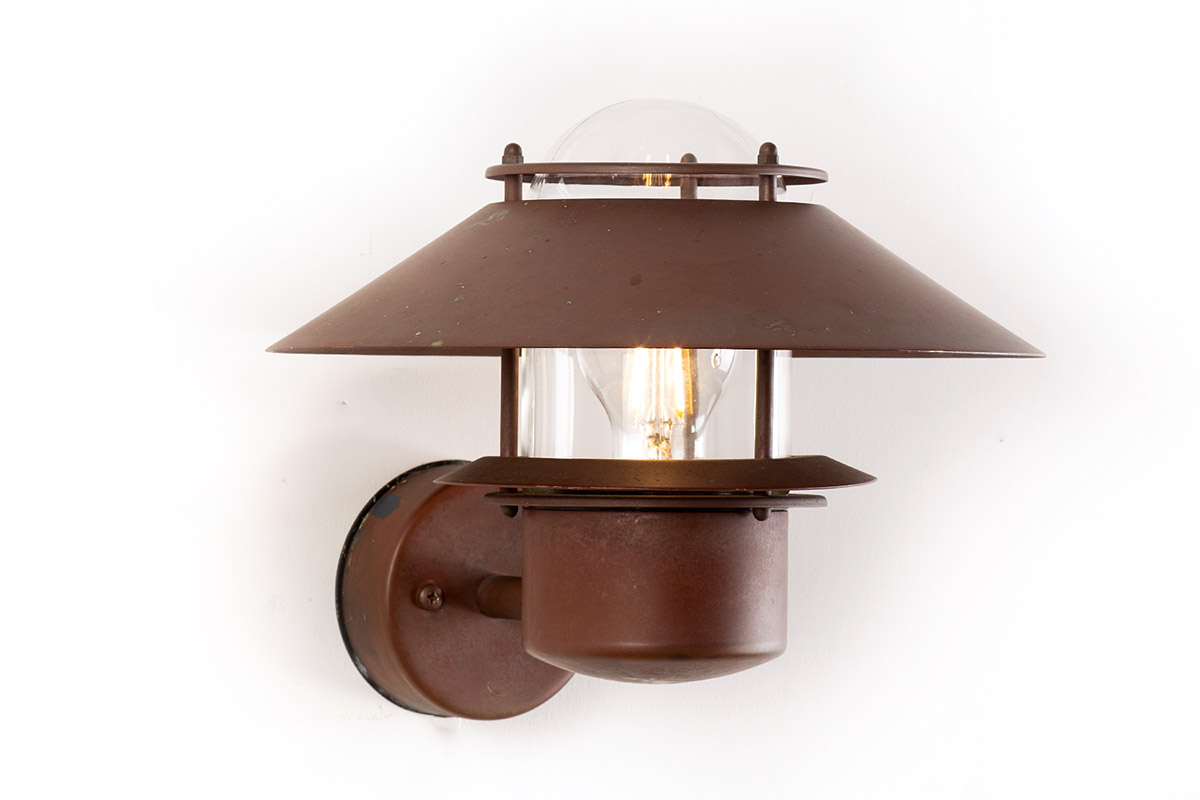 Fraaie Deense buitenlamp uitgevoerd met massief koperen schalen die in de loop van de jaren een mooi patina hebben gekregen. Dit kwalitatief goed gemaakte exemplaar komt uit de jaren 80 en werd geproduceerd door Form Light.
Een schaal is een klein beetje scheef maar als hij hangt is dat niet storend, het glas waar het peertje onder huist is schoongemaakt en zonder barsten of beschadigingen. De lamp is waterdicht.
Afmetingen: 26 cm diameter, 20 cm hoog, 29 cm diep.
Verkocht
Beautiful Danish exterior wall lamp with solid copper patinated shades and a glass dome to protect the lightbulb against the elements. The lamp we have for sale was produced in the 80's by Form Light. One shade is slightly bent but not in a disturbing way, the glass has been cleaned and is free of cracks or damages. This lamp is waterproof.
Dimensions: 26 cm in diameter, 20 cm high, 29 cm deep.
SOLD
Interested? fill in the contact form below and we will get back to you.