Vintage rosewood sideboard by Carlo Jensen for Hundevad (*sold)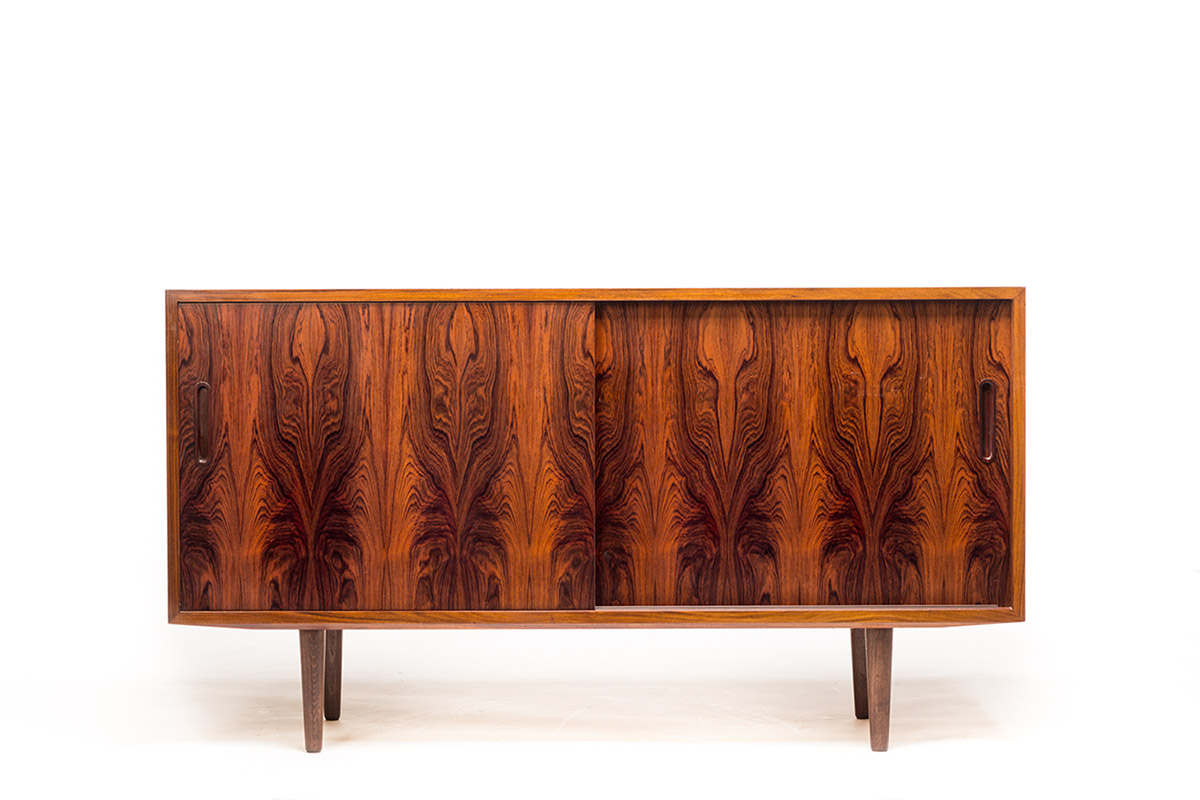 Dit fraaie palissander dressoir werd in de jaren zestig ontworpen door Carlo Jensen voor Poul Hundevad Denmark. Het is een strak ontwerp met bijzondere details zoals de prachtige tekening in het fineer, massieve greepjes, taps toelopende pootjes en achter de schuifdeuren een lade en 3 in hoogte verstelbare planken.
Het dressoir verkeert in een super nette staat met minimale sporen van gebruik.
Op de foto's is het dressoir een fractie lichter dan in het echt.
Afmetingen:
138 cm breed, 43 cm diep en 74 cm hoog.
Sold.
Beautiful Danish sideboard designed in the sixties by Carlo Jensen for Poul Hundevad. This elegant and sleek sideboard features very nice grain patterns in the rosewood veneer, solid door pulls, tapered legs and behind the sliding doors there are 3 adjustable shelves and a drawer.
Its in a very very good and clean condition with minimal signs of wear.
The sideboard is a little bit darker in real live, the photos are a little bit to bright.
Dimensions:
138 cm wide, 43 cm deep and 74 cm high.
Sold