Vintage Danish rosewood sideboard by Skovby Møbler (* sold)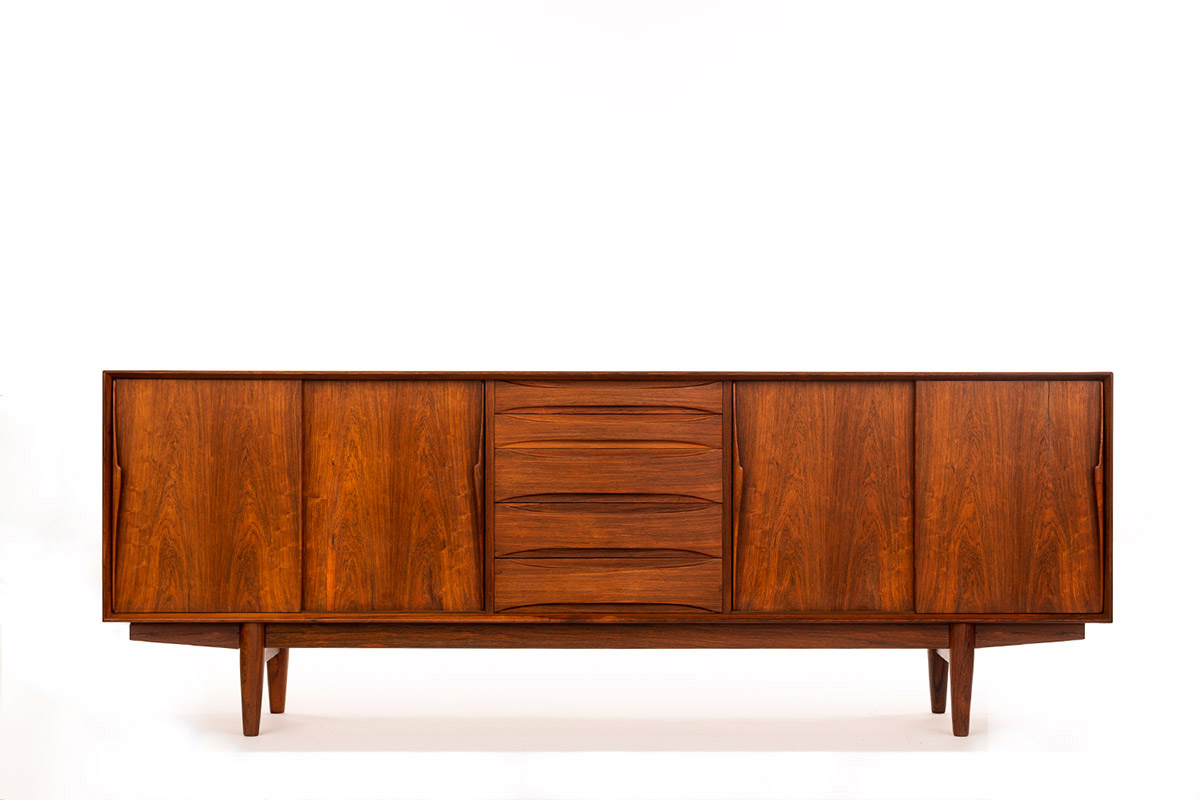 Prachtig groot Deens dressoir uitgevoerd in palissander en geproduceerd door Skovby Møbler in de jaren zestig van de vorige eeuw. Dit bijzondere meubelstuk met zijn elegant vormgegeven massief palissander houten handgrepen, "bow-tie" lades en massief onderstel is een lust voor het oog. Achter de schuifdeuren zitten aan beide zijden 2 planken (tevens uitgevoerd in palissander) De twee bovenste lades zijn wat minder hoog dan de lades er onder en zijn alle uitgevoerd met zwaluwstaartverbindingen. De vormgeving van de lades heeft veel weg van de ontwerpen van Arne Vodder, online wordt dit dressoir toegeschreven aan deze bekende Deense ontwerper maar daar hebben we geen documentatie over kunnen vinden. Het dressoir is omlijnd met massieve palissander
houten randen. Op enkele zeer lichte gebruikssporen na verkeert dit dressoir in een zeer nette staat.
Afmetingen: 220 cm breed, 47 cm diep en 80 cm hoog.
VERKOCHT
Beautiful large Danish sideboard executed in rosewood and produced by Skovby Møbler in the sixties of the last century. This sideboard with its elegantly designed solid rosewood handles, "bow-tie" drawers and solid base is a feast for the eyes. Behind the sliding doors are 2 shelves on both sides (also made of rosewood). The two top drawers are a bit less high than the drawers below and are all fitted with dovetail joints. The design of the drawers is very similar to the designs of Arne Vodder, online this sideboard is attributed to this well-known Danish designer, but we could not find any documentation about this. The sideboard is outlined with solid rosewood wooden edges. Except for a few very light signs of use, this sideboard is in very good and clean condition.
Dimensions: 220 cm wide, 47 cm deep, 80 cm wide
SOLD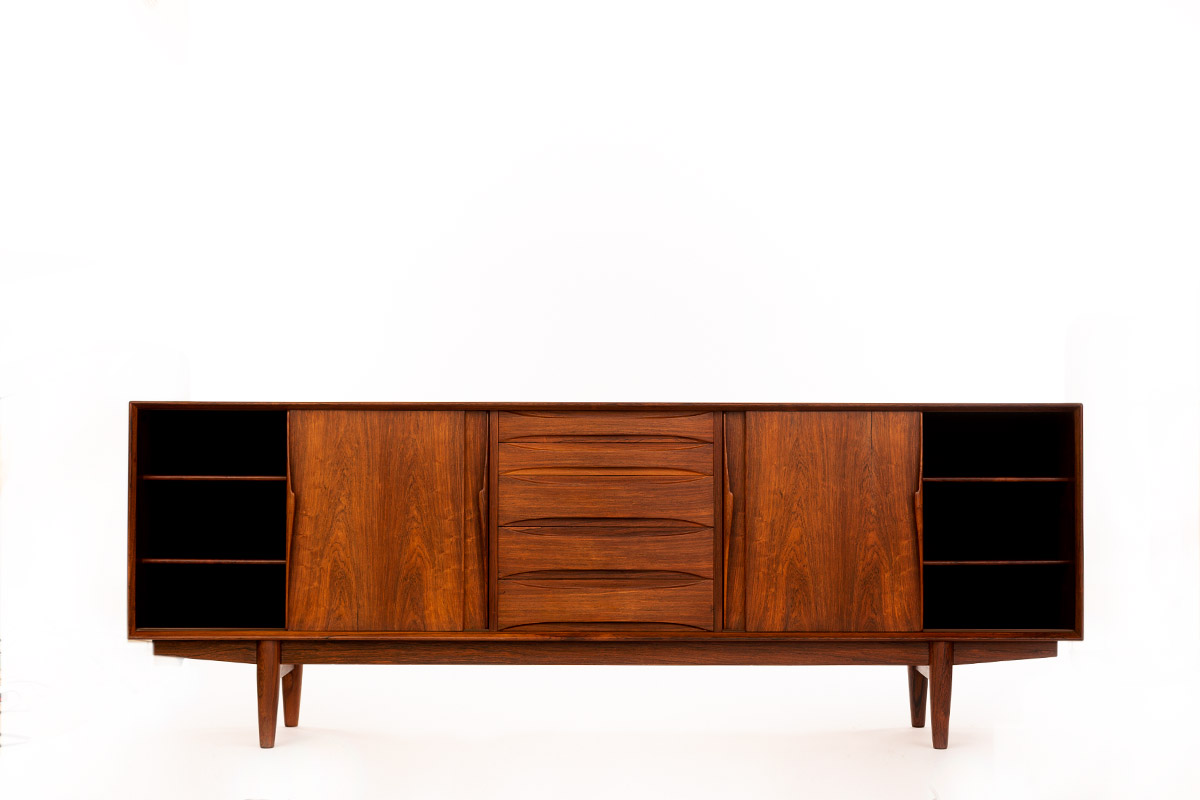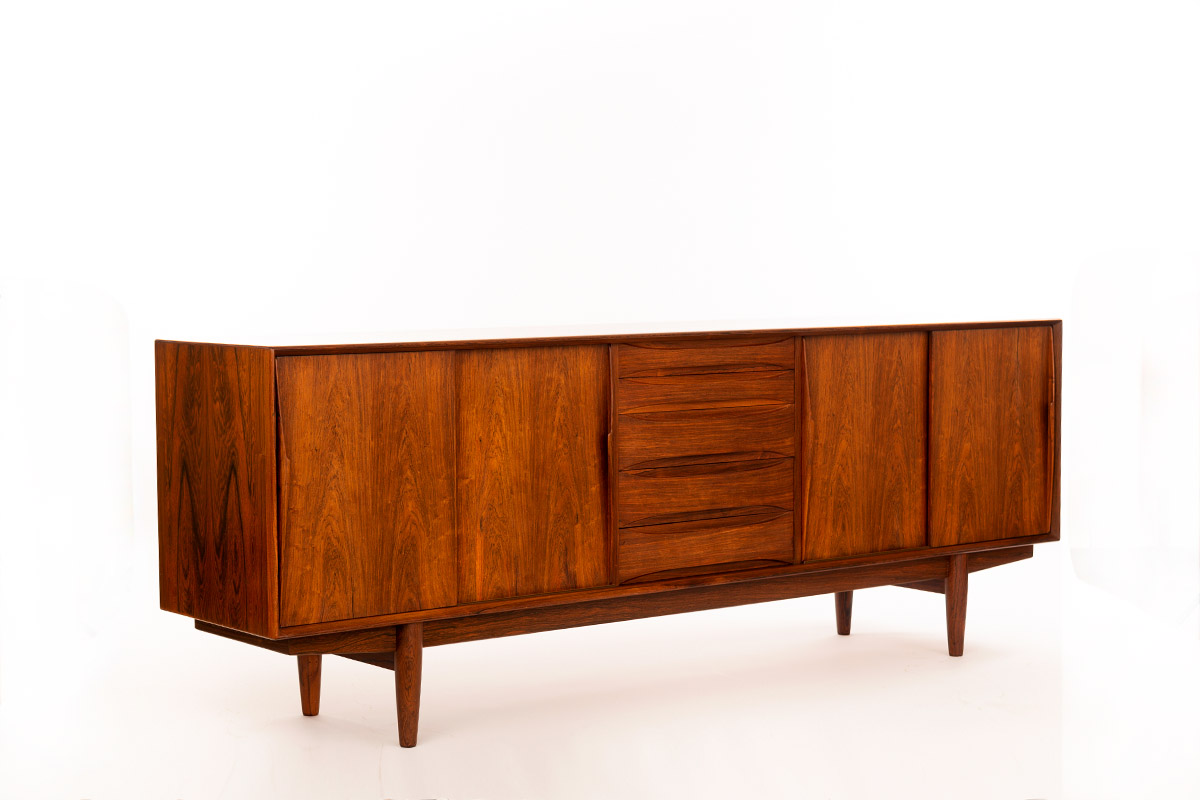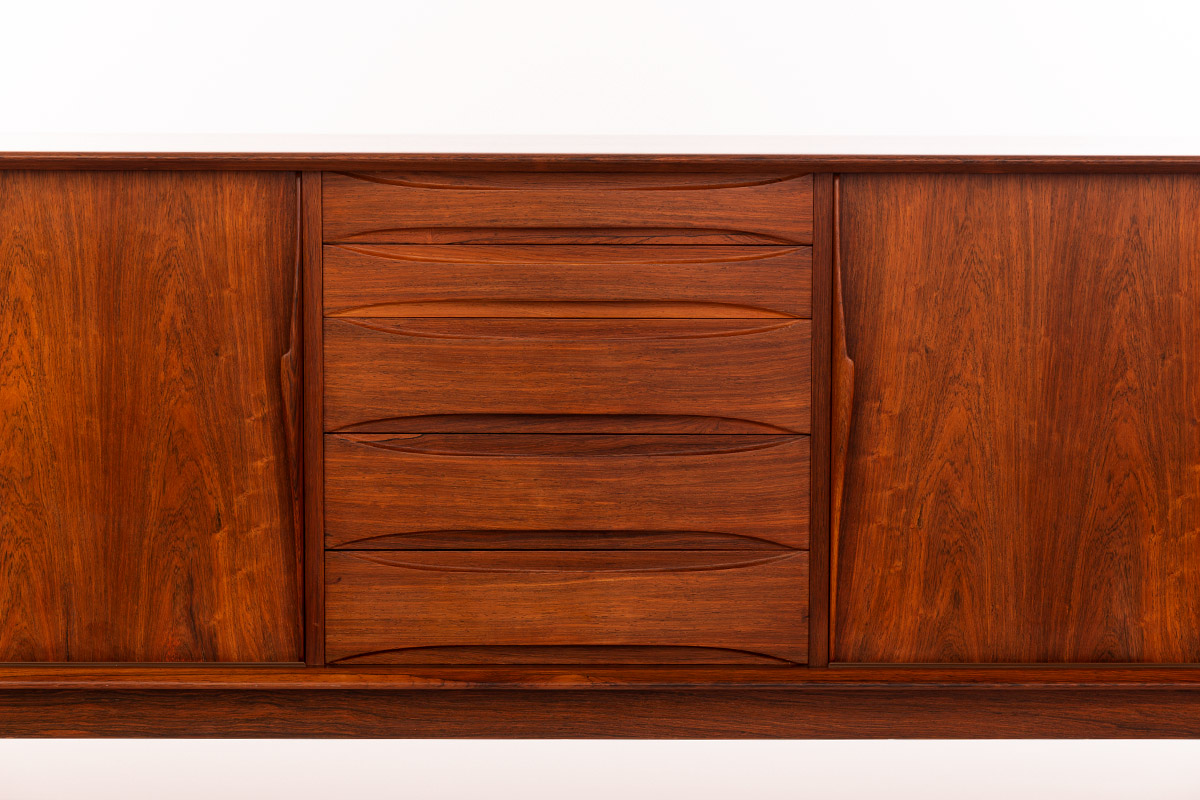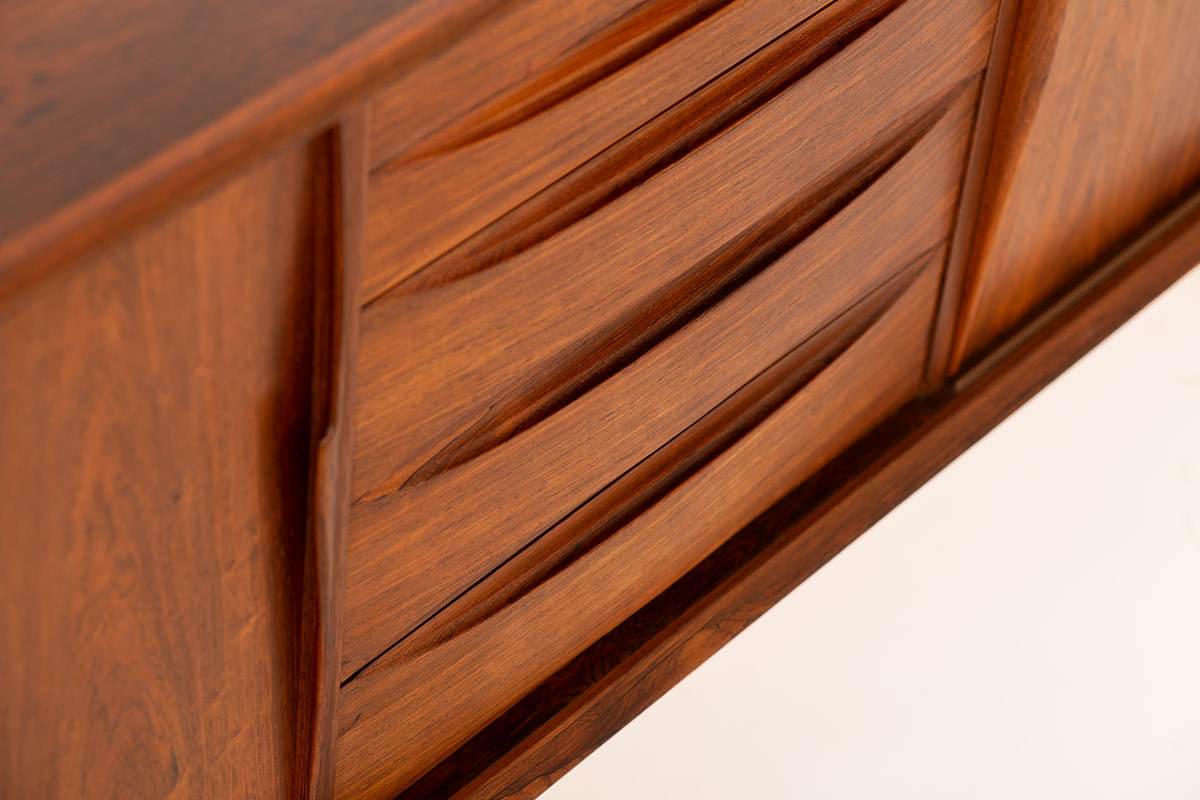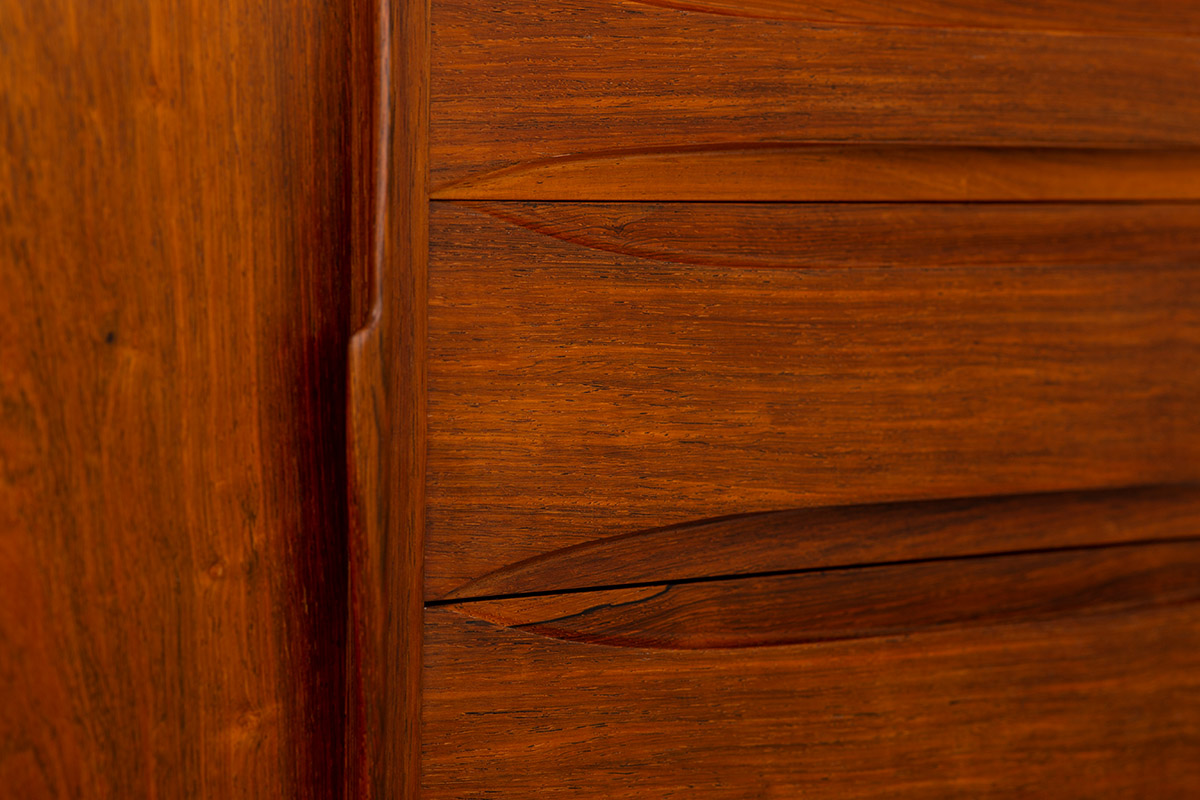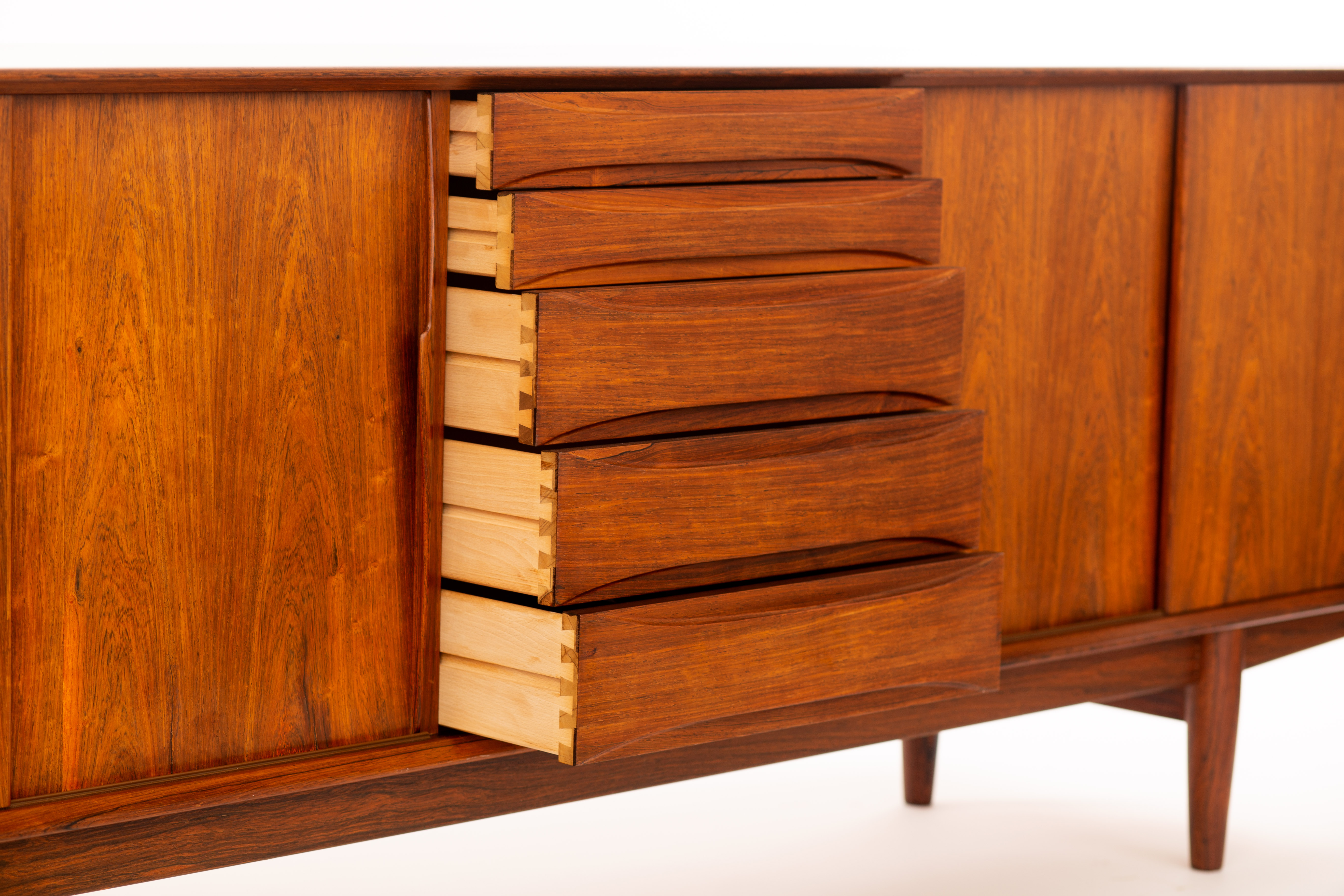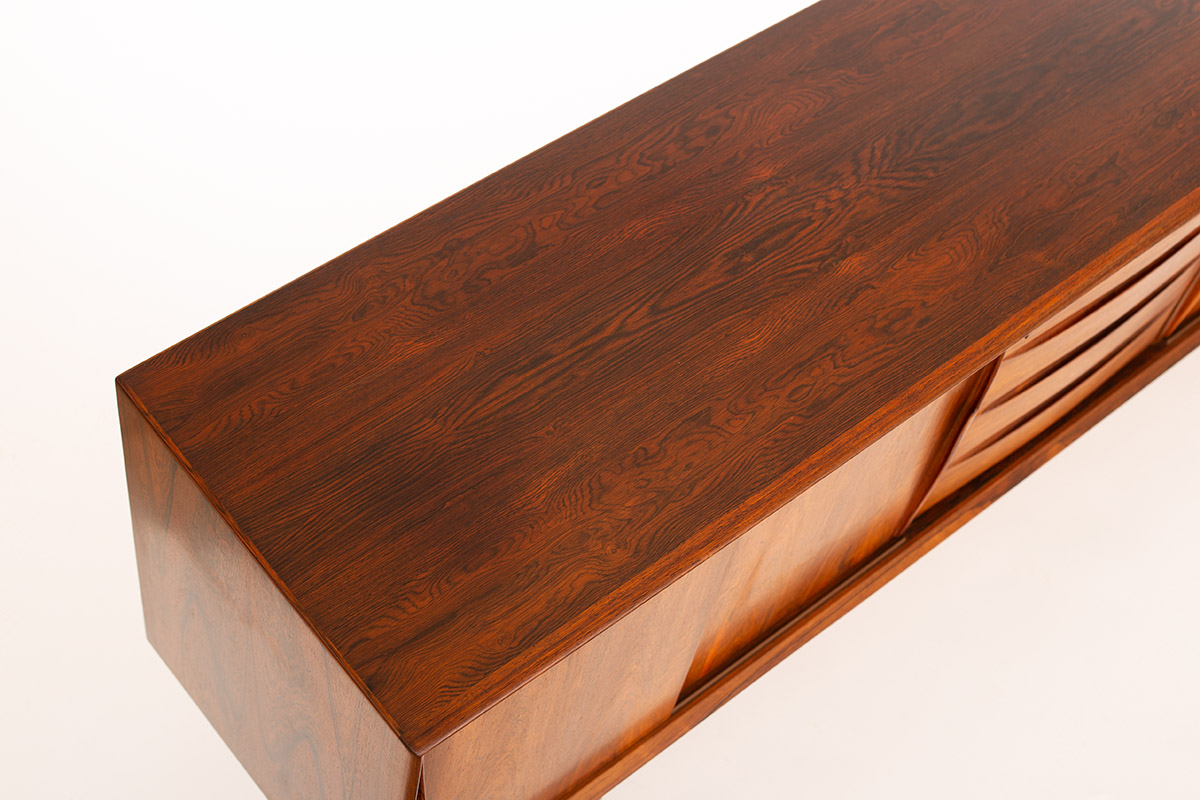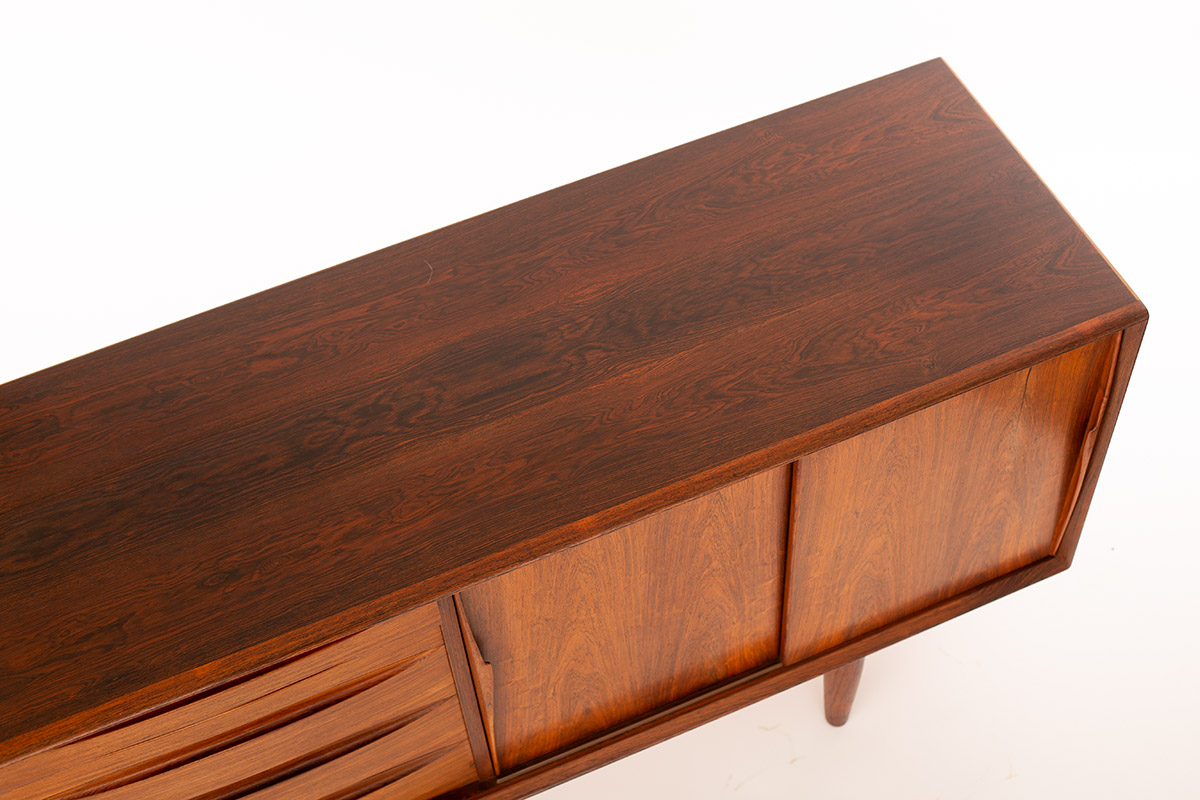 Interested? fill in the contact form below and we will get back to you.