Vintage Danish wall unit by Poul Cadovius in teak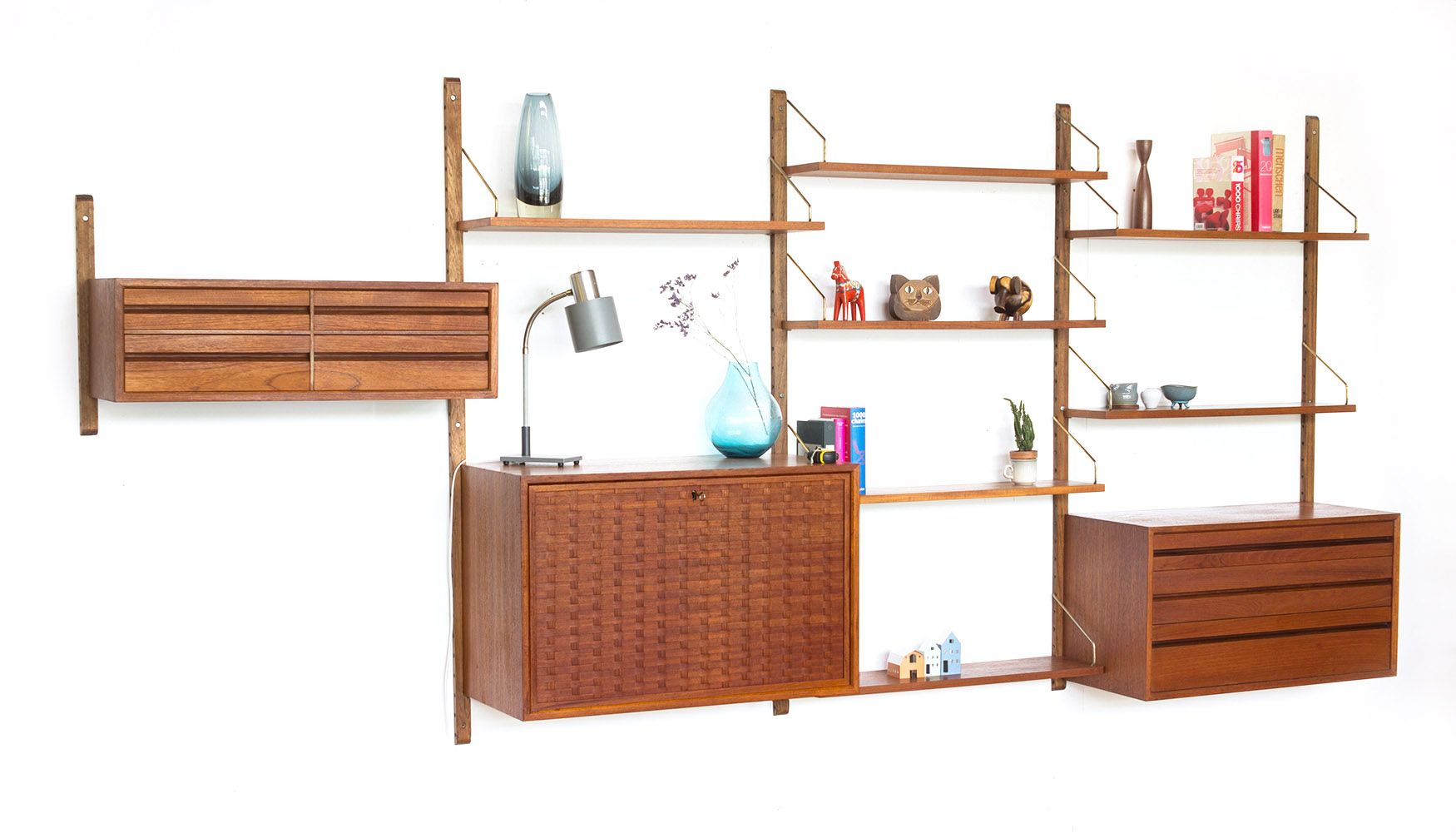 Fraai Deens wandsysteem ontworpen door Poul Cadovius voor Royal System. Lekker veel opbergruimte in de kasten, en de kast met de gevlochten deur kun je eventueel gebruiken als secretaire.
Dit wandmeubel komt uit Denemarken en heeft messing plankdragers en de gevlochten kast die je in Nederland weinig ziet maar wel erg mooi is.
Daarnaast is er een ladenlok met drie laden en een kleiner ladenblok met 4 laden.
Het systeem verkeert in een nette vintage staat met lichte sporen van gebruik passend bij de leeftijd.
De wandlatten zijn 150 cm hoog en 1 kleinere van 50 cm hoog. Er zijn planken van 20 cm diep en planken van 24 cm diep. De totale breedte is ongeveer 320 cm. Je zou er voor kunnen kiezen om het kleine wandlatje weg te laten en het ladenblok ergens anders in het systeem op te hangen.
Sold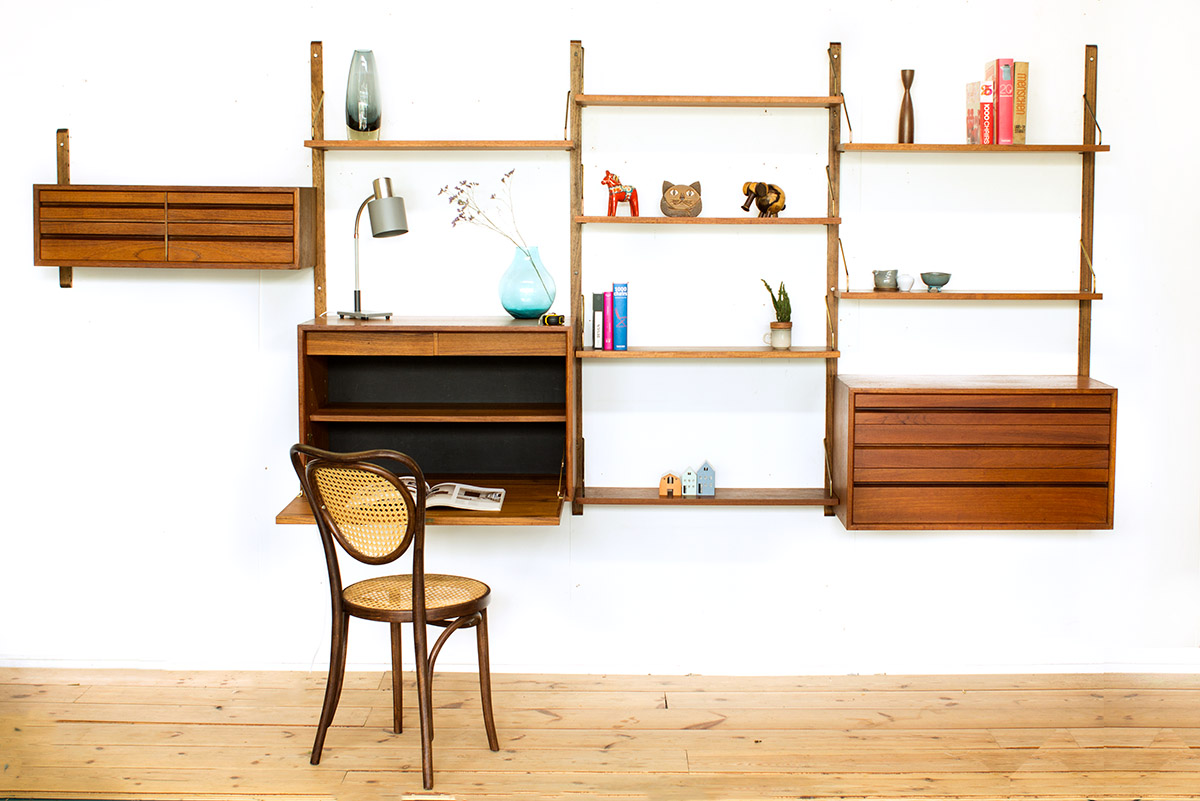 Interested? fill in the contact form below and we will get back to you.