Vintage freestanding Danish rosewood desk (sold)

Mid century modern freestanding Danish rosewood desk with beautiful grain-patterns, elegant drawers and room to display books or accessories on the back of the desk. This desk was produced in the 1960's in Denmark, we can't find the designer but it is very well made with solid edges, recessed drawer-pulls and the matching veneer on the drawers and the sides make it really stand out.
It is in an excellent condition with minimal signs of use. The top has been refinished and there are no stains or discolorations. There is a small repair on the top (see detailed image) which is visible but not disturbing and matching its age. There are 2 working keys for the top drawers of the drawer sections on both sides.
Dimensions: 155 cm wide, 72 cm deep and 72,5 cm high.
Sold
Prachtig palissander vrijstaand Deens bureau. Dit bureau heeft fraaie verdiepte greepjes, het fineer loopt mooi door over de lades en is "bookmatched" aan de zijkanten. Het bureau verkeert in een zeer nette staat met minimale sporen van gebruik. Het blad is opnieuw afgewerkt en is weer helemaal netjes. Er zat een kleine beschadiging in het blad, dit is opgevuld en is niet storend bij gebruik (zie detail foto). De twee bovenste lades aan beide zijdes kunnen op slot met de bijgeleverde sleutels.
Afmetingen: 155 cm breed, 72 cm diep en 72,5 cm hoog.
Verkocht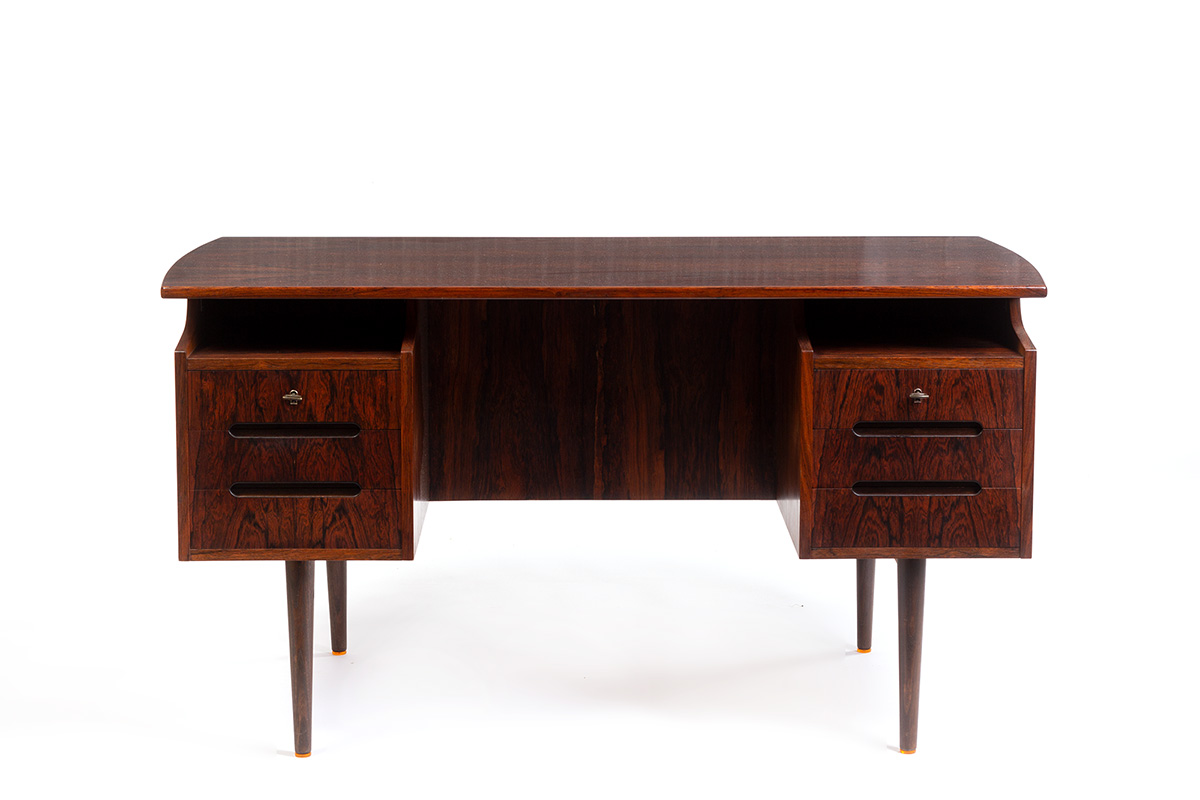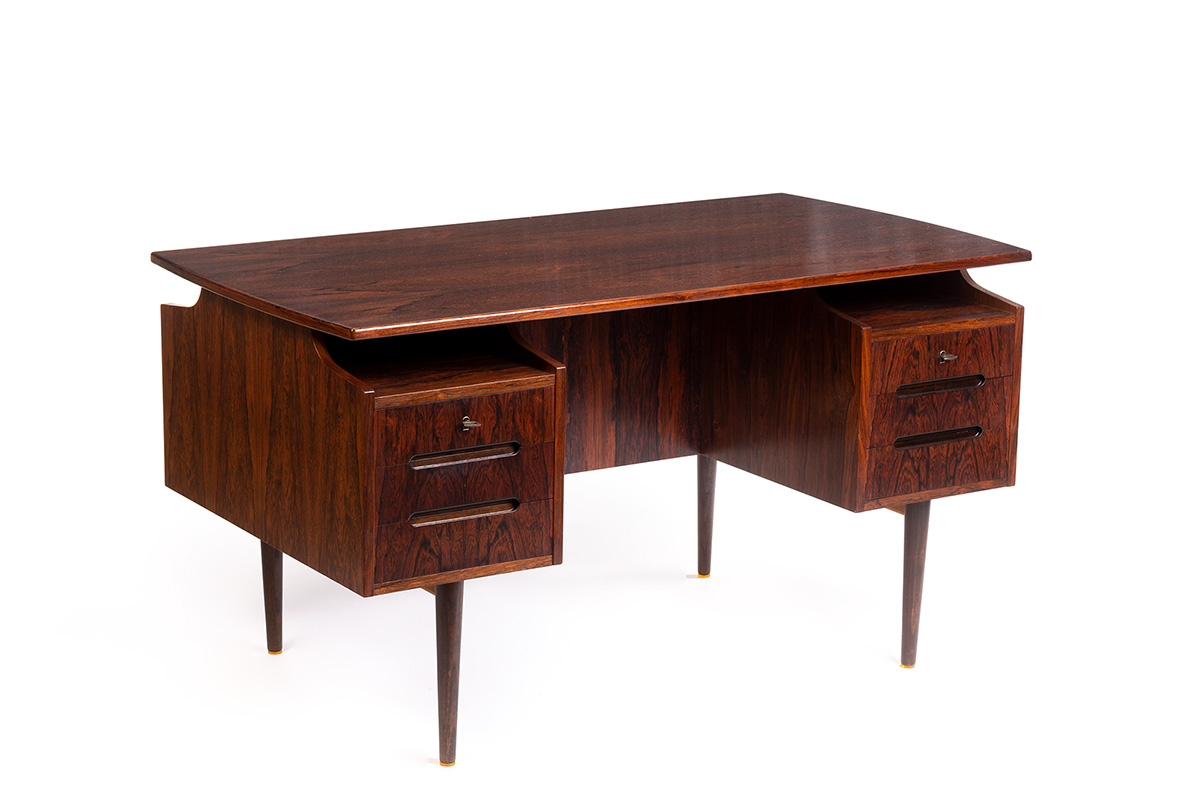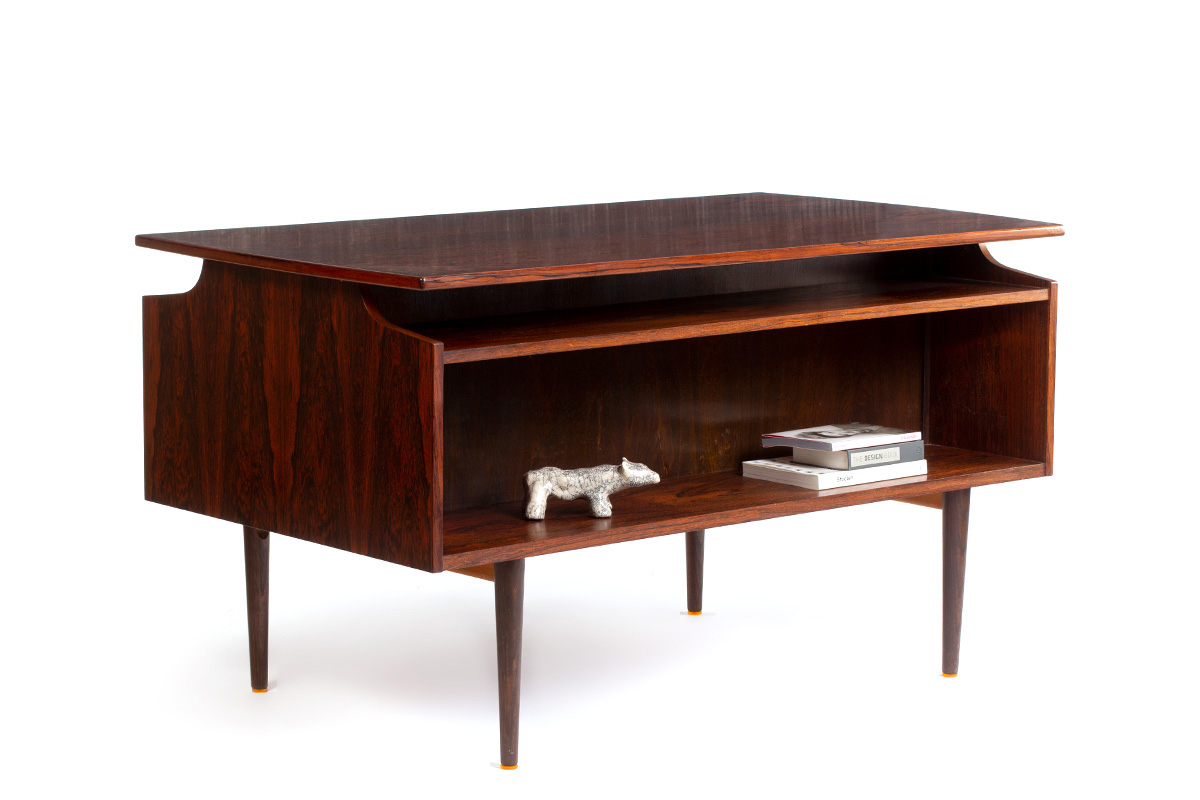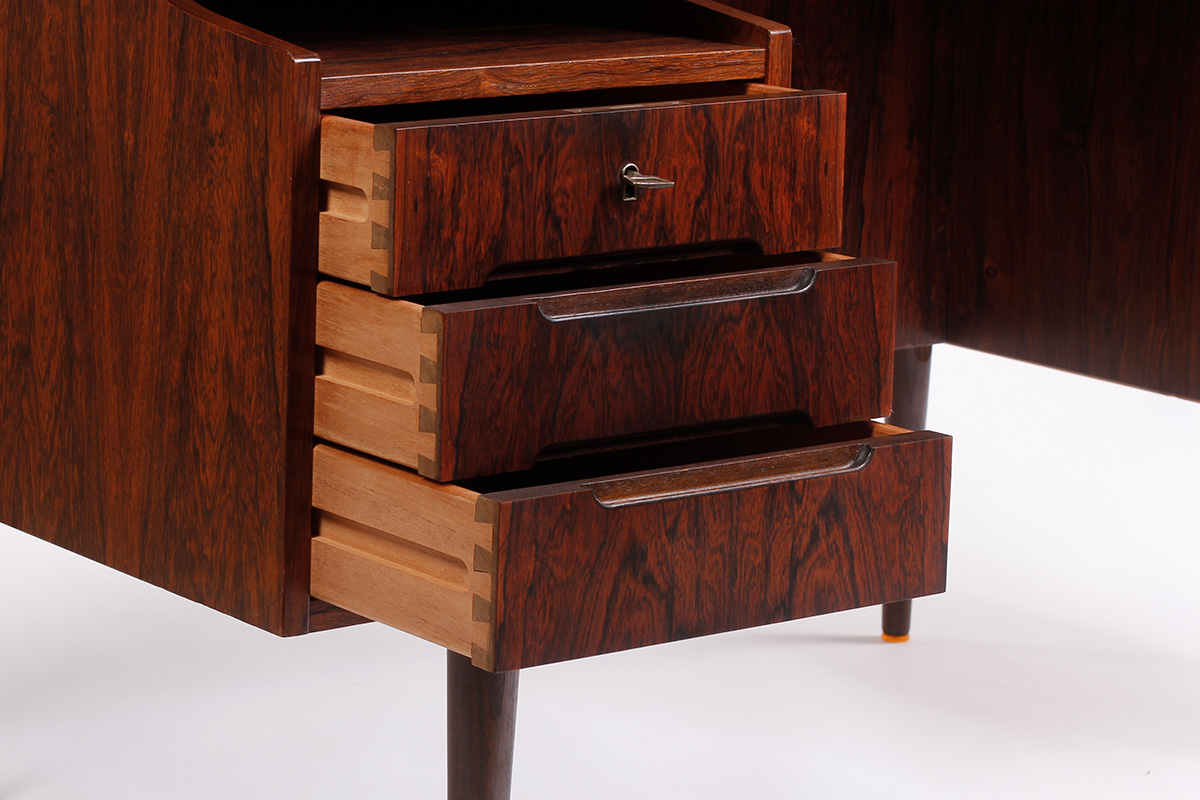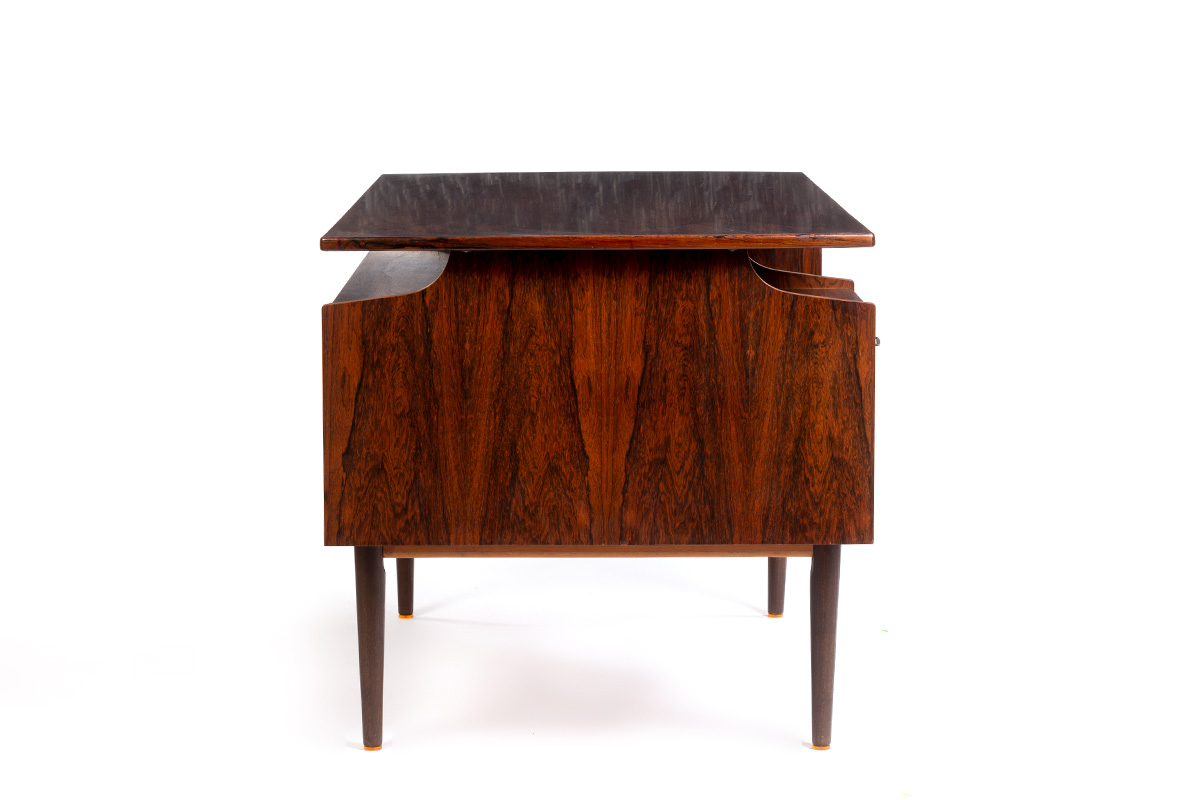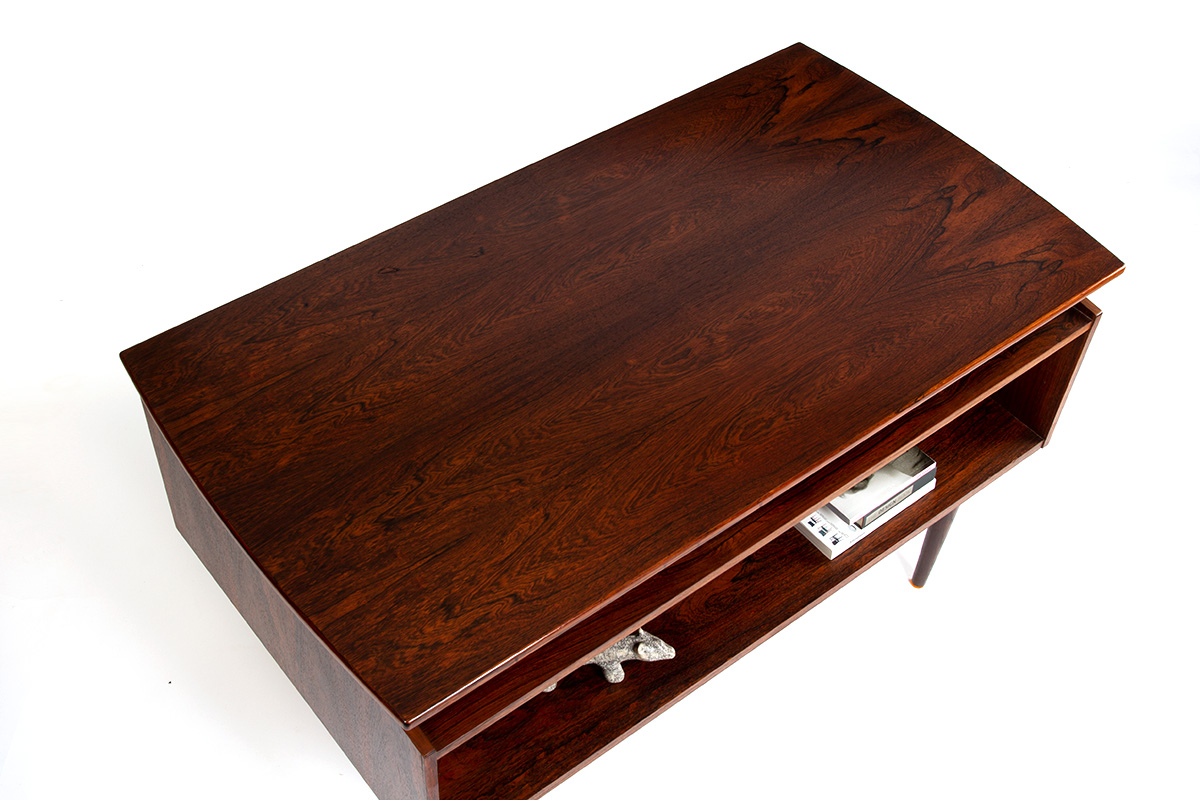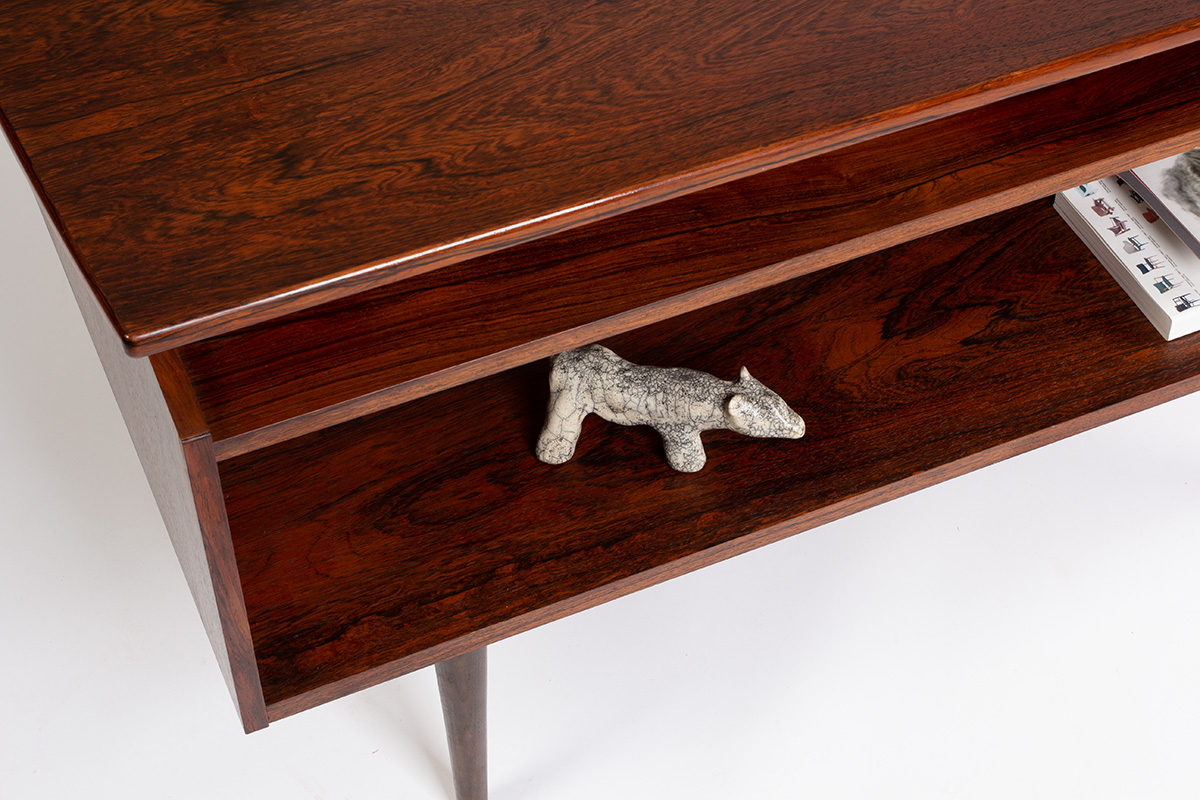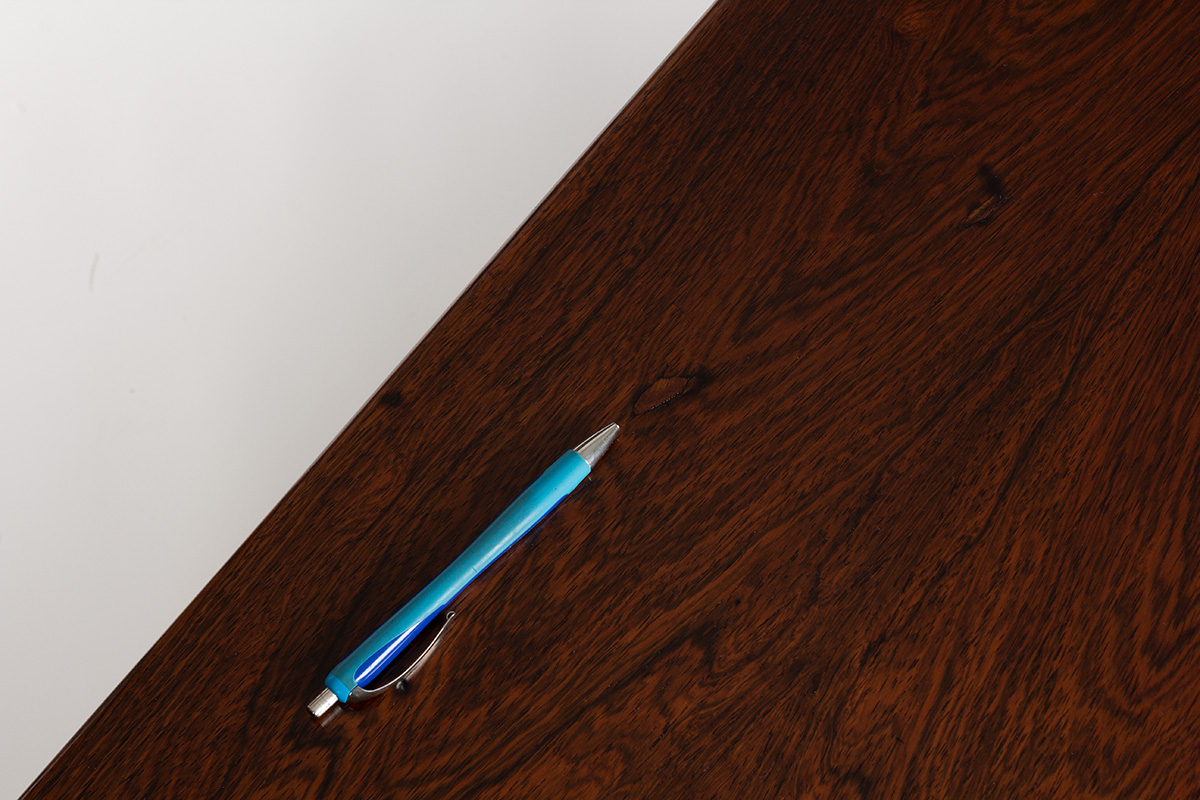 Interested? fill in the contact form below and we will get back to you. Check your spam folder if you didn't get a reply, we always reply to your questions.