XXL rosewood coffee table by Johannes Andersen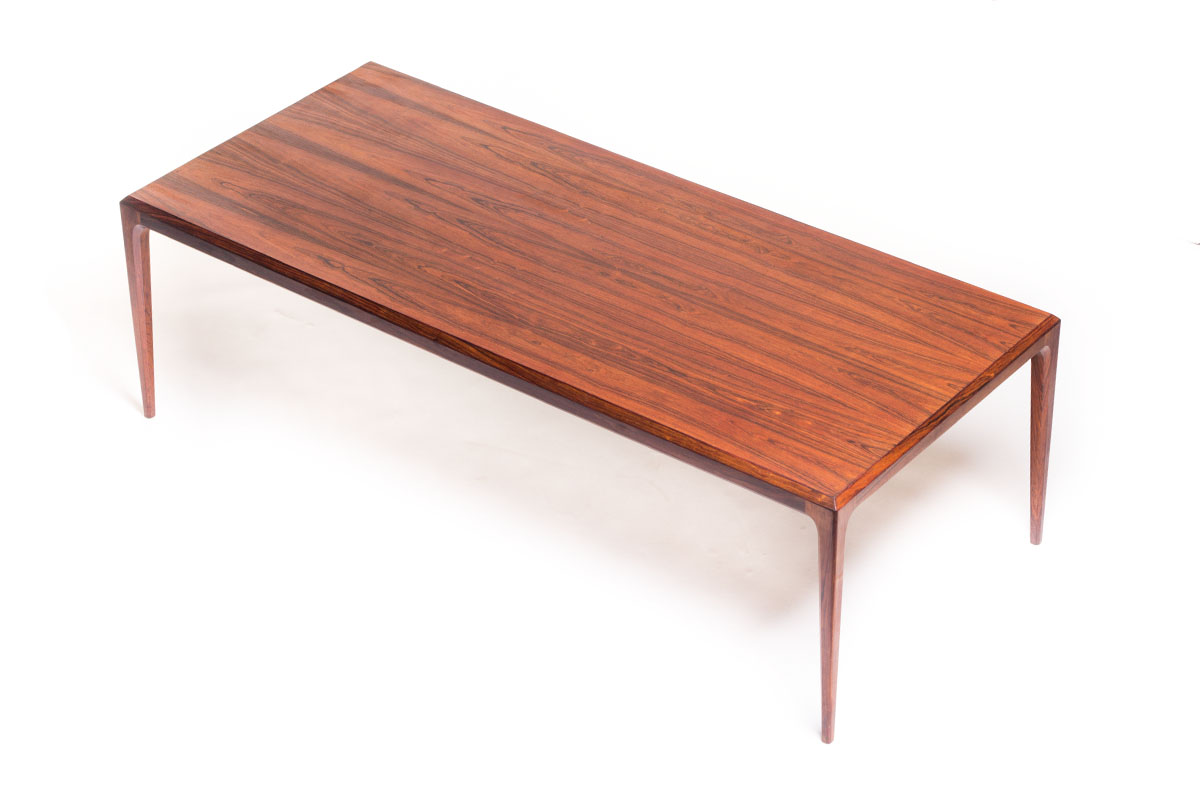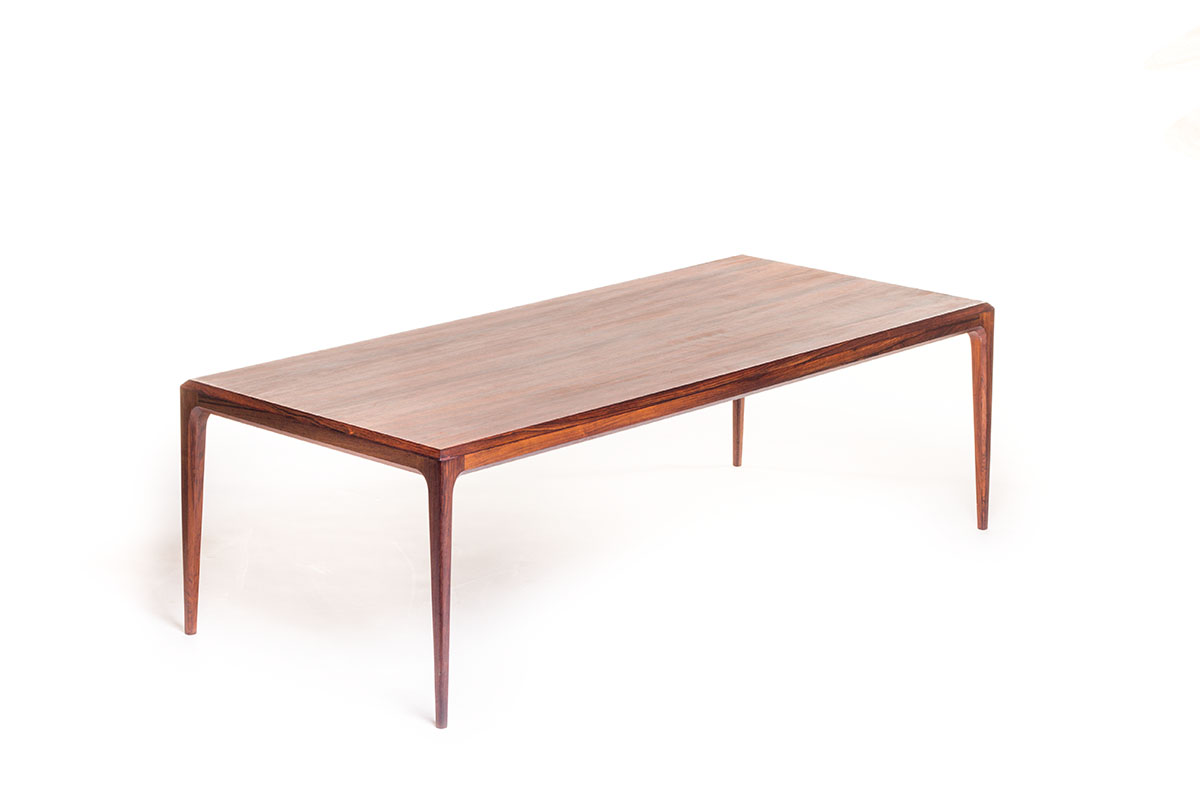 Zeer grote Deense palissander salontafel ontworpen door Johannes Andersen voor CFC Silkeborg.
Deze salontafel werd in de jaren zestig ontworpen en is met zijn afgeschuinde hoeken en strakke vormen nog helemaal van deze tijd.
De tafel is nog in een erg nette staat met minimale sporen van gebruik.
Een hoek is ooit professioneel gerestaureerd en de tafel is vrij van krassen of kringen.
Door de lange afmeting is de salontafel ook goed te gebruiken als een lange lage side table.
Afmetingen:
180 cm lang, 60 cm breed en 50 cm hoog.
De prijs van de fraaie salontafel is 975 euro.
XXL large Danish rosewood coffee table designed by Johannes Andersen for CFC Silkeborg.
This design from the early sixties with its diamond shaped edges and sharp lines is still very modern today.
The table is in a very nice and clean condition with minimal signs of wear.
One corner has been professionally restored in the past.
Due to its length it also can be used as a low sidetable for a television.
Dimensions:
180 cm long, 60 cm wide and 50 cm high.
The price of this very nice piece is 975 euro.