Vintage German floor lamp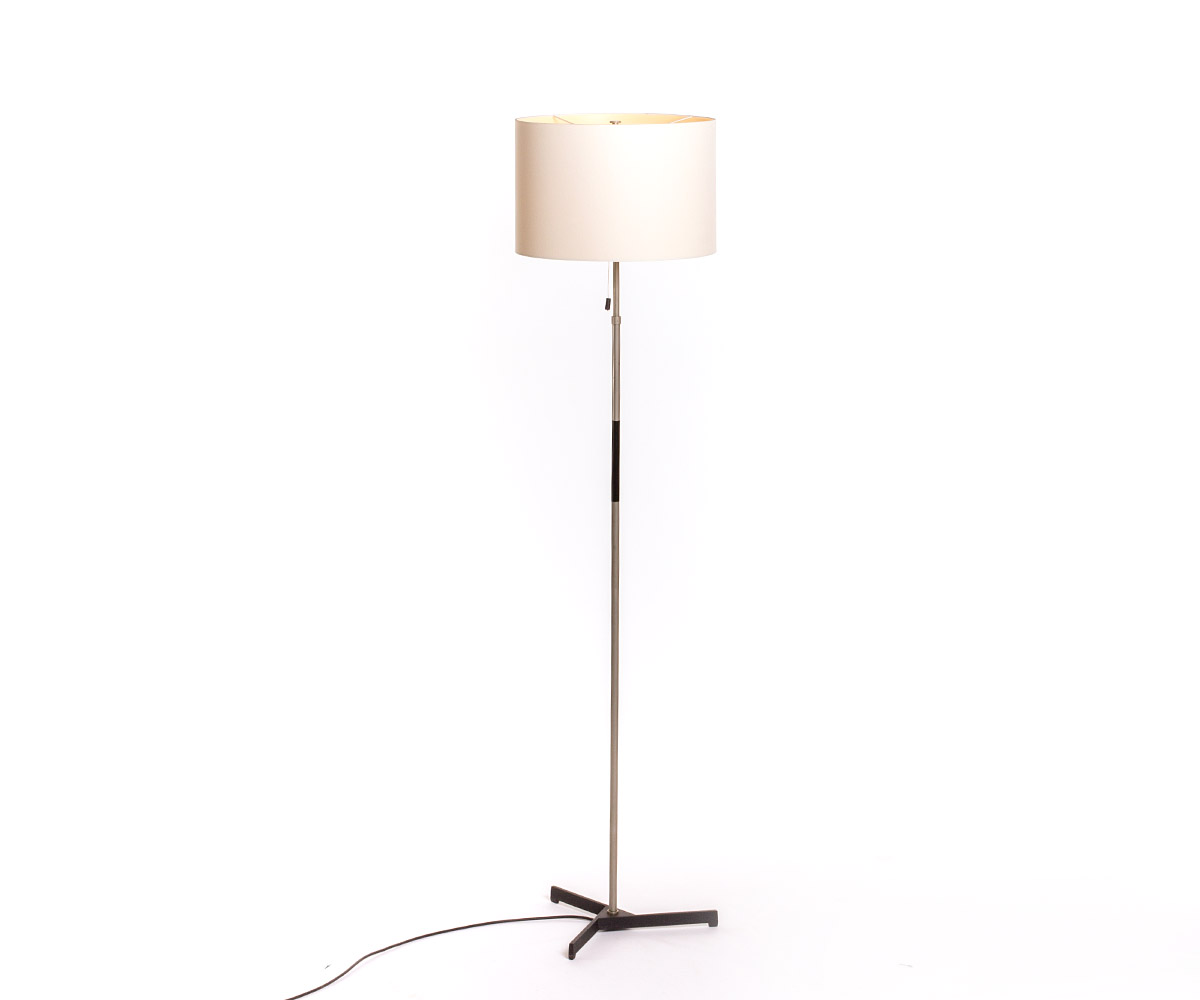 Very nice vintage German floor lamp with a off white fabric shade and a black cast metal geometrical base. This lamp was produced by a German unknown company (there is a label on the lamp but we can't figure out who produced it). Just a very pretty sleek lamp with black details.
There are two lightsockets which 2 separate pull switches.
The lamp is on a very good and clean condition. The shade is of a later date and is offwhite fabric, without dents or damages. It can be replaced with a different colored shade or a larger shade.
Dimensions: 160 cm high, the shade is 38 cm in diameter.
The price of this elegant floor lamp is 275 euro.