Vintage perforated metal shade floorlamp (sold)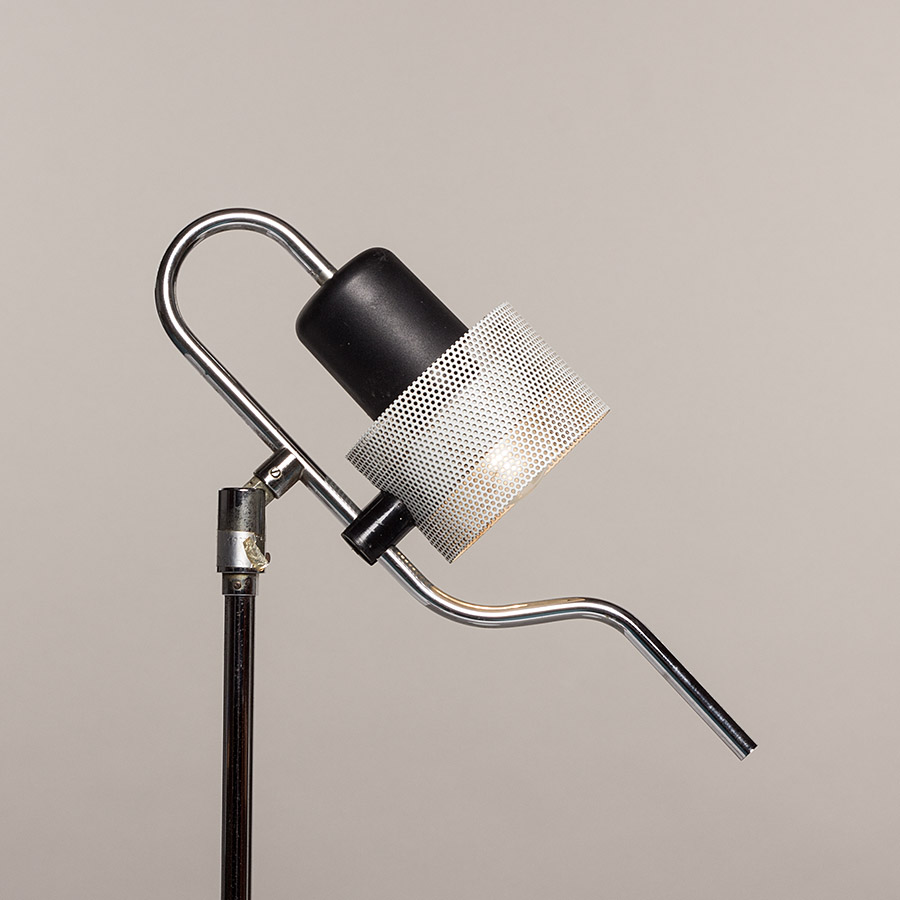 Very nice vintage floor lamp produced by the Swedish company Aneta.
When we first found it, it looked more like something Italian from the eighties, but Swedish it is. It is labeled on the stem and on the bottom.
We fell in love with the lines of the chrome metal that curves around the perforated metal shade. The lamp can be positioned in all different directions and is adjustable in height too.
There are little signs of age on the base and on the perforated shade, chrome looks good.
Dimensions:
height 115 –> 150 cm (adjustable), the diameter of the base is 30 cm, the total length of the "shade" is 30 cm.
The price of this elegant lamp is 165 euro.
Interested? fill in the contact form below and we will get back to you.