Vintage Louis Poulsen PH Hat sconces 30 cm ø (sold)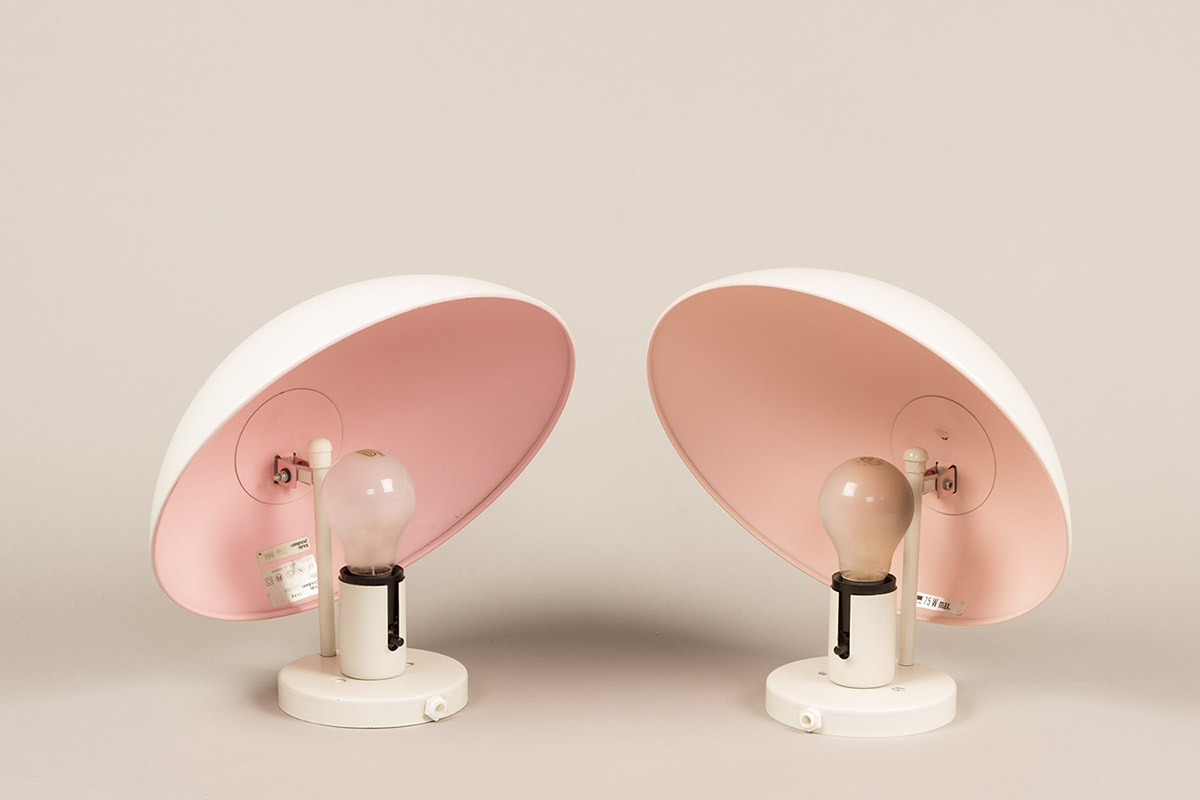 Very nice set of two vintage PH Hat wall lamps designed by Poul Henningsen.
Poul Henningsen designed these wall lamps in 1961 for his own bedroom for his wife, Inger Henningsen.
These are the 30 cm versions which are no longer being produced today. They can be used as wall sconces or as bedroom lamps.
On the inside they are lacquered rose giving the lights a warm tone, the outside is lacquered in an off white color. The fixture emits indirect 100% glare-free light and the amount of light distributed depends on the angle of the shade, they can be tilted up and down.
The lamps are in a very good and clean condition with very small signs of use.
One lamp is used a little bit more and the color of the rose lacquer inside is a little bit more faded.
Dimensions: 30 cm in diameter and approx 16 cm deep.
Sold
Interested? fill in the contact form below and we will get back to you.