Vintage LUMI pendant by Pia Guidetti (sold)
Deze zeer zeldzame Italiaanse hanglamp werd in de jaren zestig ontworpen door Pia Guidetti, een tijdgenoot van de grote meesters van het Italiaans design, zoals Zanuso en Joe Colombo. De ontwerpen van Pia Guidetti worden gekenmerkt door gevoel voor ambacht en haar verlangen naar innovatie. Deze lamp zal een van haar vroege ontwerpen zijn, later gingen haar ontwerpen meer de space-age kant op. Deze lamp heeft een meer klassieke uitstraling door de messing kap en tegelijkertijd een modern vormgegeven opaline glazen bol.
De lamp is geproduceerd door LUMI Milano, een lampenproducent uit Milaan, bekend om de stijlvolle en exclusieve ontwerpen, alles handgemaakt met hoogwaardige materialen en met oog voor detail.
De lamp is in zeer goede staat, met minimale sporen van gebruik en lichte oxidatie op de messing kap. Het snoer is vervangen. De lamp is gelabeld door LUMI.
De afmetingen van de lamp zijn: een diameter van 43 cm en een hoogte van 34 cm.
Sold
This unique and very rare Italian pendant lamp was designed in the sixties by Pia Crippa Guidetti, a contemporary of the great masters of Italian design, such as Zanuso and Joe Colombo. The designs of Pia Guidetti are characterized by her desire for innovation. This lamp will be one of her early designs, later her designs got more space-agy. This lamp has a more classic look with the brass top and at the same time a modern-shaped opaline glass ball.
The lamp was produced by LUMI Milano,  known for its stylish and exclusive designs, all handmade with high-quality materials, with attention to detail.
The pendant is in very good condition, with slight traces of use and some very small spots of oxidation on the brass cap. The lamp is rewired. A LUMI label can be found inside the pendant.
The dimensions of the lamp are: 43 cm in diameter and 34 cm in height.
In cooperation with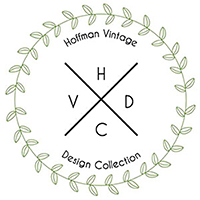 Heb je interesse in deze LUMI lamp vul dan onderstaand formulier in en we nemen contact met je op.
Are you interested in this LUMI pendant fill in the contact form below and we will get back to you.