Vintage Pastoe CB32 cabinet by Cees Braakman (*on hold)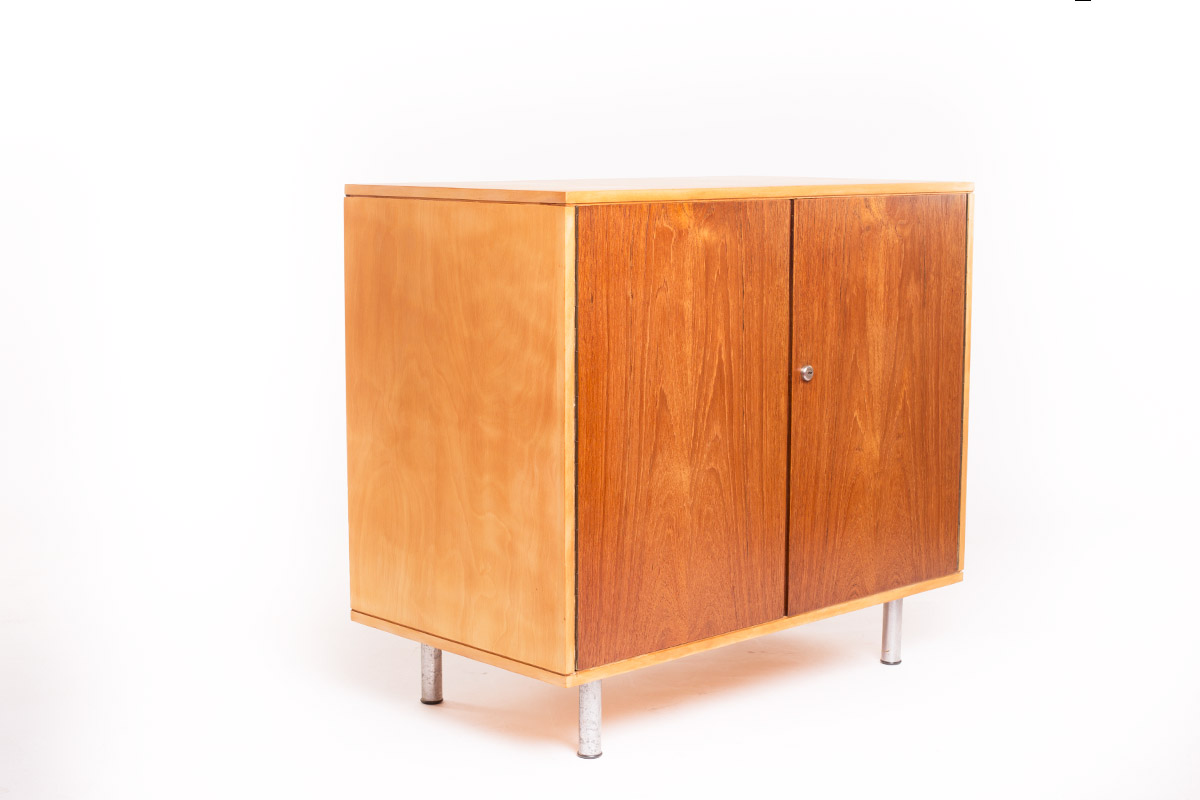 Fraaie kast ontworpen door Cees Braakman uit de berkenserie voor Pastoe in de jaren 50. Dit exemplaar heeft achterop een stempel met modelnummer CB32, dat staat voor cabinet berken en dan het nr. Het lijkt als twee druppels water op de CB02 alleen staat dit kastje op metalen pootjes en heeft het teakhouten deuren. De stofvrije lades zijn altijd mooi in deze kasten en het lichte berkenhout in combinatie met het teak geeft de kast een mooie uitstraling.
De kast verkeert in een zeer nette staat. Helaas is de originele sleutel niet meer aanwezig. Er zit wel een sleutel bij maar daar kan het slotje niet mee dicht. Het deurtje blijft netjes gesloten met een kleine magneetsluiting binnenin de kast en de sleutel kun je gebruiken om het deurtje open te trekken.
Een fraai en zeldzaam kastje.
Afmetingen: 88 cm breed, 47 cm diep en 78 cm hoog.
De prijs van deze charmante Pastoe kast is 650 euro.
Charming cabinet designed by Cees Braakman for Pastoe This model CB32 cabinet from the birch series is the same as the Pastoe CB02 cabinet except for the legs are metal and the doors are in teak. The dust free drawers are there and the cabinet is in a very good and clean condition. The original key is missing, there is a key with the cabinet but the lock doesn't work with that, the door is hold close with a magnetic snap lock and can be pulled open with the key.
A rare cabinet from the birch series.
Dimensions: 88 cm wide, 47 cm deep and 78 high.
The price of this lovely cabinet is 650 euro.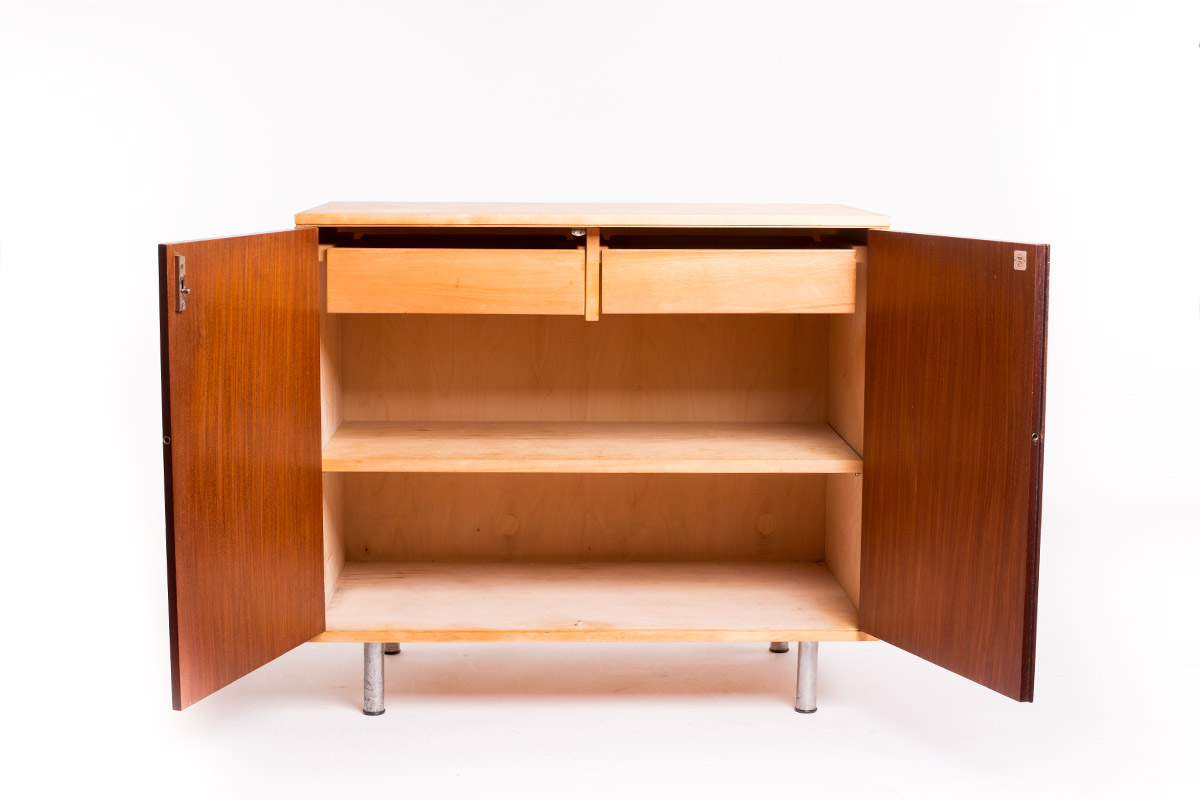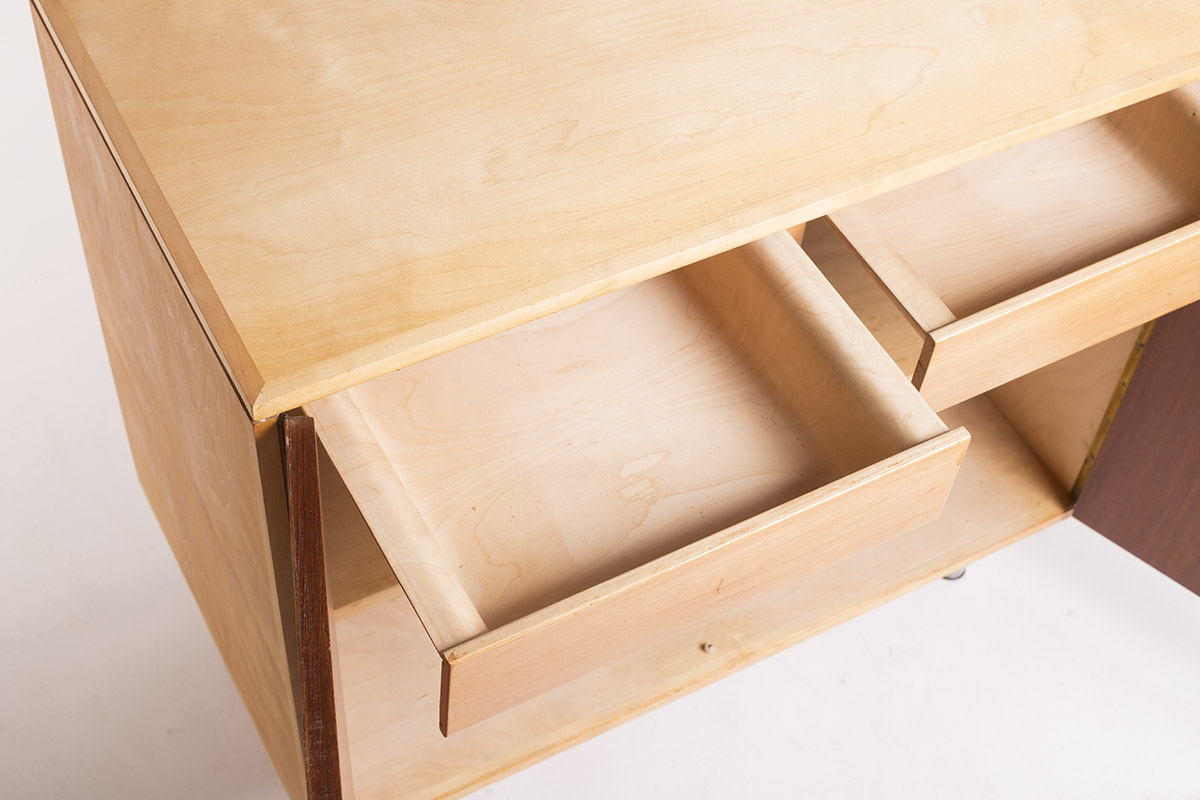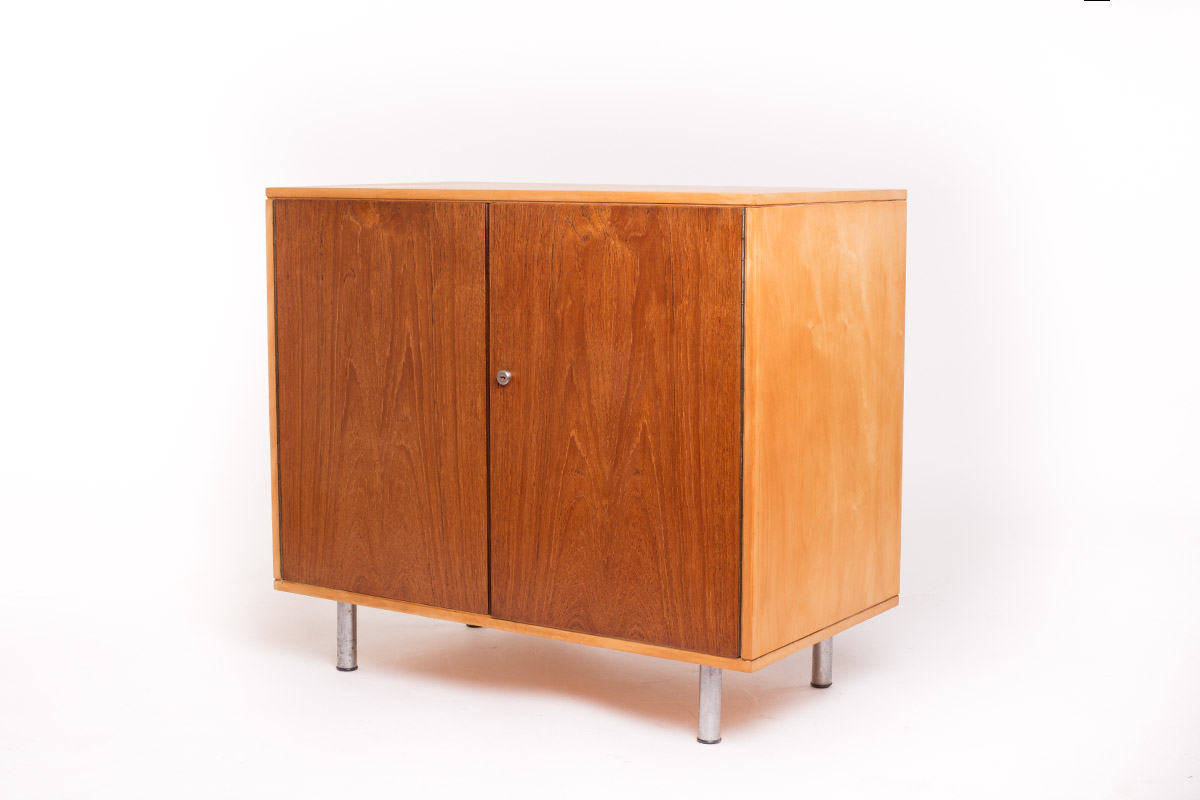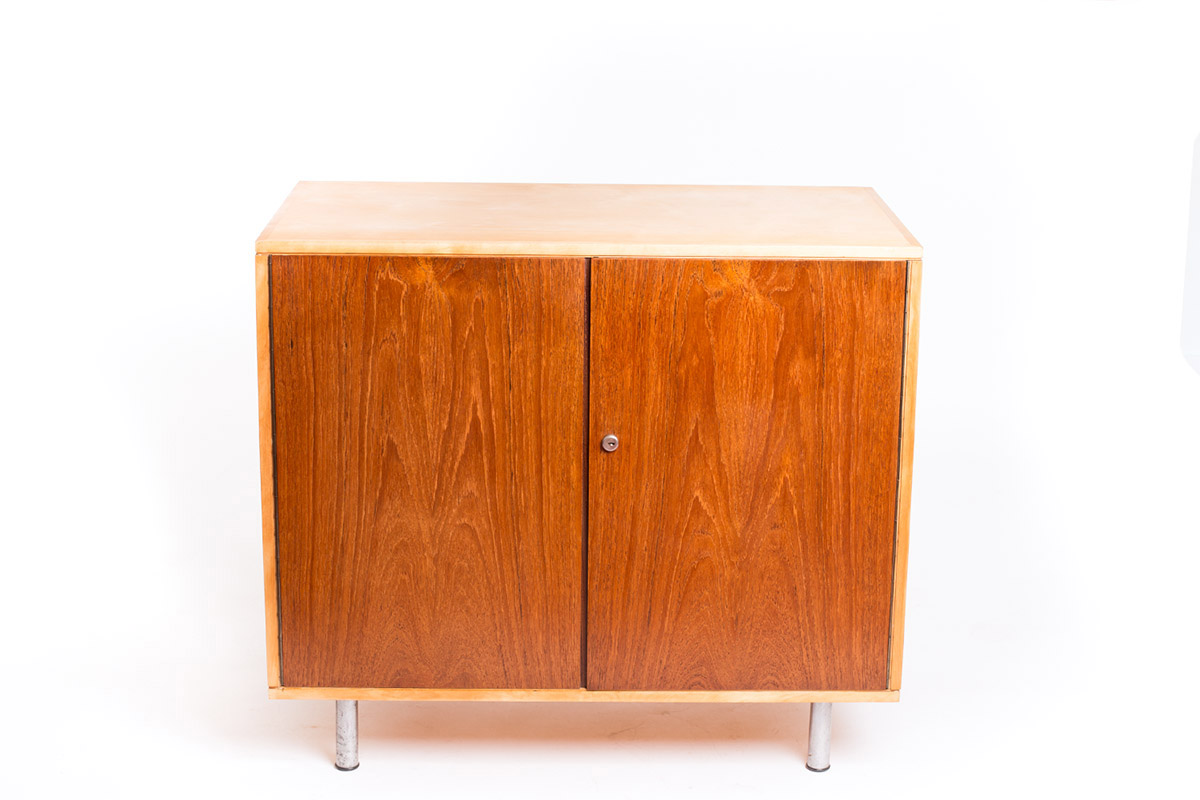 Interested? fill in the contact form below and we will get back to you.