Dutch design vintage floor lamp by Willem Hagoort (* sold)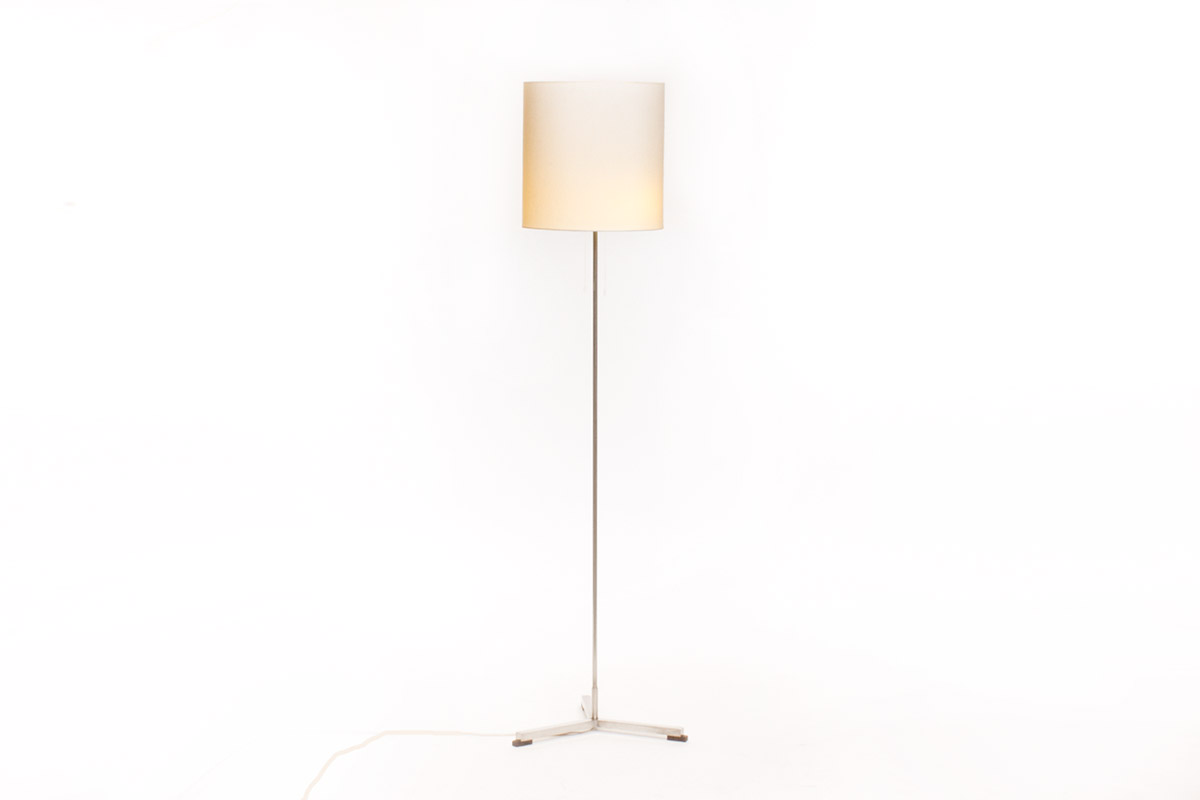 Very nice and elegant floor lamp designed by the Dutch designer Willem Hagoort for Hagoort Lightning.
The lamp has a cylindrical fabric shade which is still the original one. It is clean and in a good condition (there are a few pills in the fabric but they are not disturbing and its a shade of 50 or 60 years old).
Underneath the shade there are 3 light sockets, one on the top and two underneath the shade. When lit the lamp produces a nice warm light. The pulling cords have been replaced and we have checked the wiring.
The base has some nice details to it, with its sharp lines and the little wooden details underneath. The nickelplated base has a few oxidation marks, in real live it is less then on the photos.
All in all a very charming vintage floor lamp.
Dimensions:
168 cm high, the shade has a diameter of 36 cm.
Sold
Heb je interesse in dit item, vul het onderstaande contactformulier even in en dan nemen we contact met je op.
Interested? Let us know by using the contact form below.