Vintage Poul Cadovius wall system (*sold)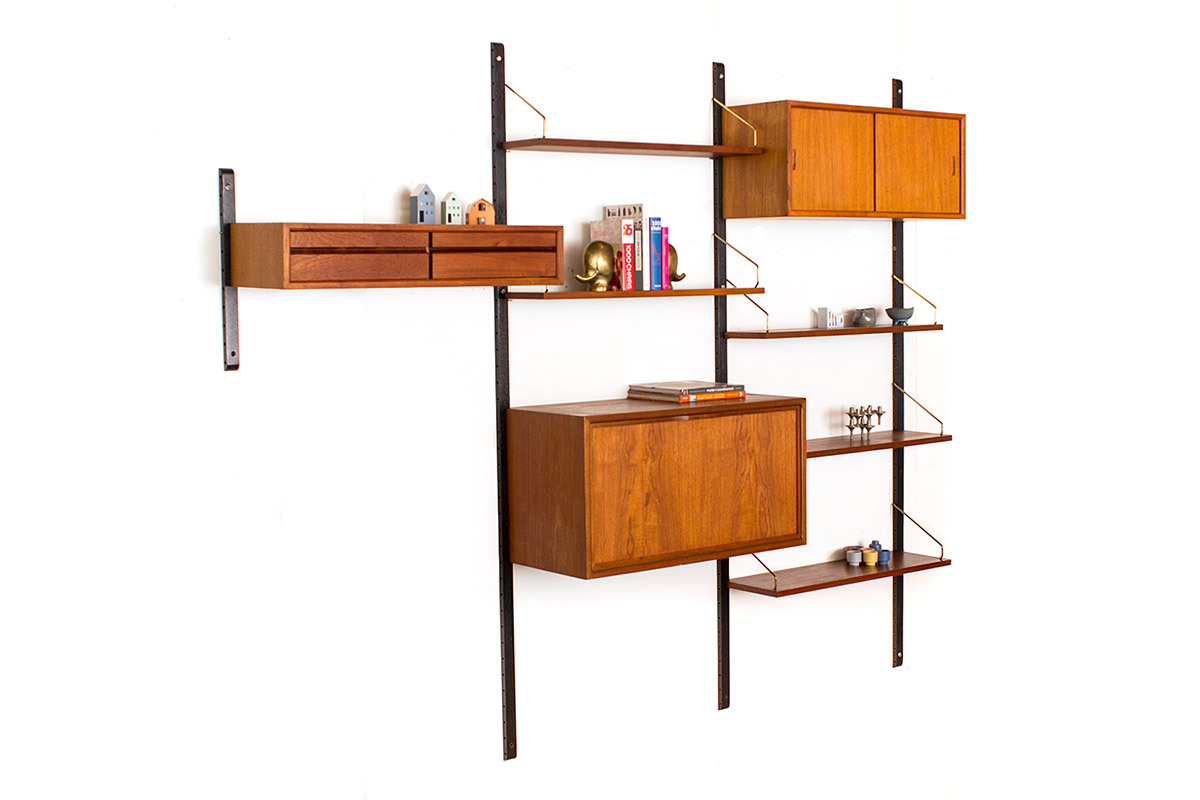 Nice vintage teak wall unit from the sixties with three cabinets and five shelves in different sizes, designed by Poul Cadovius for Royal System Denmark. What we love so much about this system is the great combination of the black uprights, the brass holders and the teak shelves. Besides that the wall system offers a lot of storage space, with one small chest of drawers, a cabinet with sliding doors, and a beautiful secretary cabinet which can be used as a small desk when it's open,  and shelves of course. The system has been restored and looks great again.
The system is in a good vintage condition with some little reparations and small signs of use.
The dimensions are: uprights: 50 cm (1X) high and 200 cm high (3x); shelves: 80 cm wide, 2 shelves 24 cm deep, 3 shelves 20 cm deep; secretary cabinet: 80 cm width, 37,5 cm deep and 43 cm high, small chest of drawers: 30 cm deep, 16 cm high and 80 cm wide; cabinet with sliding doors: 80 cm width, 28 cm deep, 33 cm high. The total width of the system is 240 cm.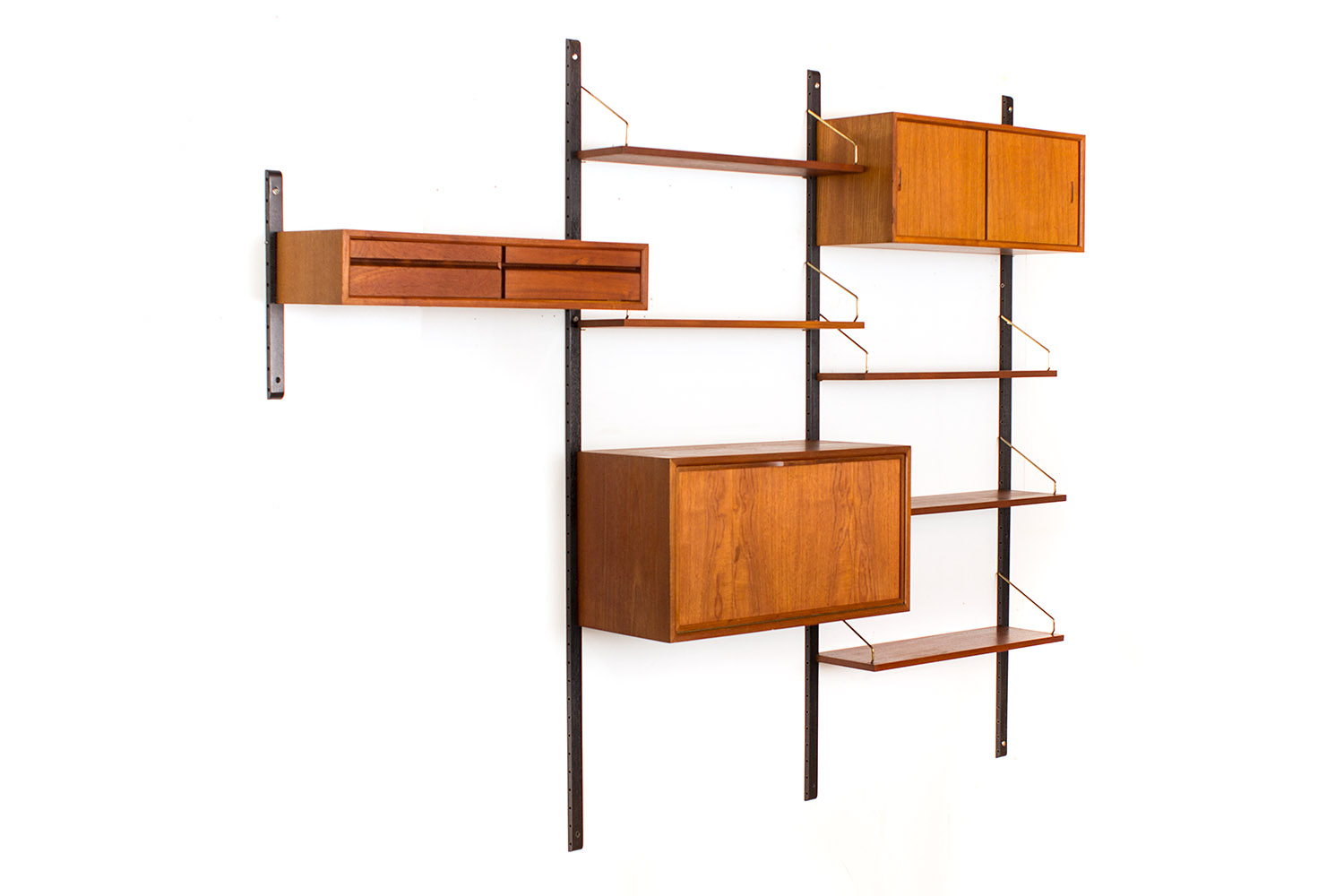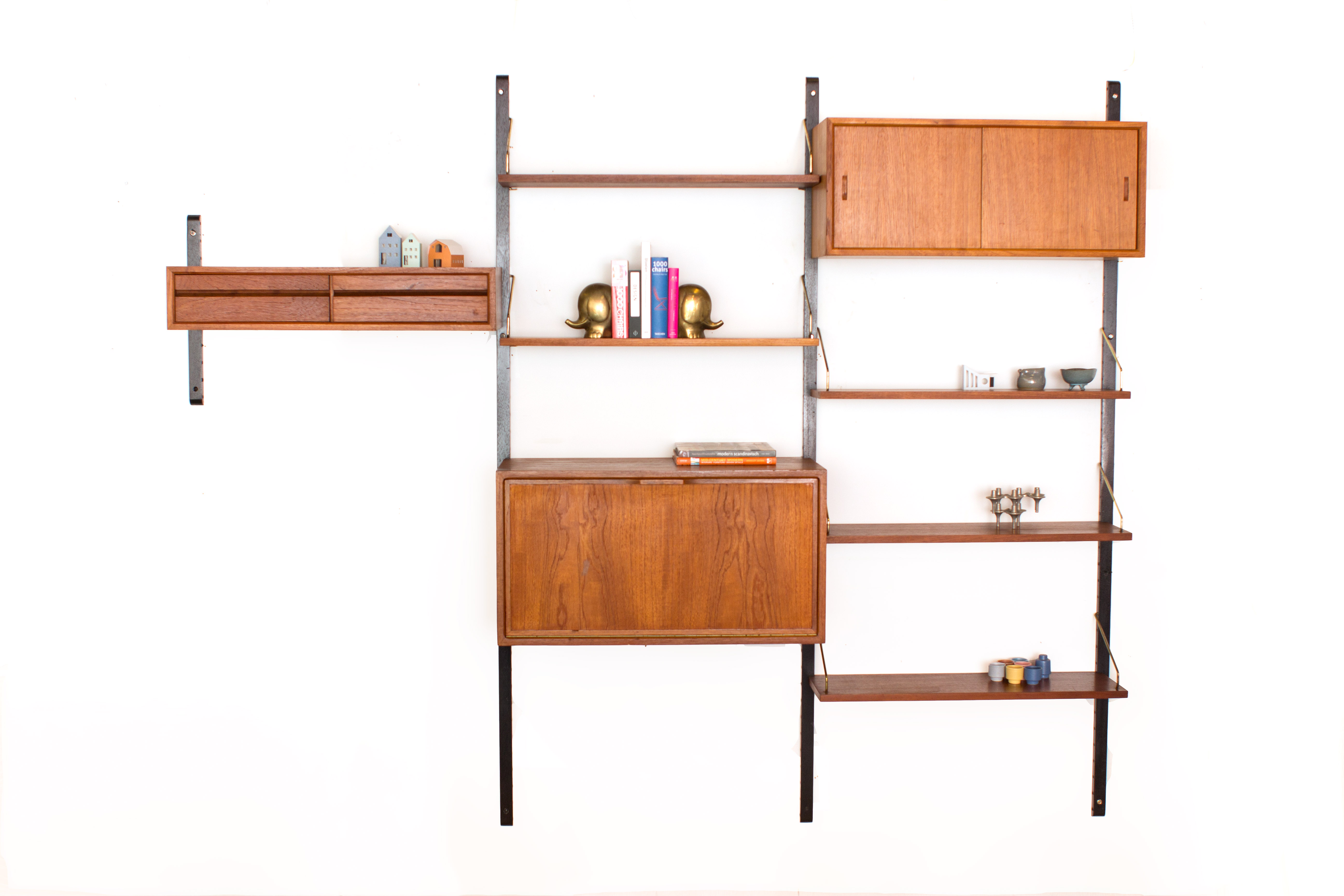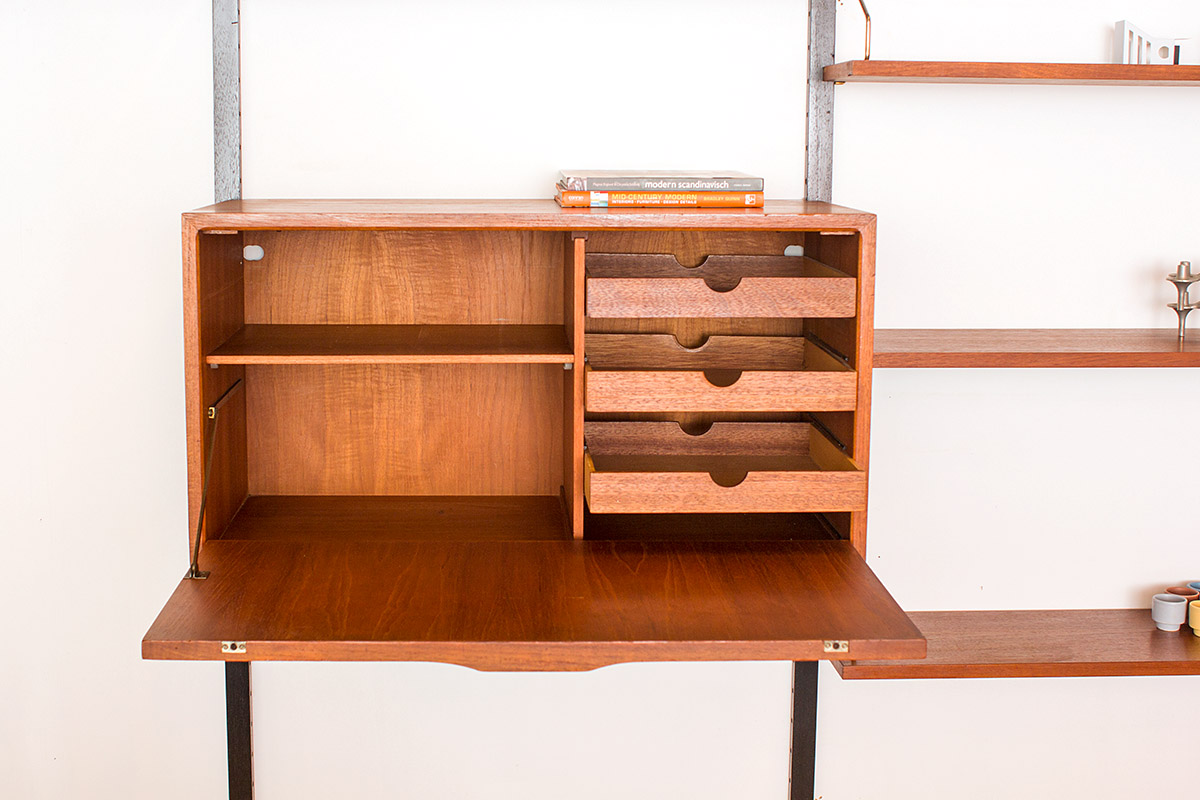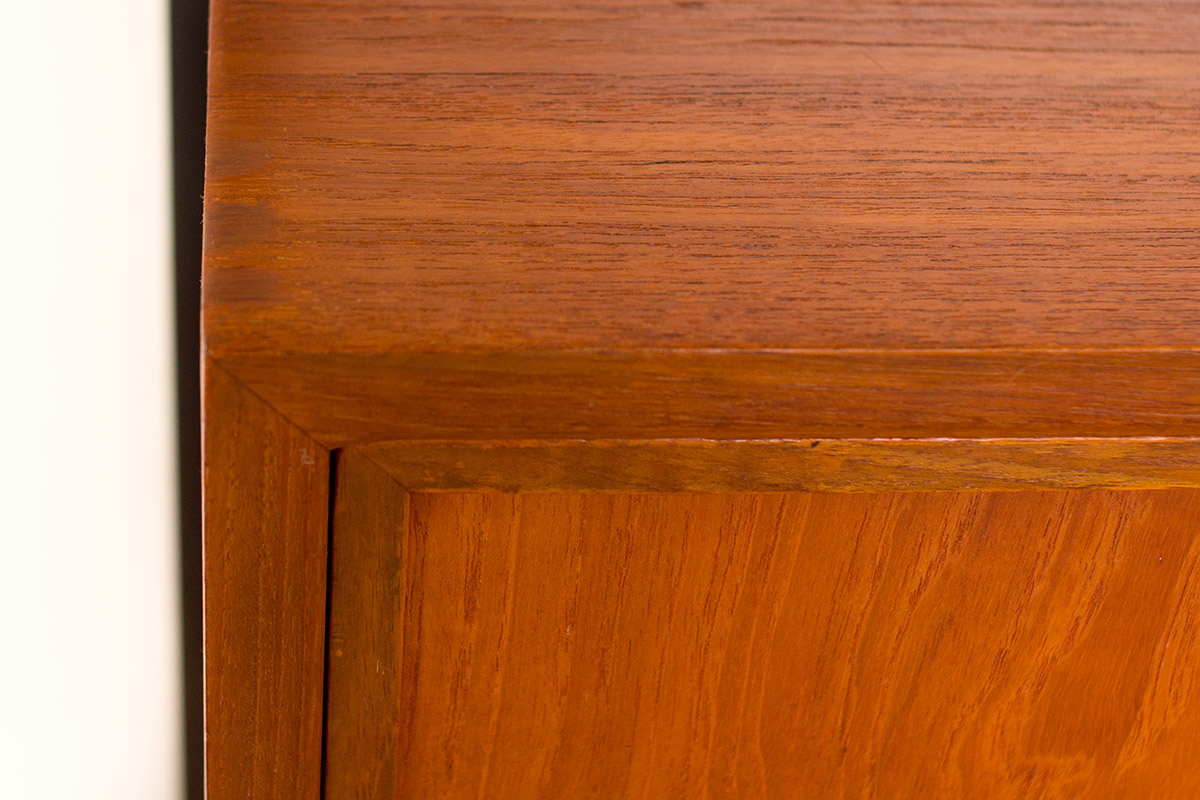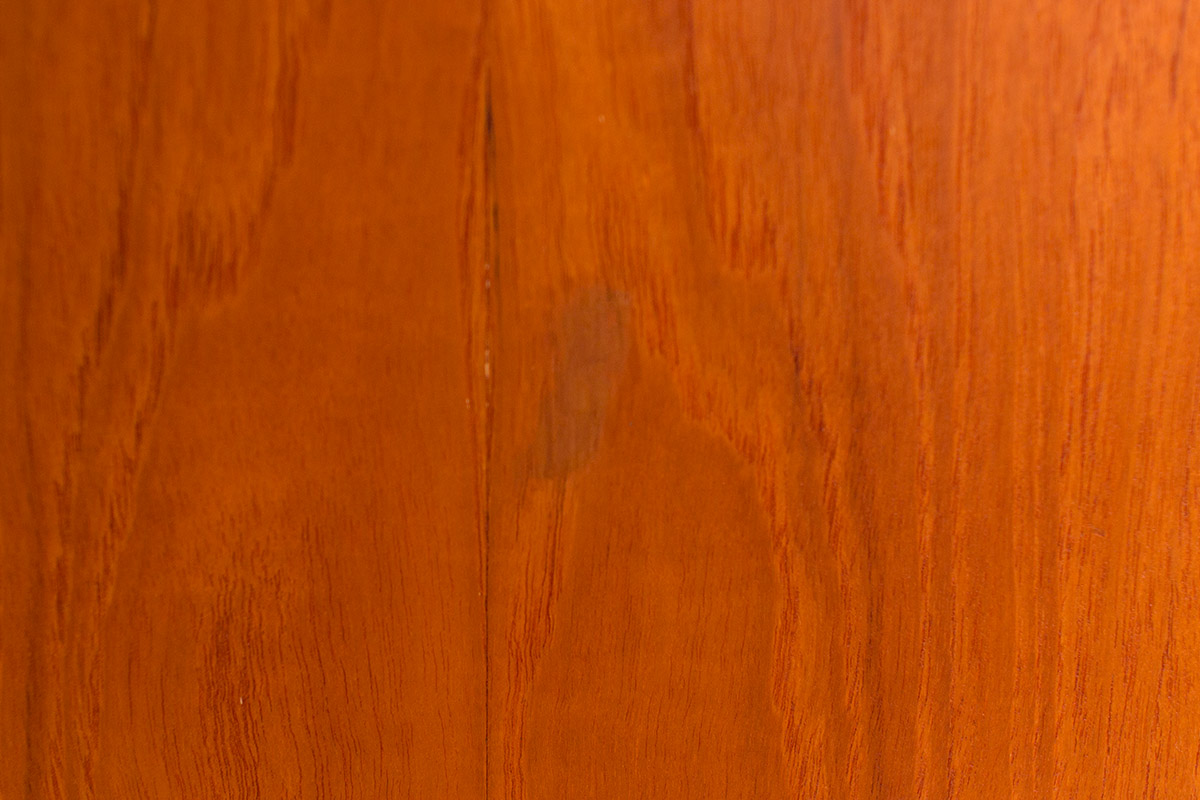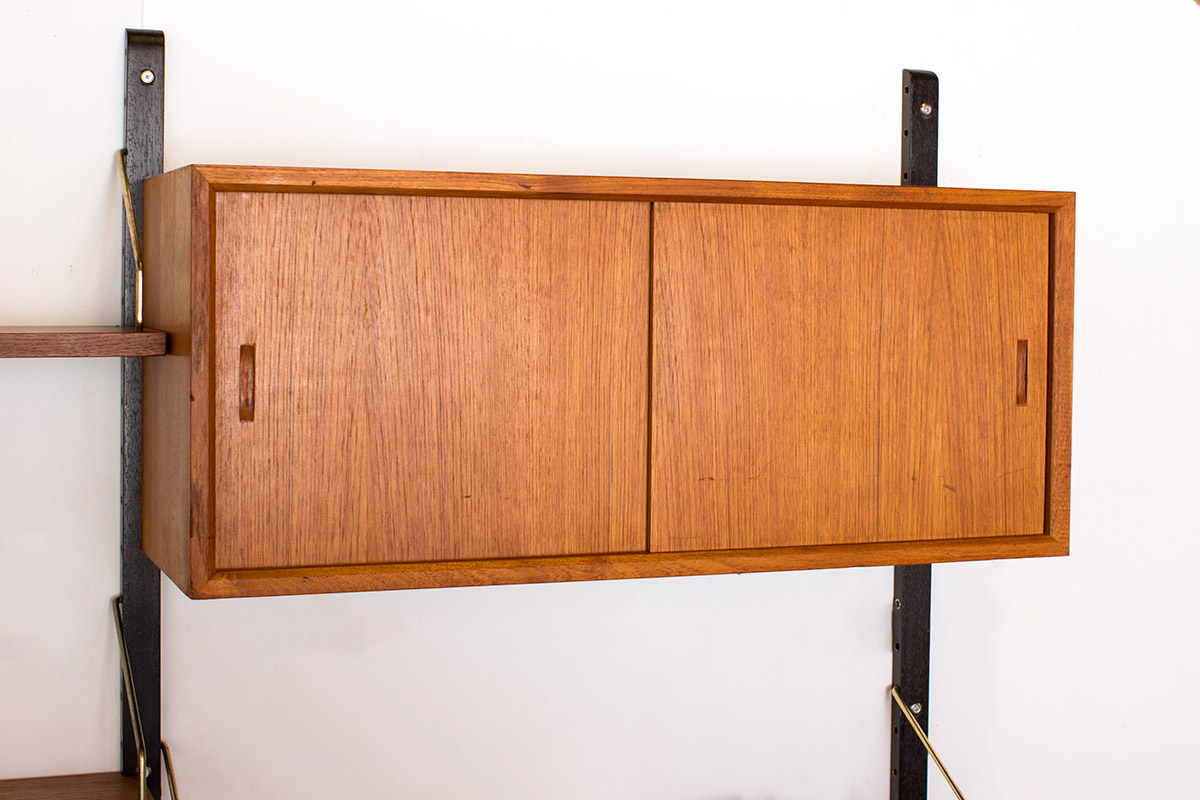 In cooperation with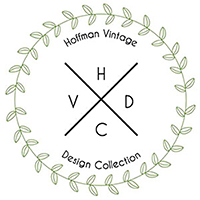 Interested? fill in the contact form below and we will get back to you.