Vintage Poul Cadovius wall unit in teak (*sold)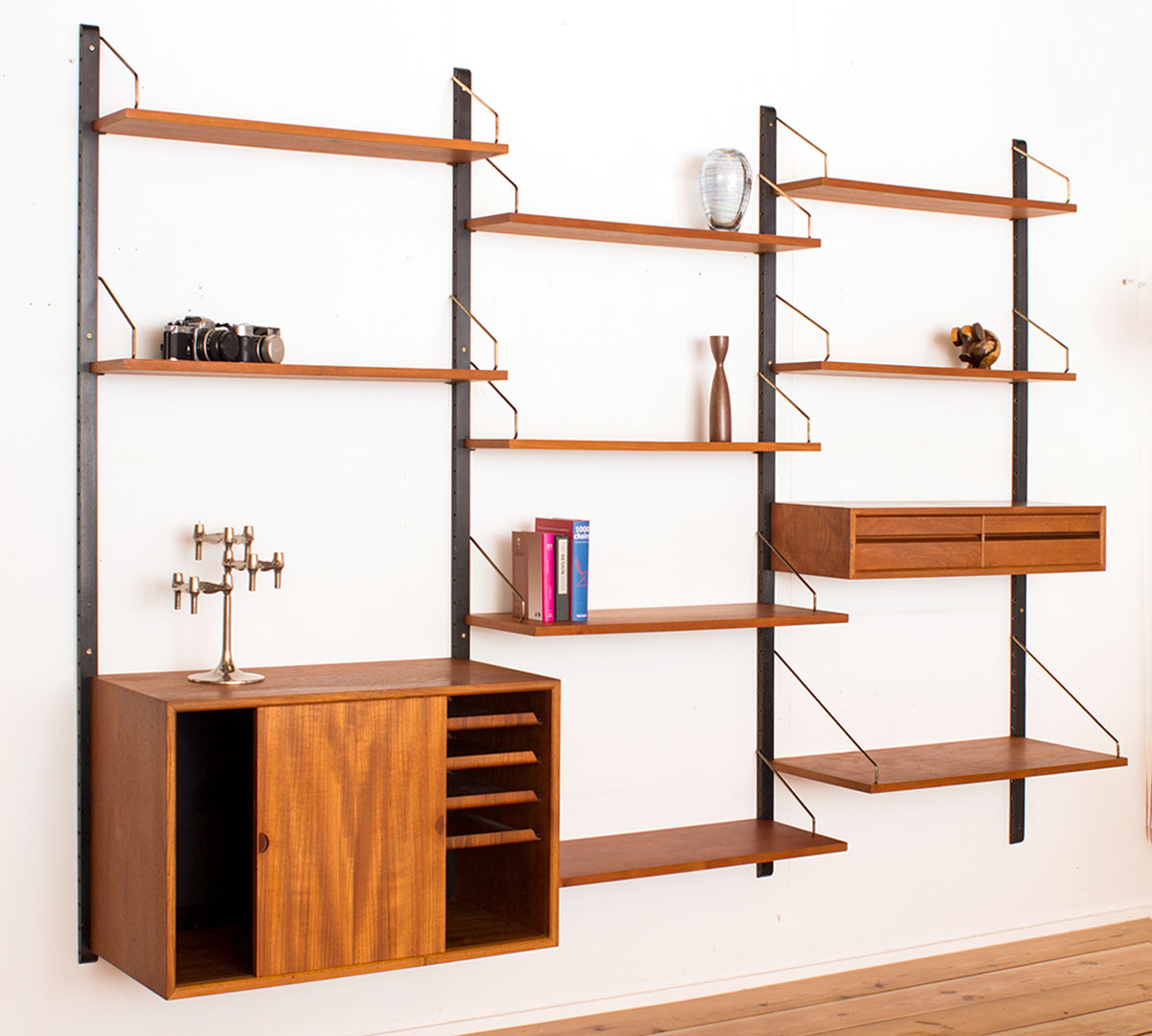 Very nice vintage Danish wall system designed by Poul Cadovius for Royal System Denmark.
Lots of storage space mounted on your wall with this system with a large sliding door cabinet with beautiful plywood curved "drawers" inside, a small chest of drawers and shelves in different sizes.
The upright are lacquered black and the brackets are solid brass with a great patina.
The wall system is in a very good and clean condition, with some very small signs of use. On the top of the chest of drawer cabinet there is a small surface scratch that is visible (see detail photo).
Dimensions:
The 4 black uprights are 175 cm high.
6 shelves 20 cm deep, 80 cm wide.
2 shelves 30 cm deep, 80 cm wide.
1 shelf 38 cm deep, 80 cm wide.
Chest of drawers 30 deep, 16 cm high, 80 cm wide.
Large cabinet with sliding doors 40 cm deep, 51 cm high and 80 cm wide.
Are you interested in this wallsystem fill in the contact form below and we will get back to you.