Vintage Safari chair by Kaare Klint for Rud Rasmussen (sold)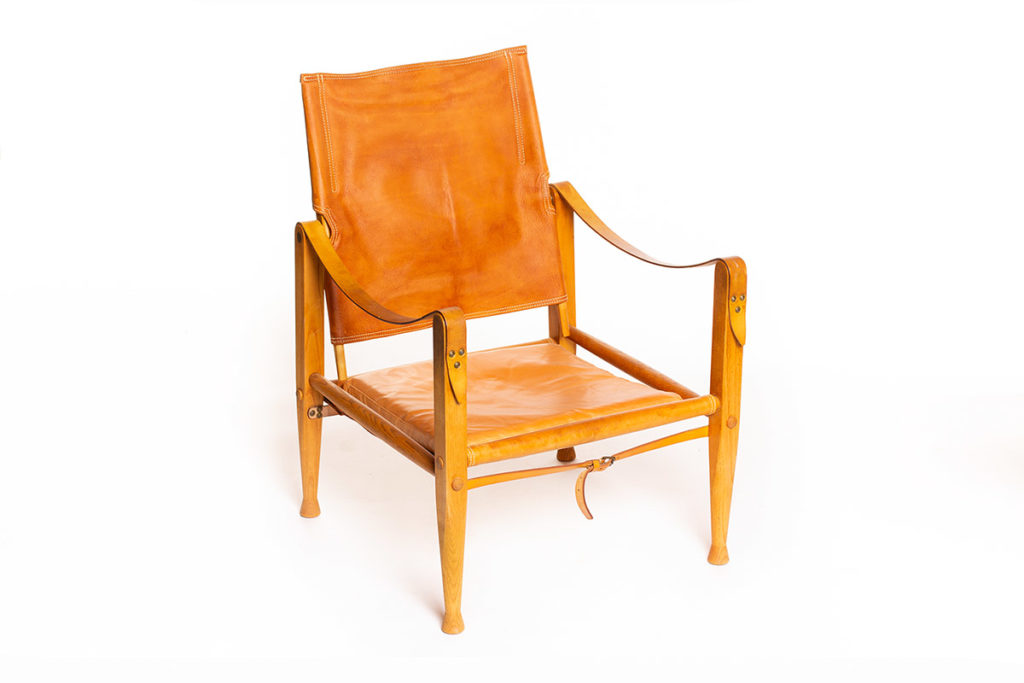 For this famous Safari chair Danish designer Kaare Klint was inspired by the chairs an American cinematographer and his wife had used on their African safari. However he transformed the safari chair into an elegant design for modern interiors, he finished his final design of this chair in 1933.
This original Safari Chair was produced by Rud Rasmussen in Denmark, likely in the fifties or sixties. It is made of solid wood and tan leather. This chair is beautifully patinated and we believe this patina adds a lot of character to this chair.
The chair is in a good vintage condition matching its age, with some marks, patina and wear to the leather. The leather has no tears or cracks and is still nice and supple.
Dimensions: 66cm wide, 58cm deep and 69cm high.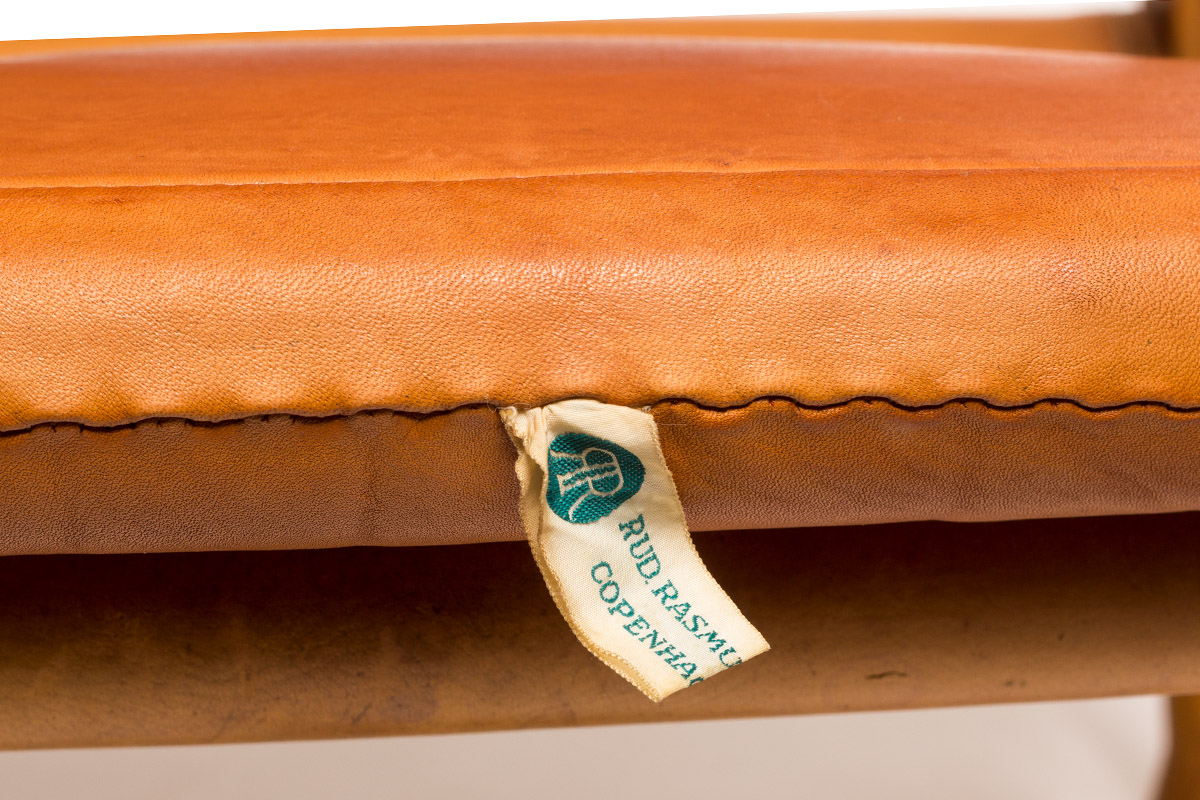 In cooperation with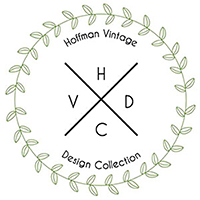 Interested? fill in the contact form below and we will get back to you.