Vintage set Fritz Hansen series 7 chairs in velvet (*sold)
Deze leuke set van twee vintage "vlinderstoelen" serie 7 3107 eetkamerstoelen is in 1955 ontworpen door Arne Jacobsen en geproduceerd door Fritz Hansen Denemarken. Deze designklassiekers werden geproduceerd in de vroege jaren 80 en zijn opnieuw professioneel bekleed met donkerblauwe en roze velour stof. De frames van de stoelen zijn helemaal gepoetst, en zien er weer keurig uit met minimale sporen van voormalige oxidatie. De rugleuningen zijn helemaal stevig. De plastic doppen onder de stoelpoten zijn ook intact.
Gewoon een heel mooie, origineel gelabelde set van 2 Arne Jacobsen-stoelen, die in elk modern interieur past. De stoelen kunnen ook worden gebruikt als decoratie om een hoekje in het huis op te vrolijken.
Afmetingen: 76 cm hoog, 46 cm breed en 44 cm diep. De zithoogte is 42 cm.
Very nice set of 2 vintage fully upholstered "Butterfly chairs" series 7 3107 dining chairs designed by Arne Jacobsen in 1955 and produced by Fritz Hansen Denmark. These design classics where produced in the early 80's and are newly and professionally upholstered with dark blue and nude pink velvet fabric. The frames of the chairs are polished and in a very good vintage condition with some very minimal signs of former oxidation. The backrests are sturdy and have no movement in them. The plastic caps underneath the legs are intact as well.
Just a very nice original labeled set of 2 Arne Jacobsen dining chairs, that will fit in any modern interior. The chairs can be used to decorate a nice corner in the house too. 
Dimensions: 76 cm high, 46 cm wide and 44 cm deep. The seat height is 42 cm.
In cooperation with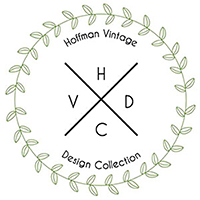 Heb je interesse in deze set vlinderstoelen vul dan onderstaand formulier in en we nemen contact met je op.
Are you interested in this set fill in the contact form below and we will get back to you.