Large brass colored Svend Middelboe "Verona" pendant (sold)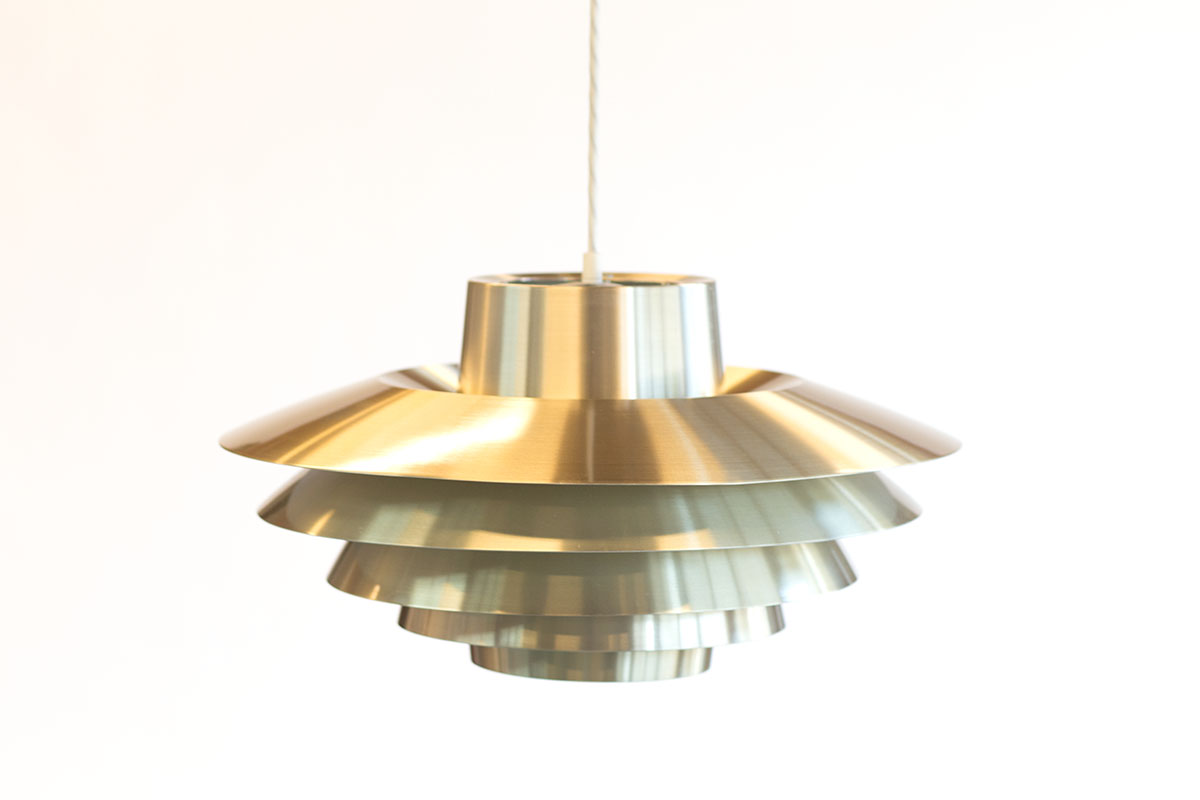 Deze grote Verona hanglamp ontworpen in de zestiger jaren door de Deense ontwerper Svend Middelboe voor Nordisk Solar verkeert in een zeer nette staat met minimale sporen van gebruik. Je ziet de Verona lampen meestal een maatje kleiner, deze is dan een stuk groter en kan makkelijk als enkele lamp boven de eettafel.
De lamp is flink aan de maat met zijn doorsnede van 50 cm en een hoogte van 26 cm.
Door de witte binnenkant en de lamellen geeft de lamp een fraai diffuus licht.
Sold

Very nice large vintage "Verona" pendant in a nice brass color, designed by Svend Middelboe for Nordisk Solar. Danish lights as it should be with 5 tiers which create a diffused light.
The pendant is quite large with its diameter of 50 cm and a height of 26 cm.
The inside of the shades is white.
Sold