Vintage Tomado wandrek (sold)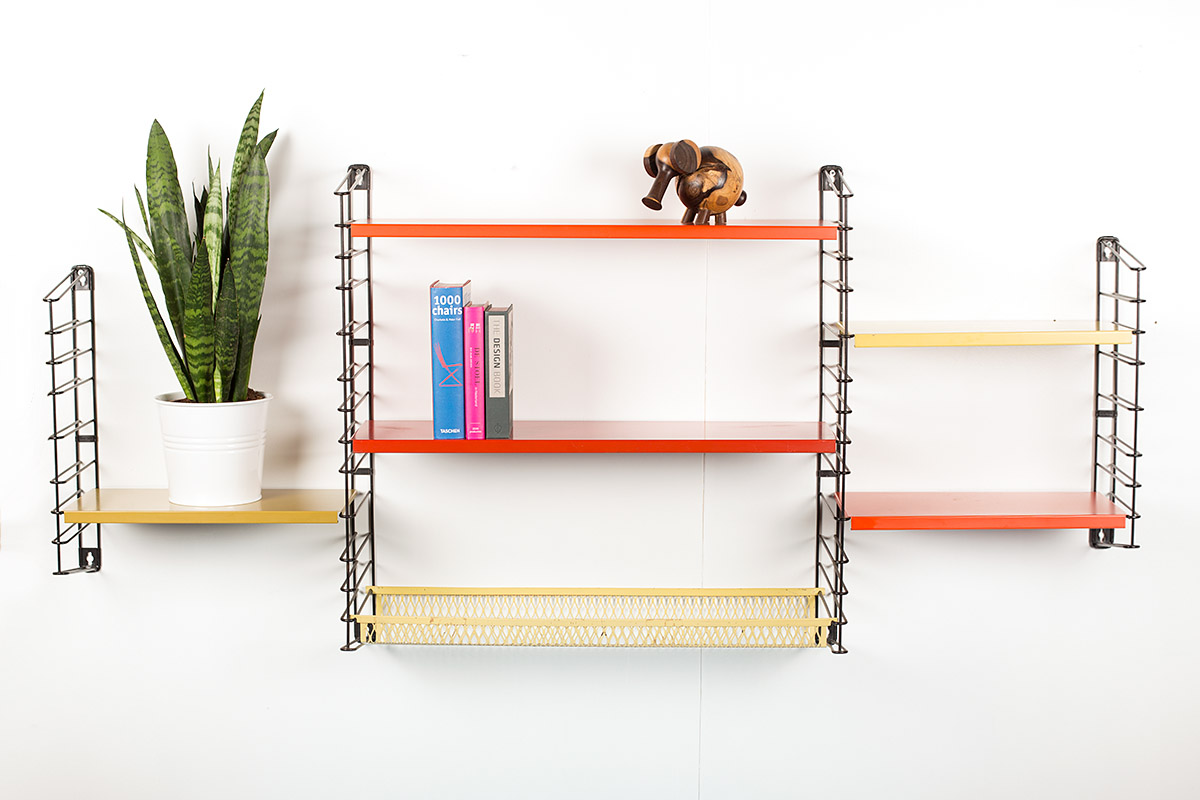 Fris en fruitig wandrek ontworpen door D. Dekker en geproduceerd door Tomado Holland.
Waarschijnlijk wel het meest herkenbare meubeltje uit de jaren vijftig, zestig en zeventig.
Dit exemplaar is in een nette staat, alleen het rode grote plankje heeft een kleine kring in de lak. Bijzonder is het gele geperforeerde mandje voor het opbergen van kleine losse items.
Het wandrekje bestaat uit 3 korte planken, 2 lange planken, het geperforeerde rekje, twee hoge staanders en 2 kleinere staanders. Alle plankjes zijn gemerkt en origineel Tomado.
De precieze afmetingen volgen nog.
Sold
Lovely vintage wall system by Tomado Holland and designed by D. Dekker.
It is in a very good condition, the red shelve has a small blemish in the lacquer. The yellow perforated tray is a nice little addition that doesn't come by often.
The system is made out of 3 short shelves, 2 long shelves, 1 perforated tray, 2 large uprights and 2 small uprights. All shelves are marked and original Tomado Holland.
The dimensions will follow soon.
Sold