Vintage white Fog & Morup floor lamp by Jo Hammerborg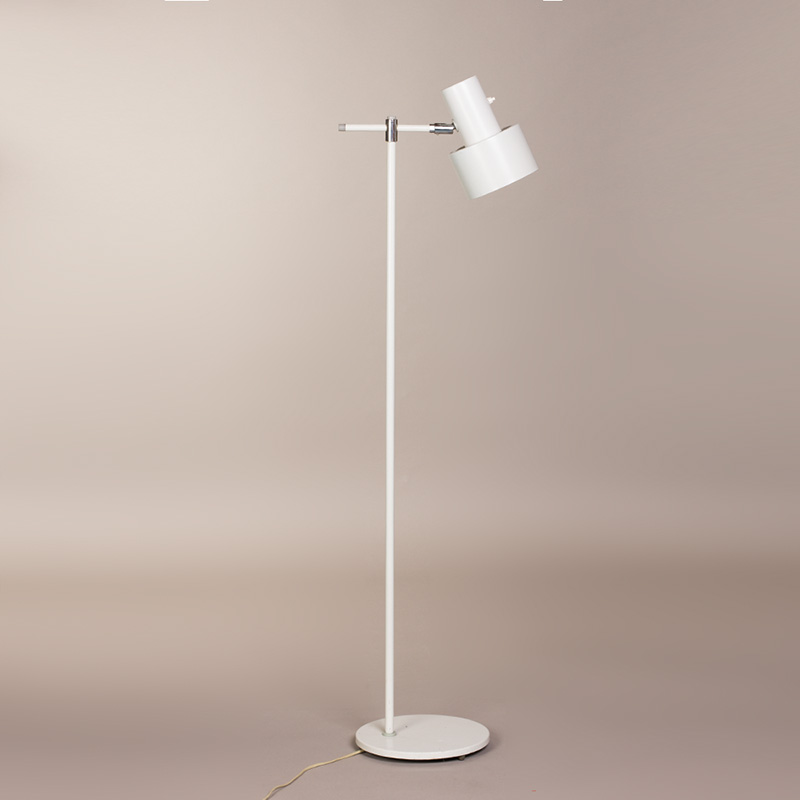 Frisse Deense vloerlamp ontworpen door Jo Hammerborg en geproduceerd door Fog & Morup. Deze lamp is de witte uitvoering van de Hammerborg Studio lampen.
De lamp verkeert in een nette vintage staat met lichte sporen van gebruik. We hebben de drukschakelaar moeten vervangen omdat de oude was afgebroken, tevens is de electra nagezien en waar nodig vervangen. Een frisse verschijning goed bruikbaar in een modern interieur. De voet heeft enkele krasjes er in, maar is nog netjes.
Afmetingen: 123 cm hoog, 31 cm diep en het kapje heeft een diameter van 14 cm.
Beautiful and fresh white Danish floor lamp designed by Jo Hammerborg voor Fog & Morup. It is the white version of the well known Studio Floor lamps by Hammerborg.
The lamp is in a good and clean vintage condition with small signs of use. The switch has been replaced because the old one was broken, we replaced the wiring in the shade as well.
The base shows a bit of age, small scratches but looks good too.
Fresh designed Danish floor lamp suitable for a modern interior.
Dimensions: 123 cm high, 31 cm deep and the shade has a diameter of 14 cm.
SOLD