Vintage William Watting wall unit (* sold)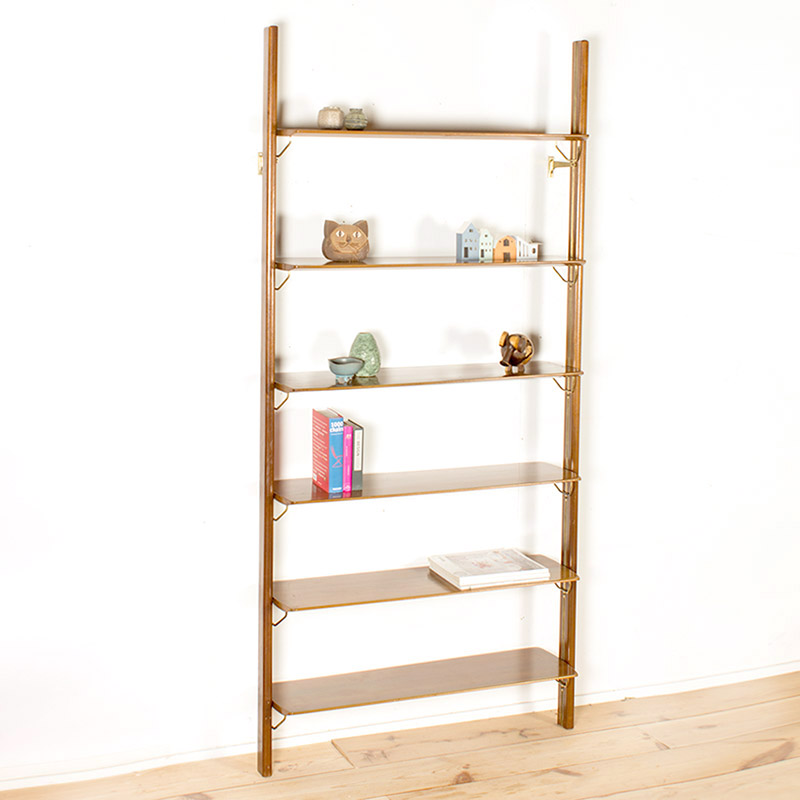 Charming wall unit designed by William Watting for Fristho. The shelves are executed in solid walnut and are supported by brass holders which slide in to a brass rail on the inside of the uprights. The uprights are mounted to the wall with 2 brass brackets.
Very nicely airy wall unit which can be used as a bookcase or display cabinet.
In a very good and clean condition with small signs of use. One shelf is very slightly curved due to age and to the fact that solid wood can bent a bit due to differences in heat and humidity.
Dimensions: 96 cm wide, 200 cm high, 26 cm deep. The shelves are 24 cm deep and 90 cm wide.
The price is 450 euro.
Interested? fill in the contact form below and we will get back to you.