Charming vintage Danish easy chair (sold)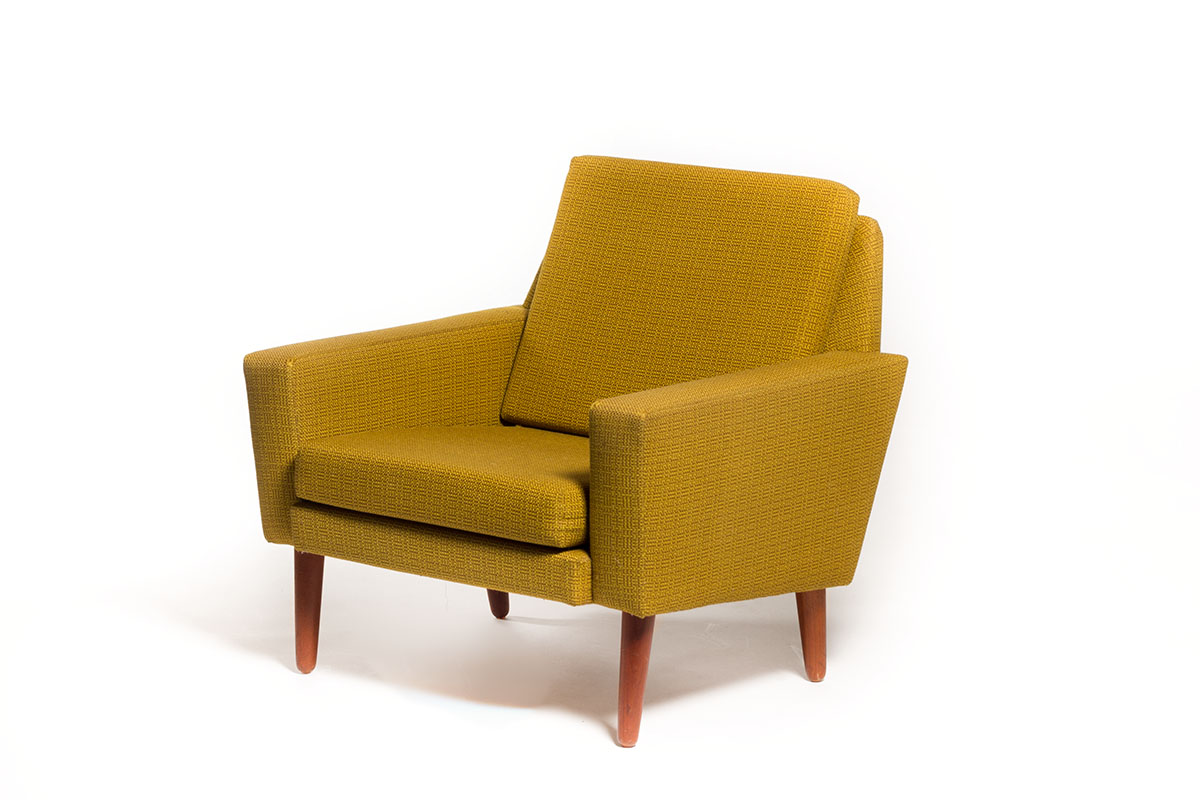 Charmant vintage Deens fauteuiltje met nog de originele stoffering welke in een nette staat is.
Het fauteuiltje is strak vormgegeven en staat op elegante teakhouten pootjes.
Het design heeft wat weg van de ontwerpen van Folke Ohlsson maar de designer of de fabrikant is ons niet bekend. We namen het fauteuiltje mee tijdens ons laatste bezoek aan Denemarken.
Zoals gezegd verkeert de originele gemêleerde stof (met een leuk patroontje) nog in een nette staat zonder vlekken. De kleur zit een beetje tussen mosterd en oker in.
Naast dat deze fauteuil strak en modern is vormgegeven zit hij ook nog eens comfortabel.
De vulling van de kussens is recentelijk vernieuwd.
Afmetingen:
77 cm breed, 77 cm diep en 76 cm hoog. De zithoogte is 38 cm.
Sold.
Lovely vintage Danish design easy chair with its original colorful fabric with a nice pattern design. The fabric and the cushions are in a good and clean condition.
The easy chair sits on 4 nice solid teak tapered legs.
With its modern and comfortable design (a bit like the Folke Ohlsson designs) its a nice fresh piece for your interior.
Dimensions:
77 cm wide, 77 cm deep, 76 cm high and 38 cm high.
Sold.