Vintage Poul Cadovius wall system (sold)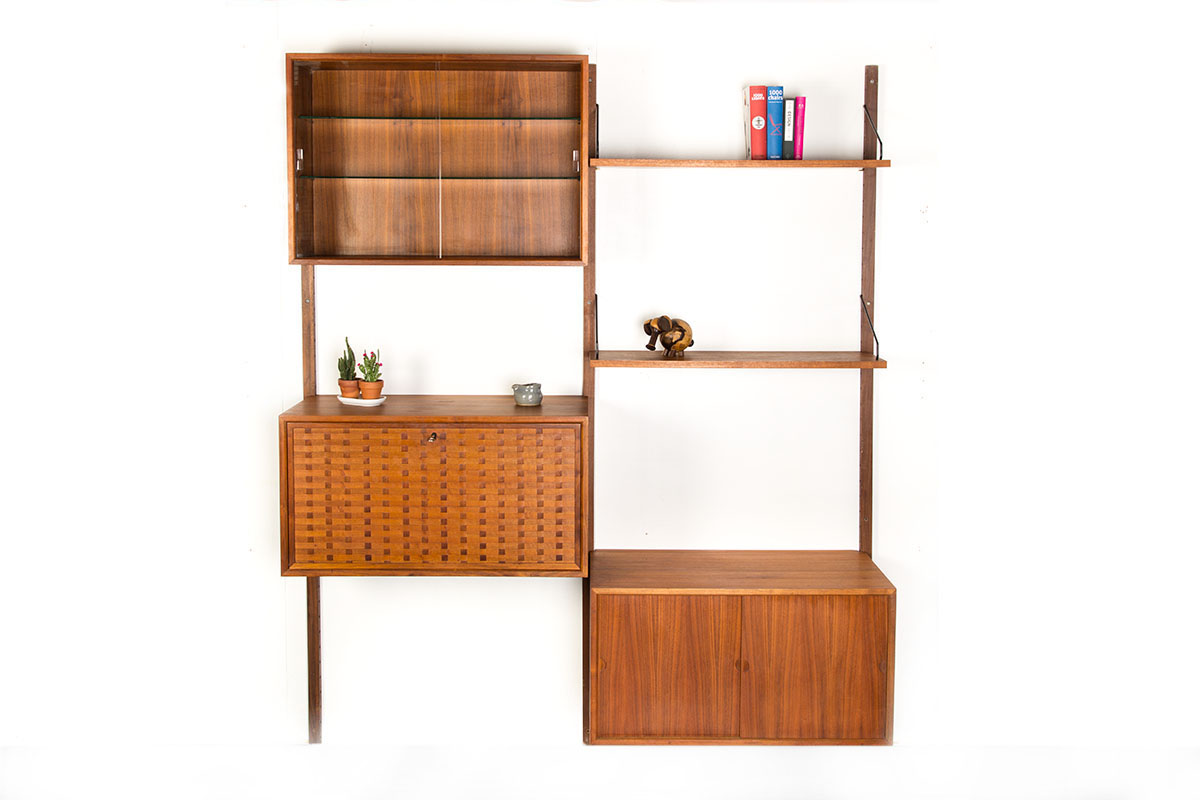 Dit wandsysteem werd ontworpen door Poul Cadovius en geproduceerd door Royal System in Denemarken. Het bestaat uit 3 staanders, een vitrine kast met glazen schuifdeurtjes, een kast met vlechtwerk die te gebruiken is als secretaire en een kast met schuifdeuren. Daarnaast zijn er twee planken.
Het heeft dus lekker veel opbergruimte en is mooi luchtig.
De kastjes en de planken zijn in een goede staat met minimale sporen van gebruik, op het kastje met de schuifdeurtjes zitten wat kleine lichte krasjes maar niets storends.
Afmetingen:
2 meter hoog, 162 cm breed. Het vlechtkastje en het kastje met de schuifdeurtjes zijn 38 cm diep, de vitrinekast 24 cm diep. 80 cm breed.
Sold
Danish wall system designed by Poul Cadovius for Royal System, in a good and clean condition.
It is made out of 3 uprights, a display cabinet with glass sliding doors, a cabinet that can be used as secretaire, a sliding door cabinet and two shelves. The sliding door cabinet has a couple of very small superficial scratches but nothing disturbing.
Dimensions:
2 meter high, 162 cm wide (precise dimensions will follow soon).
Sold.