Dirk van Sliedregt 514 lounge chair, Gebr. Jonkers Noordwolde (*on hold)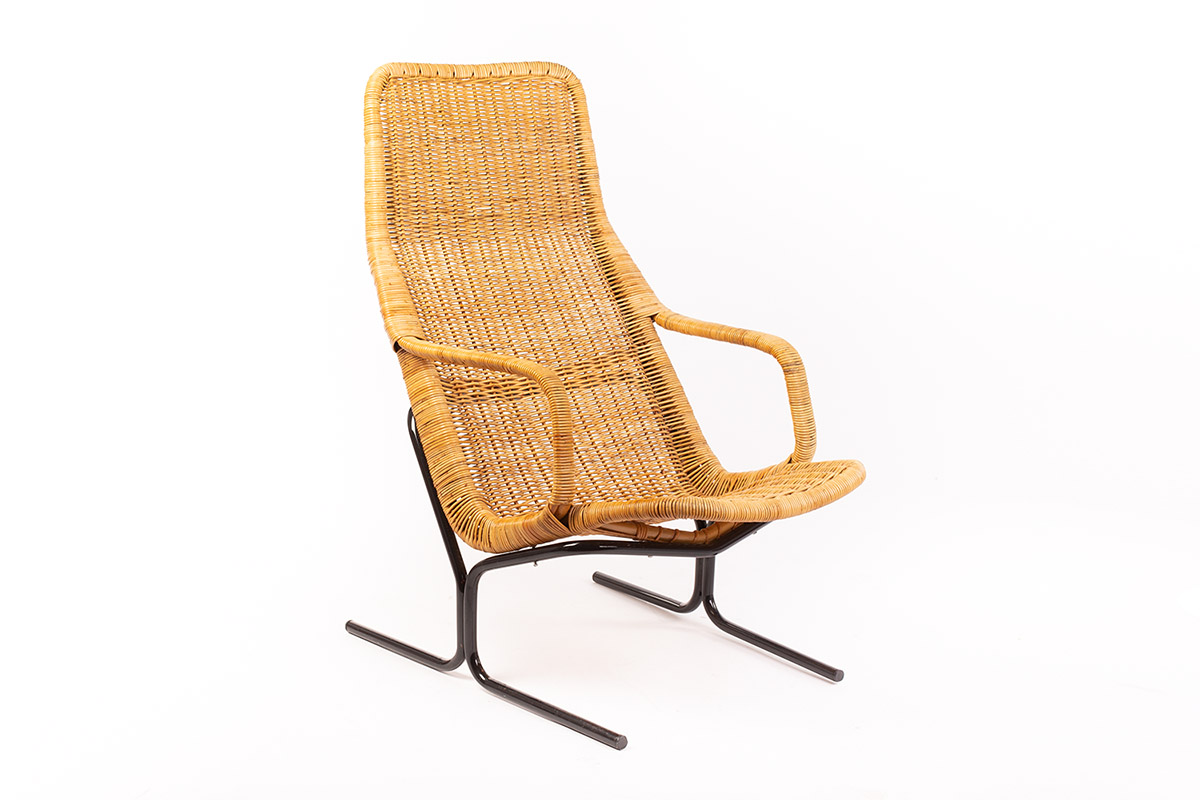 Deze stijlvolle vintage rotan fauteuil model 514 werd ontworpen door meubelontwerper Dirk van Sliedregt voor rietvlechtbedrijf Gebroeders Jonkers in Noordwolde. Eind jaren veertig werd hem gevraagd meubelen te ontwikkelen voor de gebroeders Jonkers in het Friese Noordwolde. Deze wilden de daar al in de negentiende eeuw gevestigde rietvlechtindustrie na de oorlog nieuw leven inblazen. De ontwerpen kwamen in directe samenwerking met de uitvoerenden in de werkplaatsen tot stand.
Kenmerkend voor de strakke ontwerpen van Van Sliedrecht zijn de simpele belijning, het zitcomfort en het onderscheid tussen de dragende constructie en het zitgedeelte. Dit meubel is in zeer nette staat, het rotan is nog helemaal netjes, er zitten alleen wat lichte gebruikssporen op de poten.
Afmetingen: hoogte 100 cm, breedte 60 cm en diepte 80 cm.
De prijs van deze rotan design stoel is 395 euro.
This stylish vintage wicker armchair model 514 was designed by designer Dirk van Sliedregt for rattan braiding company Gebroeders Jonkers in Noordwolde, The Netherlands. In the late 1940s, Van Sliedregt was asked to develop furniture for the Jonkers in Noordwolde. After the war they wanted to revitalize the rattan industry established there in the nineteenth century. The designs were created in direct collaboration with the workers in the workshops.
The chair has a simple and sleek design, characteristic of Van Sliedrecht's designs and has good seating comfort. This piece of furniture is in very good condition, the rattan is still completely neat, there are only some light traces of use on the legs.
Dimensions: height 100 cm, width 60 cm and depth 80 cm.
The price of this wicker Dutch design chair is 395 euro.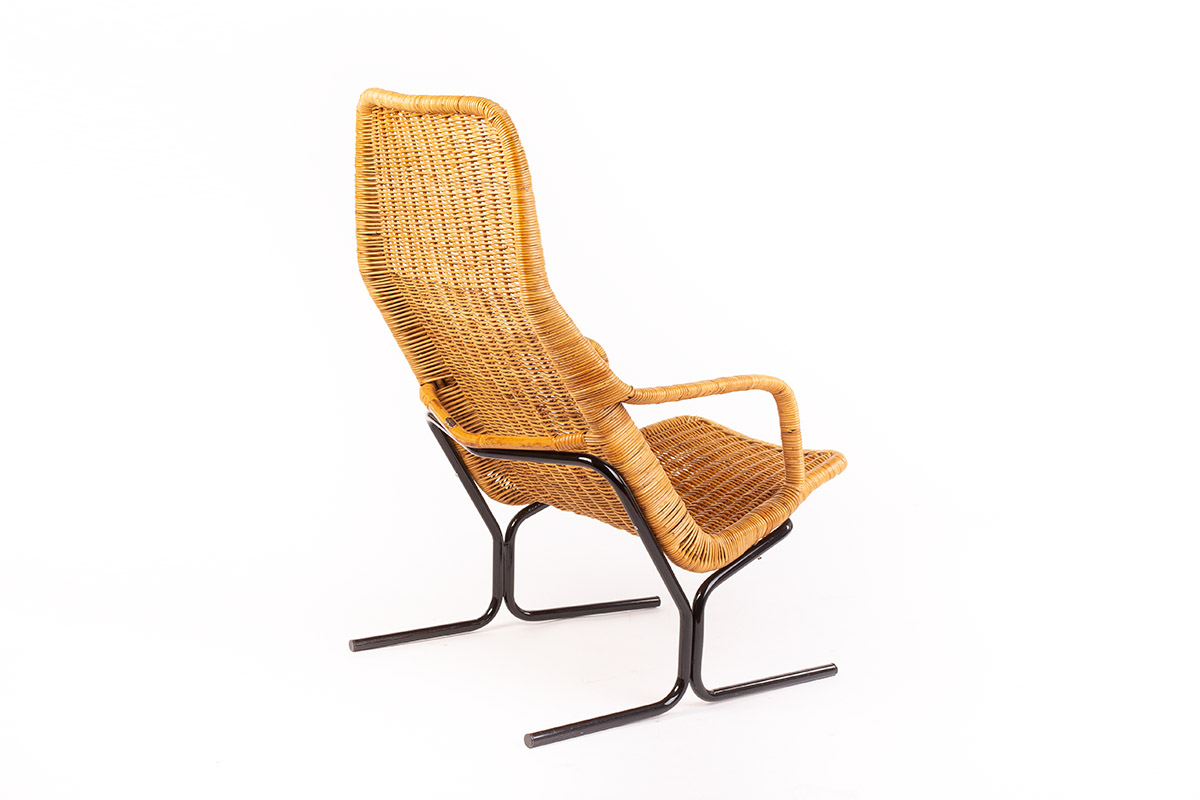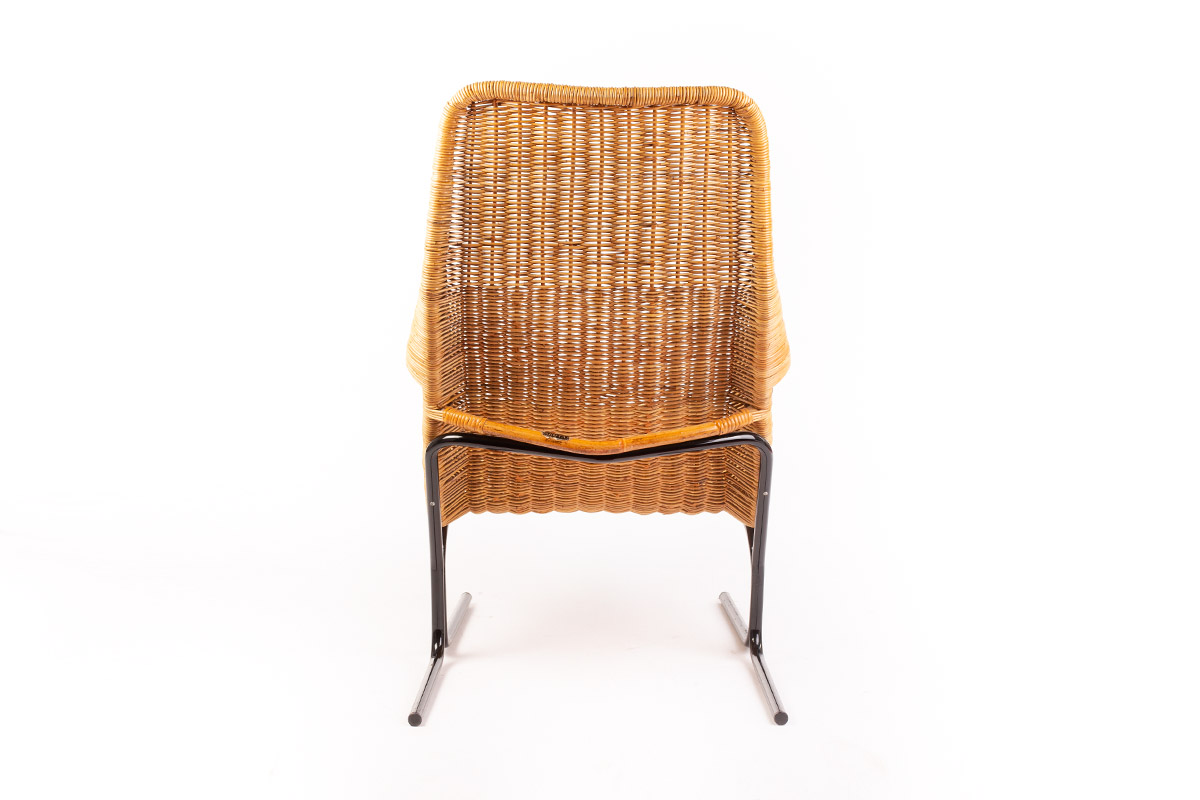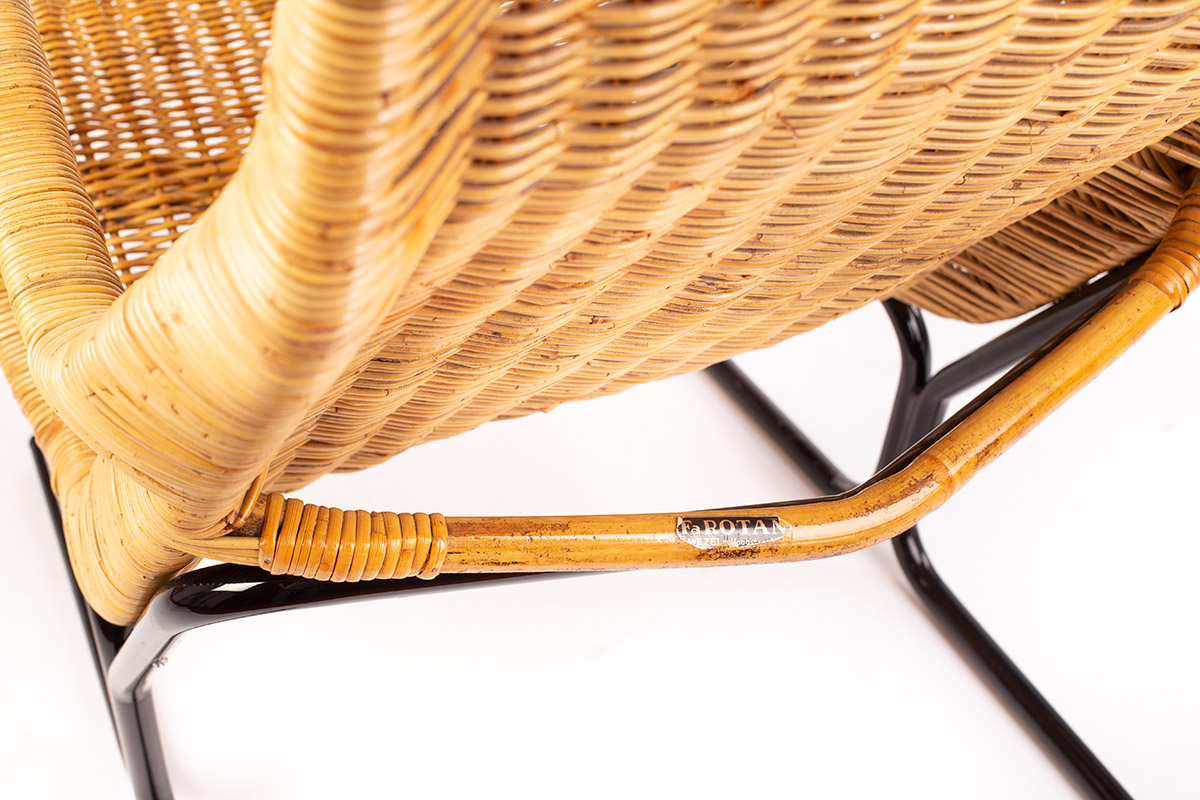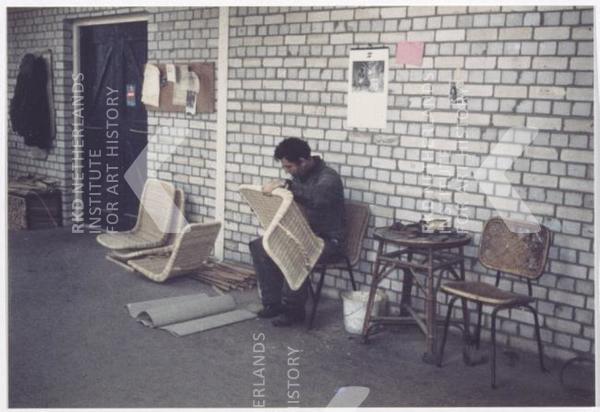 Are you interested in this item, fill in the contact form below and we will get back to you.