Mid-century Bovenkamp set by Aksel Bender Madsen (sold)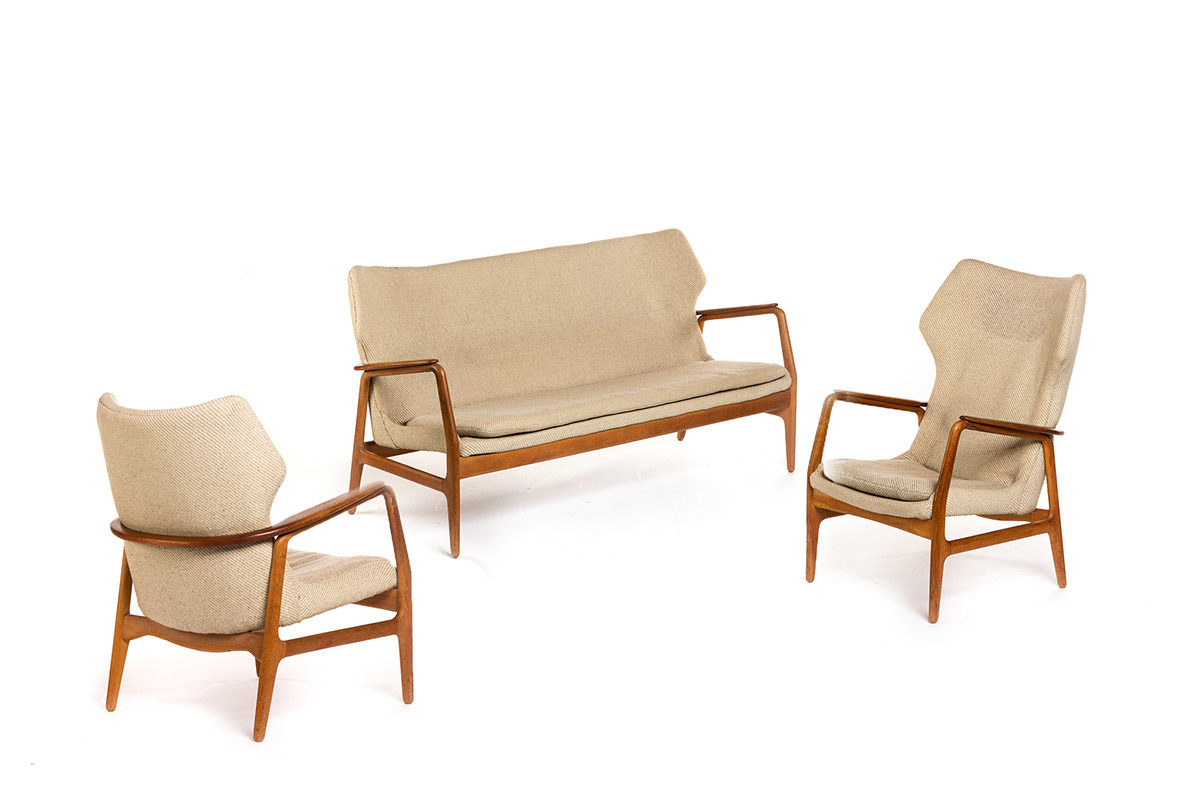 Deze Bovenkamp set met een driezitsbank, een dames- en een heren fauteuil werd in de 60'er jaren ontworpen door de Deense ontwerper Aksel Bender Madsen. Bovenkamp was een Nederlandse meubelfabrikant van kwaliteitsmeubelen die vaak de meubels liet ontwerpen door Deense ontwerpers. Ook in deze mooie set is het Deense design duidelijk te herkennen aan het elegante gebogen teakhout rondom de stoelen en bank en de speelse vormgeving van de rugleuningen. De armleuningen en de gebogen achterkanten zijn van teakhout, de rest van de frames is van eikenhout.
Je hebt nu de unieke kans om deze set volledig naar eigen smaak aan te passen. Voor deze prijs wordt de set volledig opnieuw gestoffeerd door een professionele meubelstoffeerder met veel ervaring in het stofferen van vintage meubels. Het binnenwerk wordt volledig vernieuwd.
De stof en kleur kun je zelf uitkiezen.
Afmetingen: Bank: hoogte 88 cm, 168 cm breed en 75 cm diep. De zithoogte is 44 cm en de zitdiepte is 47 cm. Herenstoel: 66 cm breed, 70 cm diepte en 99 cm hoogte. Damesstoel: 65 cm breed, 66 diep en 86 cm hoog.
Verkocht
This Bovenkamp set in teak with a three-seater sofa, a ladies' and a men's armchair was designed by the Danish designer Aksel Bender Madsen in the 60s. Bovenkamp was a Dutch furniture manufacturer of quality furniture that often had Danish designers design the furniture. Also in this beautiful set, the Danish design is clearly recognizable by the elegant curved teak around the seats and sofa and the organic design of the backrests. It is a solid teak and oak frame.
This set needs to be reupholstered again. The frames of the sofa and the chairs are in very good condition with slight traces of use.
Dimensions: Sofa: height 88 cm, 168 cm wide and 75 cm deep. The seat height is 44 cm and the seat depth is 47 cm. Men's chair: 66 cm wide, 70 cm depth and 99 cm height. Women's chair: 65 cm wide, 66 deep and 86 cm high.
Sold
Deze Bovenkamp set is een samenwerking tussen Vintage Furniture Base en Hoffman Vintage Design Collection.
In cooperation with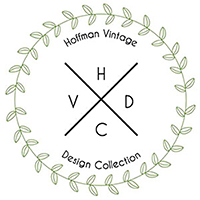 Interested? fill in the contact form below and we will get back to you.